HAMMONDSPORT, N.Y. — On Sept. 19, the Glenn H. Curtiss Museum in the Finger Lakes Region of New York State will pay tribute to the Father of Naval Aviation in its annual Seaplane Homecoming.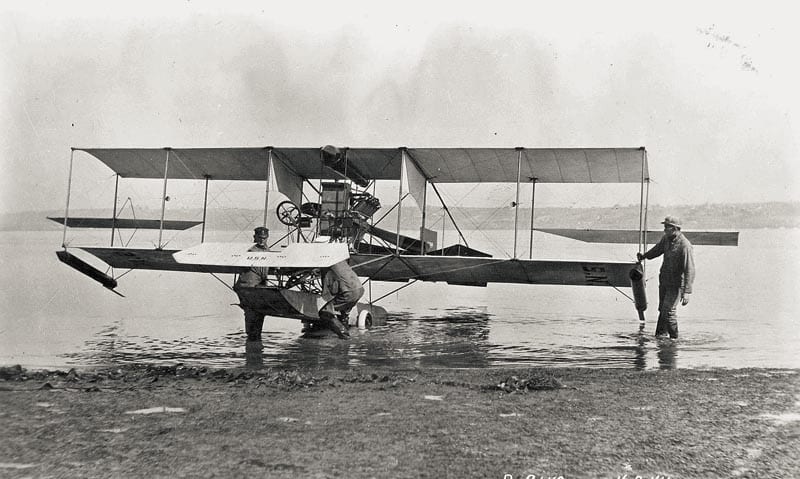 The event honors Glenn H. Curtiss, the first man to take off and land on water in an airplane. Curtiss inspired seaplane development and his ideas and contributions are used today in every seaplane flight. By 1911, Curtiss mastered the technology to make the first amphibian demonstration of a "seaplane" or "flying boat," securing his title of "Father of Naval Aviation."
Activities begin at 10 a.m. at Depot Park on the lakefront in Hammondsport. This once-a-year event is free and open to the public. In addition to various seaplanes landing and taking off at the lakefront, activities include food and souvenir vendors, wine and beer tasting, live band and raffles, including a drawing for a seaplane ride.
Beginning at 1 p.m., aviation enthusiasts and visiting pilots will salute Curtiss with a seaplane parade around Keuka Lake that extends beyond the southern loop directly over the Curtiss gravesite in the Pleasant Valley Cemetery.