WASHINGTON D.C. — Bob Hoover will be recognized today, Aug. 19, for his contributions to aviation for this year's National Aviation Day event at the U.S. Capitol.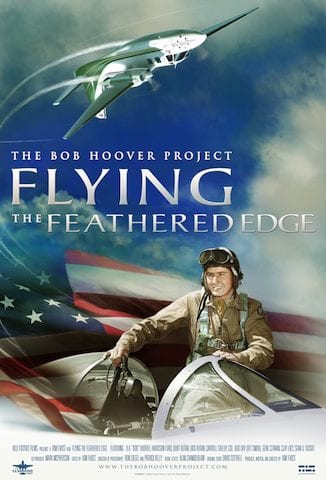 The event, beginning at 7 p.m. in the U.S. Capitol's Visitor Center Theater, will showcase a documentary highlighting Hoover. The film also includes Sean D. Tucker and Harrison Ford. Ford, who refers to Hoover as "The Pilot's Pilot," had these words to say during an on-screen interview conducted in his personal hangar,
I met Bob through Sean Tucker a number of years ago — and I have admired him as a pilot, as a human being. I have enormous respect for his contributions to aviation and his interest in furthering the issues of aviation, preserving the opportunities of aviation, and keeping young people involved and interested in aviation and aviation careers, both for themselves and for the benefits it brings to our society at large.
The interview, part of Flying the Feathered Edge: The Bob Hoover Project, was a passion project by filmmaker, Kim Furst, to document the history and impact of Hoover's career.
The result is "a wonderful film," according to Ford, "one that captures Bob's powerful story."
Over the course of the film Hoover reflects on his career as an Air Force fighter pilot, experimental test pilot, and airshow pilot. The film also includes appearances by Neil Armstrong, Clay Lacy, Dick and Burt Rutan, Carroll Shelby and other experts in the aerospace field.
"We are incredibly humbled by the opportunity to share Bob Hoover's story and have been blown away by the support throughout the aviation community," said Furst.