The Breitling Jet Team, supported by the Swiss watch company Breitling, took in some of the most incredible sights during its first-ever North American Tour this summer.
Performing in the U.S. for the first time this year, the team took the opportunity to see some of the incredible sights our country has to offer, given the bird's eye views they have from the cockpits of their seven L-39 C Albatros jets.
Flights included a breathtaking pass over the New York City skyline, and a flight to salute the iconic French warship, the Hermione, as well as a flight near Mount Rushmore, the Kennedy Space Station in Florida, Yellowstone National Park and Mt. Rainier in Washington State.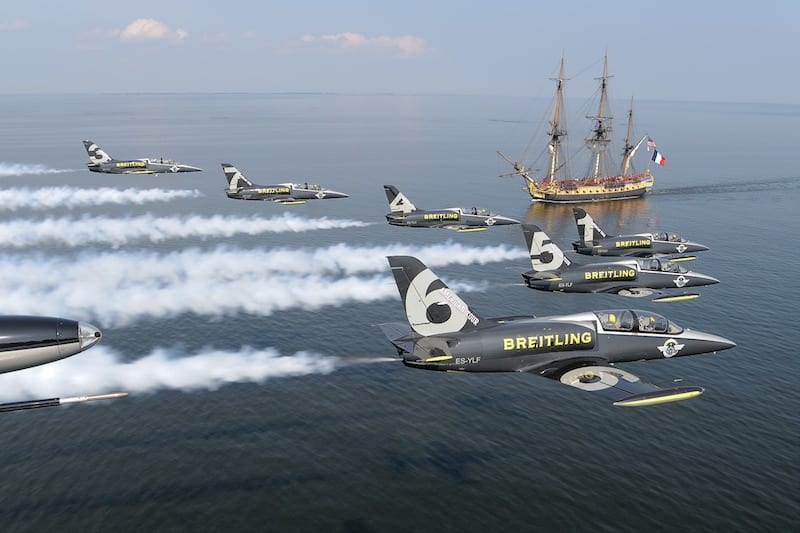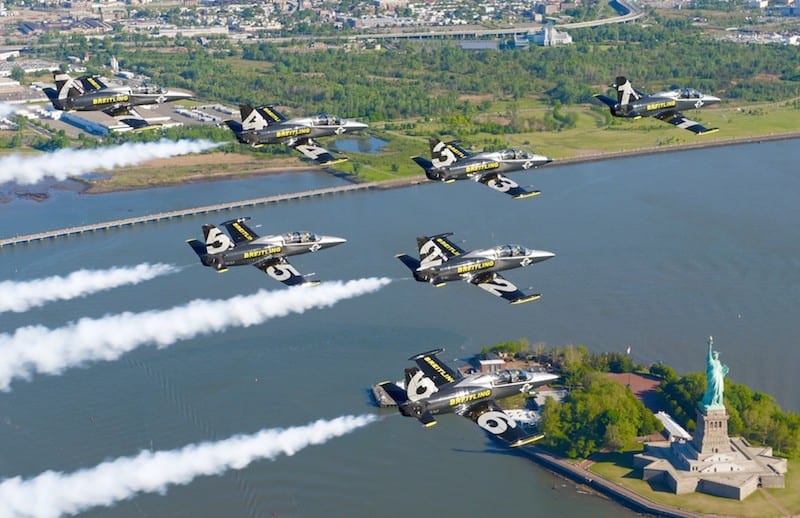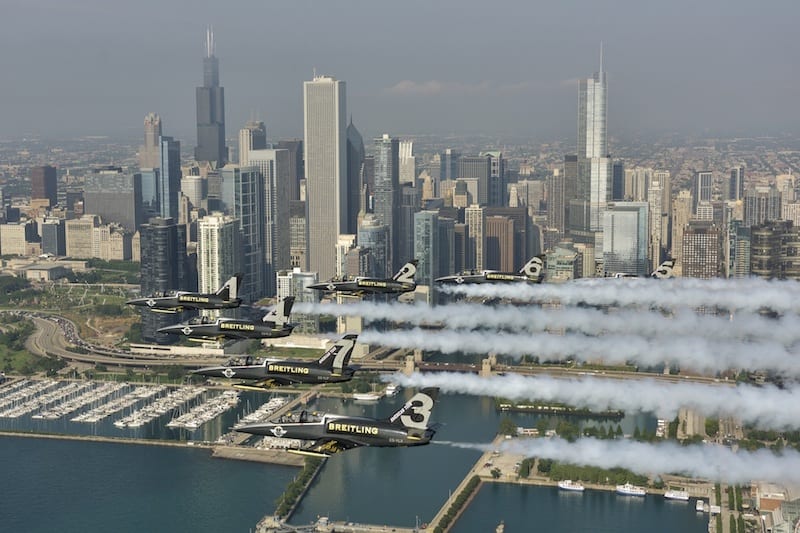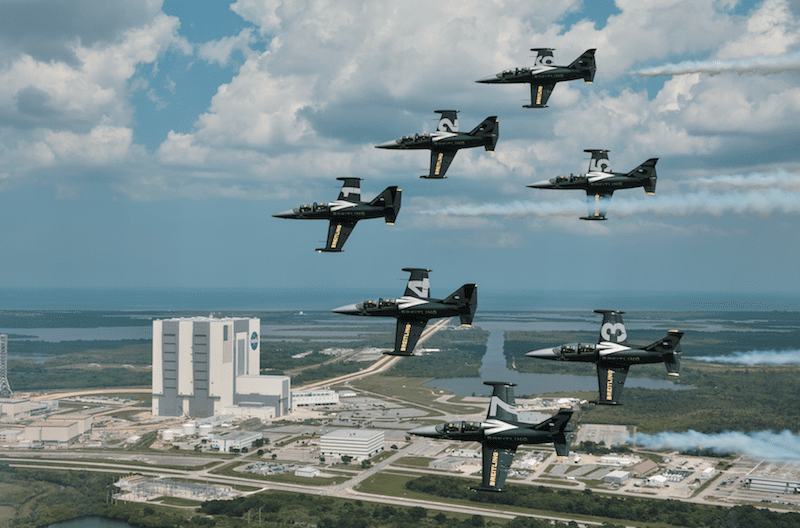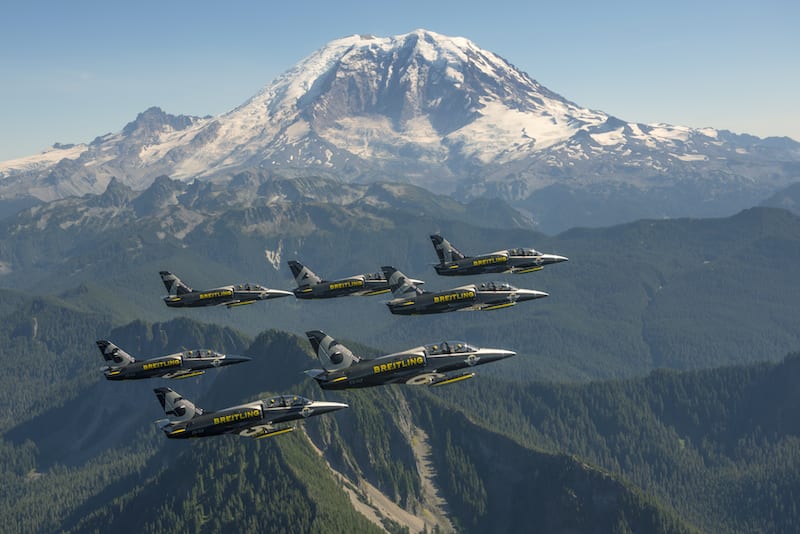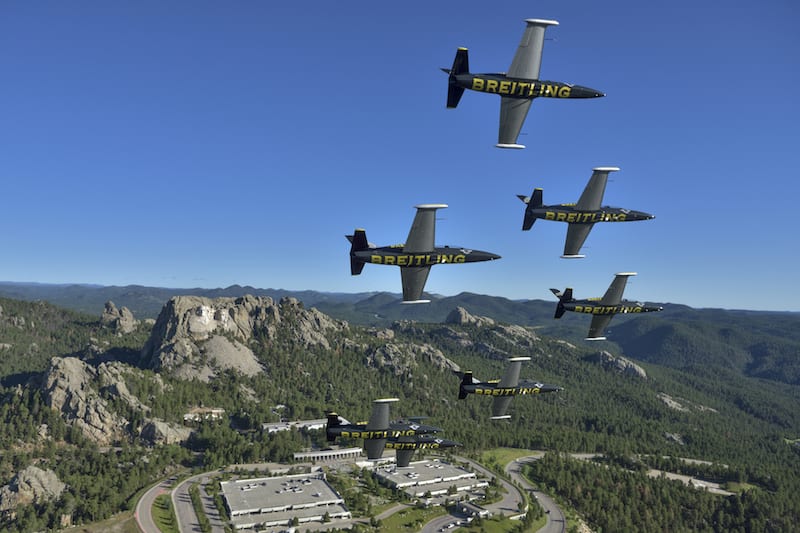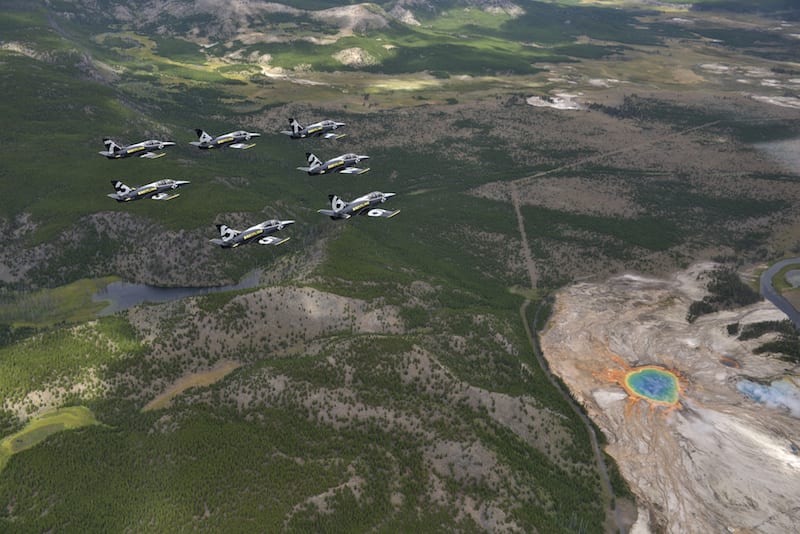 "It was truly special to get a chance to see such beautiful parts of the American landscape," Breitling Jet Team leader Jacques Bothelin said. "Especially the Mount Rushmore National Memorial."
To date, the Breitling Jet Team counts performances in over 38 countries with a combined 51,900 flight hours. The team continues across the country for performances at the Canadian International Air Show Sept. 5-7, and the Fort Worth Alliance Air Show Sept. 12- 13.