Over the years, you may have noticed my lack of enthusiasm for many of the changes and upgrades made to the Experimental Aircraft Association's (EAA) Oshkosh event, now called AirVenture.
In the good old days, Oshkosh was a technical information exchange and social gathering. The primary purpose of the event was for homebuilders and aircraft owners to learn about their aircraft. It has now become a major sales event with some social and technical information mixed in.
For example, the major exhibitors are such general aviation stalwarts as John Deere, Ford, Honda and Boeing. Consequently, even the GA companies now send sales personnel to man the booths. This makes finding answers to technical questions challenging at best.
Prior to heading out to Oshkosh, I sat down and noted which companies or people I wanted to talk to during my visit. I also noted questions that I would like to have answered.
One of my first questions was the mystery of the missing Cessna 182s with diesel cycle engines. A couple of years ago, Cessna made a big deal about the introduction of a direct from the factory 182 with a SMA Diesel engine. We heard a lot of talk about it and then nothing but rumors.
My first stop was at the Cessna display to get the straight answer directly from the source. After asking several people, I was finally directed to a "technical" person. After identifying myself as a writer from General Aviation News, I asked him what had happened to the diesel 182s. He said that they had all been converted to avgas engines, and tried to sell me one.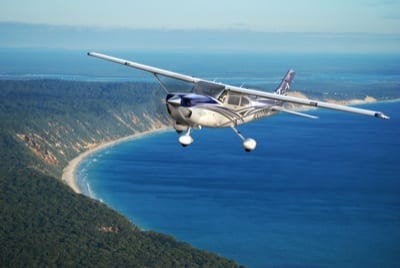 I asked him why had they been changed out, and he said that the diesel 182s had not performed up to Cessna's high standard of quality. I asked if there had been failures, and he said no, they just did not perform up to Cessna's standard. I asked several other questions and got the same or similar answer.
I have run into this before when there was a possible problem. What the companies do is leave their technical people home and give their "technical sales people" a lawyer-sanitized answer to give to all questions.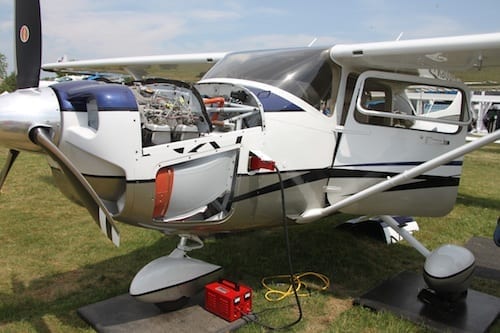 I then went to SMA. They were much more helpful. It appears that they have three current versions of the engine. One is being developed by Continental and is flying with an MT prop. The second was the one used on the 182s with a US-built prop. And the third is the latest version, which has solved all of the problems of the previous models, according to company officials. Their rep would not say it was a propeller problem, but they did say it was a component problem.
I then went to a couple of independent "prop" overhaul guys who stated that the prop chosen by Cessna could not handle the sharp pressure rise and power pulses of the diesel engine. As to the question of failures, they had heard of five or six "unscheduled" landings, which were the basis of the total recall by Cessna.
So what have we learned here? First, you can find technical answers at Oshkosh — you just do not get them from the source you may expect, which means you need to know who to ask. I asked several engine rebuilders who they call at the engine manufacturers to get technical answers. They all had sources to call, but none of them would share who they were.
Second is a problem that GA has faced for many years. The engine and airframe builders are always two different companies with different ideas as to what works and what does not. This results in an end product that may not work well together.
The third and final lesson is that Murphy's Law does apply to all new products — and some old ones as well. The principle that anything that can go wrong will go wrong is a lesson that all companies should put as a computer screen saver for all employees so that none will forget it.
I wonder if the companies trying to market an unleaded 100 octane avgas have ever heard of Murphy's Law?
Actually, I believe that Murphy was an optimist.