EPIC Aviation, a fuel supplier to the general and commercial aviation industries, reports it has dispatched more than 2 million gallons of aviation fuel since the beginning of July to FBOs and fire bases supporting aerial firefighting operations in the Western United States.
Aviation fuel and ground-support resources used in aerial firefighting operations have been in very high demand with multiple wildfires burning at the same time in California, Idaho, Oregon, Montana and Washington.
EPIC Aviation alone has shipped enough aviation fuel to the region to fill more than 44 Boeing 777 jumbo jets —  fuel that is now being used to power DC-10 air tankers and UH-1H Super Huey helicopters used by local, state and federal agencies.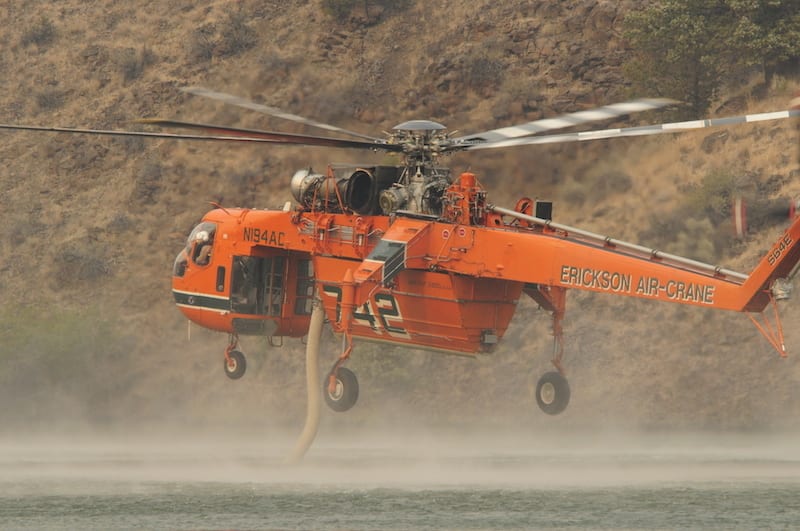 The company has significantly ramped up its operations to meet the demand for aviation fuel by FBOs in the regions serving as firebases, company officials note. Locations such as Redding Jet Center at Redding Airport (KRDD), Gemini Flight Support at Castle Airport (KMER) in Atwater, California, and Glacier Jet Center at Glacier Park International (KGPI) in Kalispell, Montana, have all seen significant action since the 2015 fire season began.
Mike Talbot, general manager at Glacier Jet Center in Kalispell, reports that his organization has been directly supporting firefighting operations with fuel, maintenance and facilities since July 21 when the Reynolds Creek Fire started in Glacier National Park.
"We're working 24/7 to meet the demands of the brave firefighting crews and EPIC, our fuel supplier, has carefully balanced supply and demand despite the significant challenges at hand," said Talbot.
Talbot said his team is focused on finding solutions despite the fact of having no control over highway closures, refinery shortages and reduced visibility grounding firefighting operations. Some welcome relief came when the Governor of Montana declared a State of Emergency Aug. 16. The declaration cleared the way for Talbot's team at Glacier Jet Center to further stretch supply lines to locations as far away as Edmonton, Alberta, and Newcastle, Wyoming.
Located close to the Oregon/California border, Redding Jet Center has had staff on-call at the airport around the clock to aid with the ground-handling, maintenance and refueling operations.
"We're here to provide support however we can to the thousands of brave men and women who are combatting fires in the region," said Doug Coble, general manager.
Another command post in the aerial battle to contain the fires is located in central California at a former U.S. Air Force Base. Castle Airport, in Atwater, California, is now a public airport, but it continues its fighting role in a new form, this time as one of the largest firefighting bases in the West.
Jim Price, owner of Gemini Flight Support, says his base is typically given very short notice from various aerial firefighting companies when fires erupt.
"At times, we are resource poor due to the high demands, especially when the firefighting equipment changes from turbine to piston engine aircraft. However, EPIC Aviation has kept us fueled even with short notices and high demands throughout the season," said Price.
This year's fire-season has been extremely challenging, requiring EPIC to develop creative solutions and alternatives for fuel supply and delivery, company officials note.
"We've used multiple modes of delivery, from refineries, to terminals, to railcars to trucks over long distances to form a virtual 'bucket brigade' of aviation fuel to safely supply the aerial firefighting operations run out of our FBO's facilities. At times the demand overwhelmed the normal supply and logistics infrastructure in the region, so we pulled in fuel from outside the region, including Canada," said Lee Jones, vice president of supply for EPIC.
Based on the current weather conditions and progress combatting the existing fires, the expectations are that the increased demand for aviation fuel could continue for several more weeks.
"We stand committed and ready to support our FBO customers who are doing everything within their power to aid in the massive effort to contain and extinguish the multiple blazes," said Jones.