"Flying the Feathered Edge," the documentary on legendary pilot Bob Hoover, has proven popular with aviation enthusiasts since its introduction last year, but producer/director Kim Furst hopes to soon reach a larger audience through showings in local theatres.
At an AirVenture press conference, Furst unveiled the "Team Hoover Campaign," which was launched in Washington, D.C., on National Aviation Day, Aug. 19, Orville Wright's birthday.
Distribution of the documentary Furst produced through her company, Kilo Foxtrot Films, is expanding from online DVD sales to theatrical showings made possible through a collaboration with Tugg, a new web platform that allows local promoters to bring movies they personally select to a participating theater in their area.
Without cost, a local sponsor can register with Tugg and be matched with a local movie house to choose a date at least a month out for a one-time showing that can be promoted through several avenues outlined in a Screening Resource Kit. Experimental Aircraft Association (EAA) chapters and flying clubs are target sponsors.
Tickets are sold online and if a minimum sales threshold is met at least a week before the scheduled showing, the event is confirmed and the promoter receives 5% of the proceeds.
A second option is available for those wishing to host a screening at an educational institution, museum or other venue that can meet the necessary technical requirements. A one-time license to screen the 86-minute movie in public is priced according to the size of the audience, with fees ranging from $300 to $800.
If admission is charged to one of these showings, it is suggested that any profits be donated to the Young Eagles Program.
"Aviators love to watch this documentary in a group setting," said Furst, a student pilot and veteran of the film industry who edited the general aviation classic "One Six Right," among numerous other films.
"Bob Hoover is well known in the aviation world, but now our goal is to spread the word about his career to the general public and the next generation of aviators. It's inspiring that he kept finding a way around obstacles to fulfilling his dream of becoming a fighter pilot, such as poor eyesight and being too tall," said Furst, who was introduced to Hoover by veteran airshow performer Sean D. Tucker, who credits Hoover's advice for keeping him alive early in his airshow career.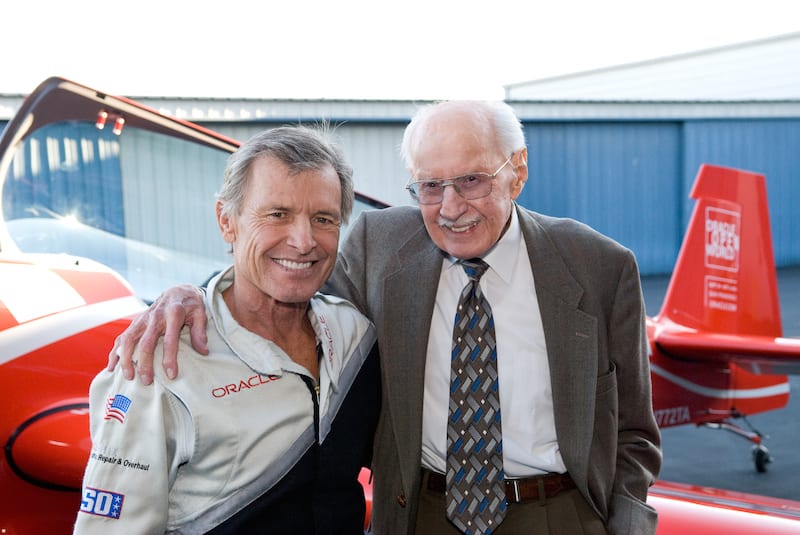 Tucker introduced Furst to aerobatic flying and encouraged her to pursue flight training. He even loaned her his Piper Cub for a month, insisting that she start learning to fly in a taildragger.
Knowing that Furst was looking to produce an aviation documantary of her own, Tucker said, "let me introduce you to the pilot I look up to."
Tucker invited Furst to a dinner where Hoover was the speaker and she observed the 93-year-old aviator, who flew until age 85, keep an audience of pilots on the edge of their seats for about three hours as he told stories about his long career in a straightforward and humble manner.
"He's the best story teller," says Furst. "His stories are not just interesting, they're important, and my goal was to preserve what I saw that night and to try to keep the pipeline of future aviators full."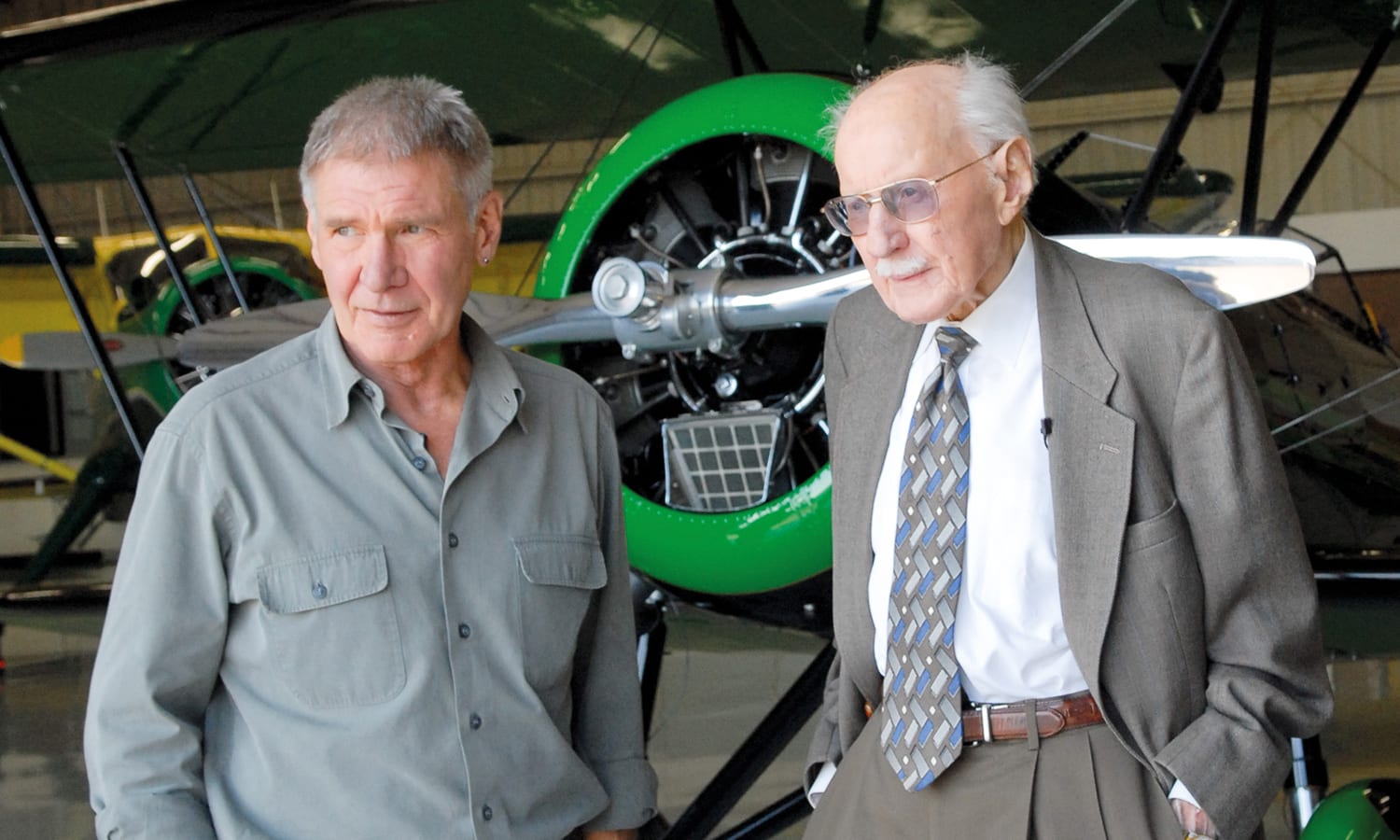 Hoover flew fighters during World War II and was shot down when his drop tanks would not release during a dog fight. A German prisoner of war for 16 months, he escaped by stealing a German fighter and flying it to freedom.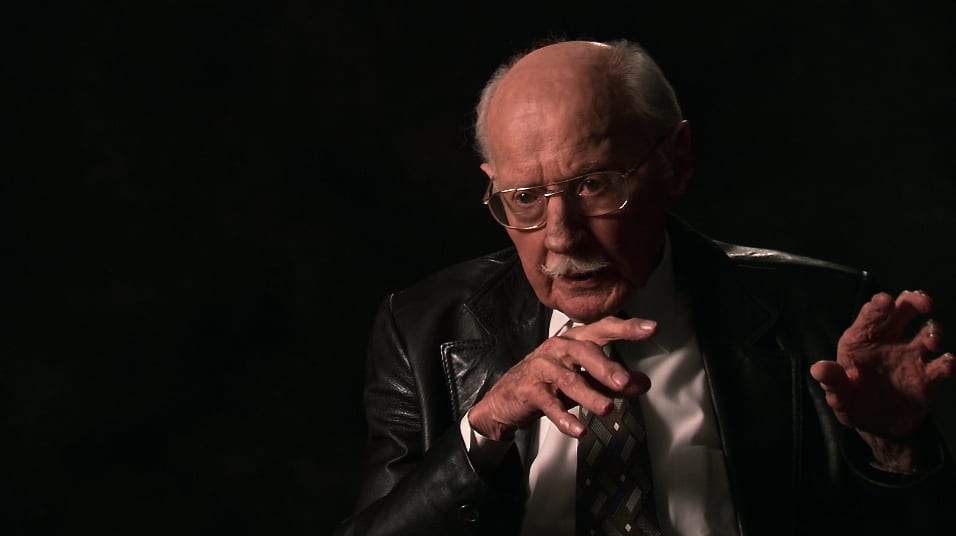 After leaving the military, Hoover was a test pilot for North American Aviation, a division of Rockwell International, but he's perhaps best known as an airshow performer. In later years he flew a Mustang and a Shrike Commander and his "energy management routine" in the corporate twin never failed to wow airshow crowds.
"I wanted a subject I could fall in love with and that night I realized how important Bob Hoover's career has been to aviation," said Furst. "He went after what he wanted to do in life and he's a great example for the next generation."