Piper has unveiled its M-Class Linkage Program, which gives Mirage and Meridian owners the opportunity to apply a financial credit toward a factory-new M500 or M600 aircraft.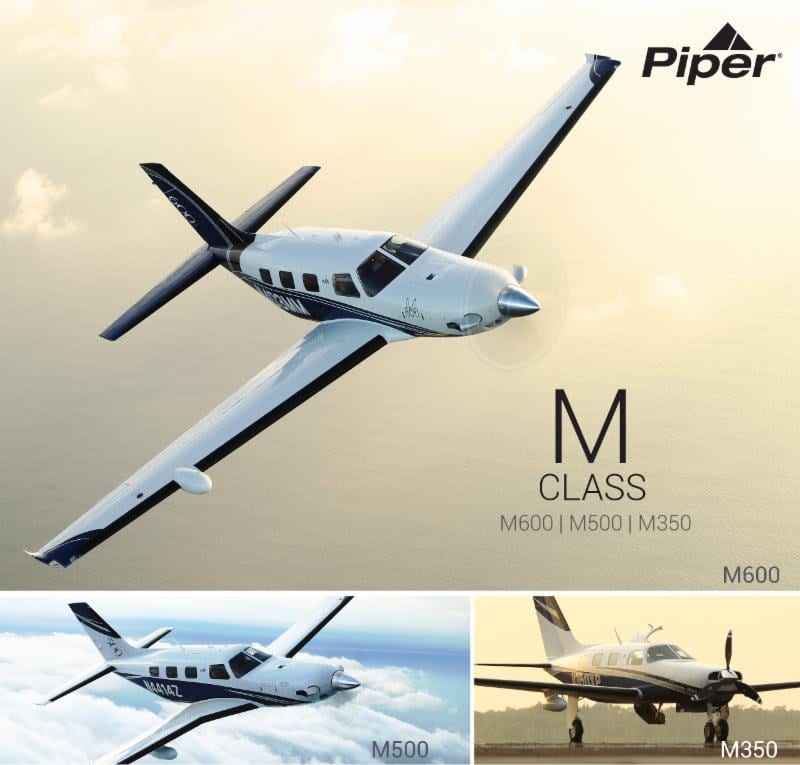 "With this incentive initiative, customers have the ability to take advantage of stepping up into a more advanced aircraft with additional options and capabilities as their pilot skillset increases and plane requirements evolve," said Drew McEwen, vice president of sales and marketing.
The Linkage Program offers a financial credit of $100,000 to $150,000 toward the M500 and M600. Aircraft eligible for this ascending incentive program are the Piper Meridian, the M350, or the M500.
The program is available now through the end of the year.