The FAA posted a notice of proposed rule making (NPRM) regarding Salem, Oregon's McNary Field (KSLE) Class D and E airspace to the Federal Register on May 1, 2015. On Aug. 20, the proposed rule became final. No one noticed.
This happens all too often. I'd hazard a guess that most of the time, it isn't even a problem. Or at least not a major problem. In this case, the proposed-now-final rule had a significant impact to the area's airspace. But no one noticed.
No comments were made. Because no one noticed.
Upon learning the damage, the Oregon Pilots Association (OPA) took action. Congressmen were contacted. The Oregon Department of Aviation was contacted. The KSLE tower was contacted. The FAA was contacted… a lot.
So much noise was made, the KSLE airspace re-design has officially entered a do-over phase.
Step One: Since the prior rule is now final, the OPA reports "a Letter of Agreement that frees up the Independence airspace" is in effect until a new rule came be made final.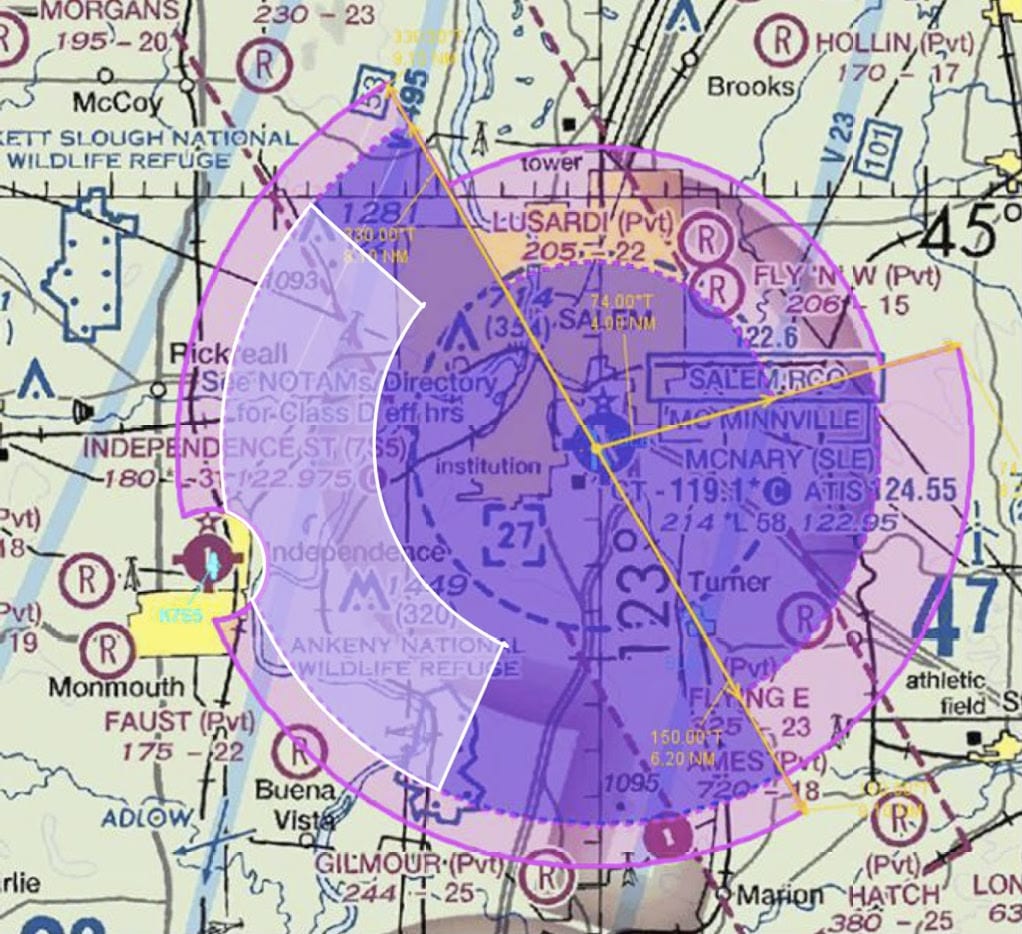 "The white section is still Delta, but you do not have to talk to the tower if it's VFR on the SLE ATIS," reports the OPA.
Step Two: The FAA, on Monday, Sept. 21, submitted a new NPRM to the Federal Register regarding KSLE airspace. The initial view of the airspace appears to be much more functional.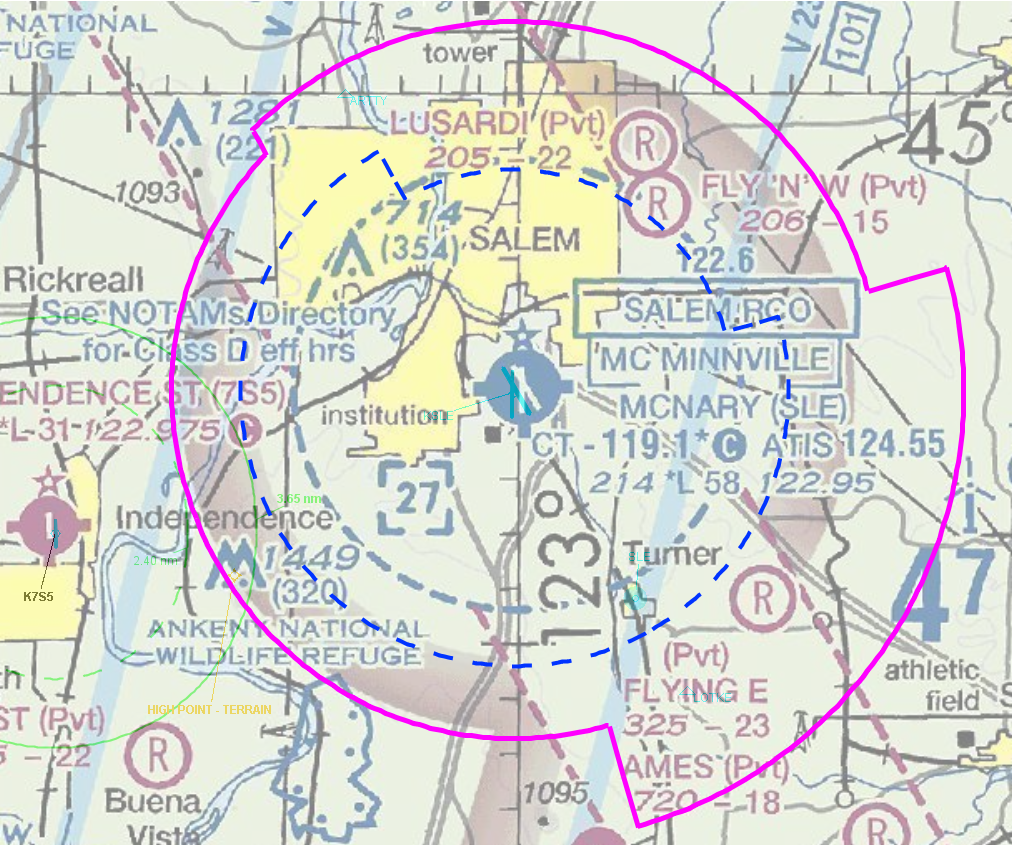 From the NPRM summary, "This action proposes to modify Class D airspace, Class E surface area airspace, and Class E airspace extending upward from 700 feet above the surface at McNary Field, Salem, OR. After further review, the FAA found some airspace unnecessary for Standard Instrument Approach Procedures for Instrument Flight Rules (IFR) operations at the airport."
So, care to comment? You can until Nov. 5, 2015.