DALLAS, Texas — On Friday, Oct. 16, five veterans of the World War II-era United States Army Air Forces gathered with their families at the Commemorative Air Force (CAF) National Airbase at Dallas Executive Airport to tour "Diamond Lil," a Consolidated B-24 Liberator bomber similar to the aircraft they flew as young men on deadly missions over the Pacific Ocean.
The company, members of the 380th Bomb Group Association, were hosted by volunteers from the CAF B-29/B-24 Squadron in a program that provided a deeply personal glimpse into a pivotal period in world history.
"World War II history buffs are familiar with the B-24 Liberator," said Toni Rabroker, the CAF B-29/B-24 Squadron member who worked with the reunion organizers, "but what most people don't know is the Liberator was the most produced American aircraft of the Second World War and was flown worldwide by men from throughout the United States and the British Commonwealth."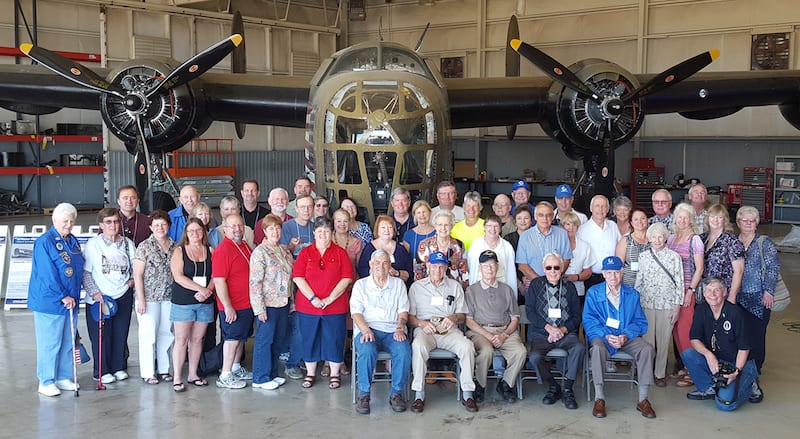 Liberators were utilized by the United States Army Air Forces, Navy, and Marines, as well as the Royal Air Force, Royal Canadian Air Force and Royal Australian Air Force. The aircraft was instrumental in defeating the Nazi U-boat and conducted high and low altitude bombing missions against the Axis powers around the globe. A conservative estimate is over 250,000 men flew Liberators in combat operations during World War II.
The 380th Bombardment Group, nicknamed "The Flying Circus," was based in Australia and the Philippines, 1943-1945. The unit, comprised of four squadrons, flew the longest bombing missions of World War II, several exceeding 2,000 miles in unpredictable and unforgiving weather conditions.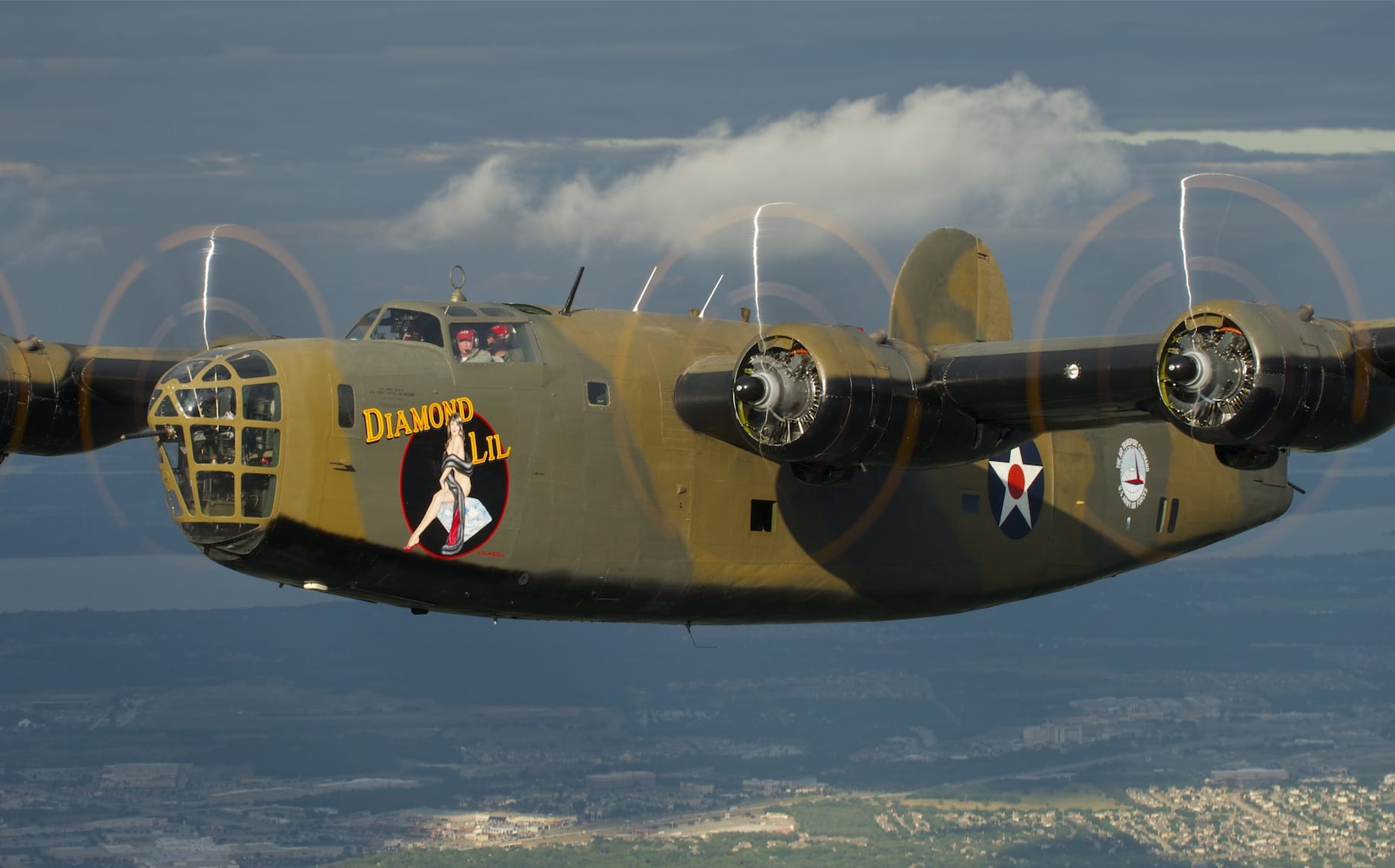 Beginning in 1981, reunions have been held each year in cities throughout the United States. While the number of veterans within the group has dwindled with time, the association remains committed to memorializing the service of its members, many who were still too young to purchase beer when they returned home.
For the five airmen of "The Flying Circus," seeing Diamond Lil was the highlight of a reunion that rekindled 70-year friendships.
Founded in Texas in 1957 when World War II aircraft were nearly extinct, the Commemorative Air Force is considered by many to be the founder of the Warbird or World War II aircraft restoration movement. Over the last 50 years, the CAF mission has evolved from a singular focus on restoration and flying to include historic preservation and education. Today, the CAF is the largest World War II flying museum in the United States, with 160 historic aircraft maintained by 12,000 members distributed in 60 unit locations across the country.