Swiss watch manufacturer Breitling continued its support of the non-profit organization Honor Flight Southland  by recently making a flight from the Los Angeles-area possible for a group of 67 veterans.
The largest-ever flight from Honor Flight Southland provided local veterans the opportunity to visit the memorials dedicated to their service in Washington, D.C. In conjunction with the flight, Breitling introduced a special edition Honor Flight Navitimer 01. Proceeds from the sales of the watch will go to further support the non-profit Honor Flight Network.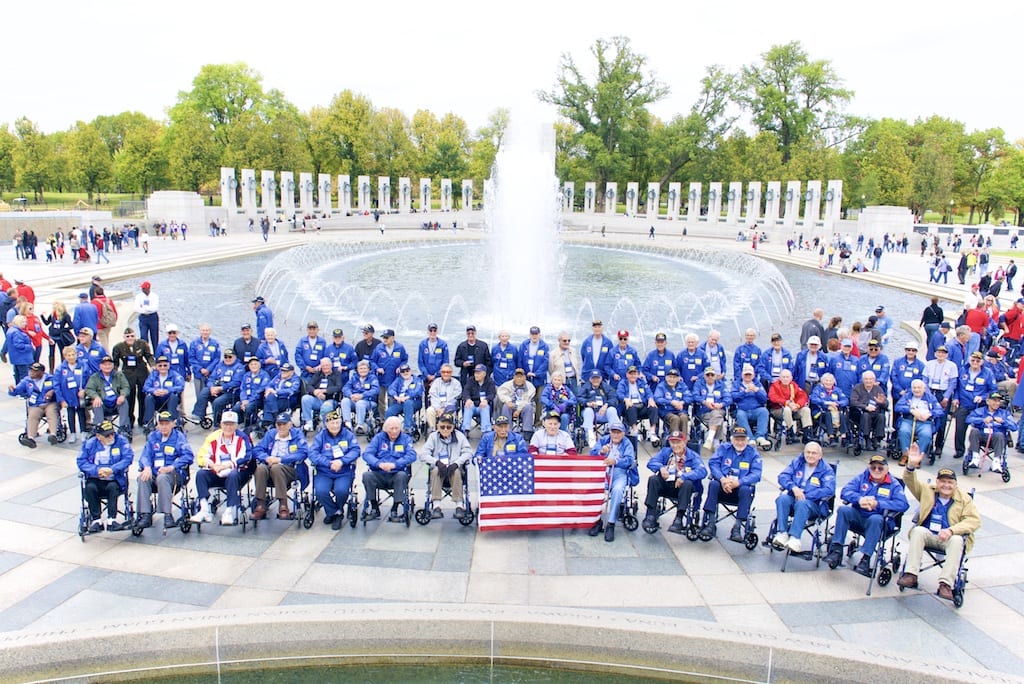 "Time is running out for many of these veterans, and we are fortunate to work with Honor Flight Network to give them 'one last mission' and honor them as they so rightly deserve," said Thierry Prissert, Breitling U.S.A. president. "Breitling has been a longtime supporter of the Honor Flight Network, and we are very happy to have our valued partner Westime join us for this worthy cause."
"It is a privilege to work with Breitling and Honor Flight Southland," said Westime President Greg Simonian. "Our veterans give so much for our country, so it feels very meaningful to thank them with the trip to see the memorials in Washington, DC."
This is the largest flight to depart from the Los Angeles area, organized by Honor Flight Southland, a regional hub of the Honor Flight Network. Honor Flight's mission is to send veterans to visit the memorial dedicated to their service in Washington, DC, free of charge. According to the Department of Veteran Affairs, an estimated 860 World War II veterans die each day.
To date, Breitling has supported the Honor Flight Network by helping to fly more than 400 veterans to Washington, D.C., in support of Honor Flight's mission.
To further support the cause, Breitling is offering a special edition Honor Flight Navitimer, with proceeds being donated to Honor Flight. Based on the Breitling Navitimer 01 timepiece, the 2015 Honor Flight limited edition watch features the Honor Flight logo on each case back along with the inspirational statement, "Honor Flight – One Last Mission."