PAGE, Arizona — World View, a commercial spaceflight company, recently completed a milestone test flight,  keeping the company on track to meet its 2017 goal for private flights with passengers to the edge of space.
This test flight carried a scaled down, replica spacecraft to a final altitude of 100,475 feet, marking the transition from sub-scale testing to the next stage of development — full scale testing.
The sub-scale test flight demonstrated foundational technologies necessary for regular, operational flight in the high-altitude balloon, according to company officials.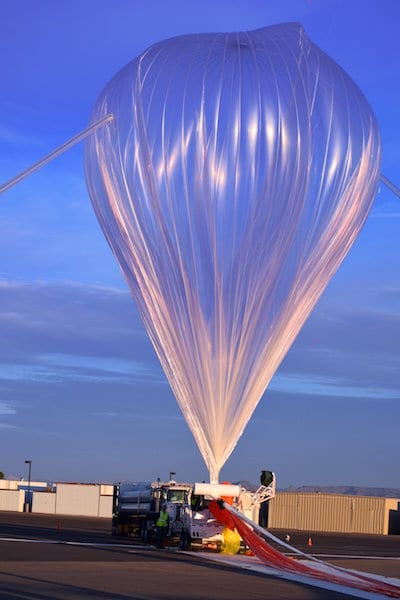 Before advancing to full-scale system testing, World View needed to combine two critical achievements from past milestone flights —high-altitude parafoil flight and full flight operations with a sub-scale payload. After months of design and component testing, this flight successfully achieved all objectives, company officials noted.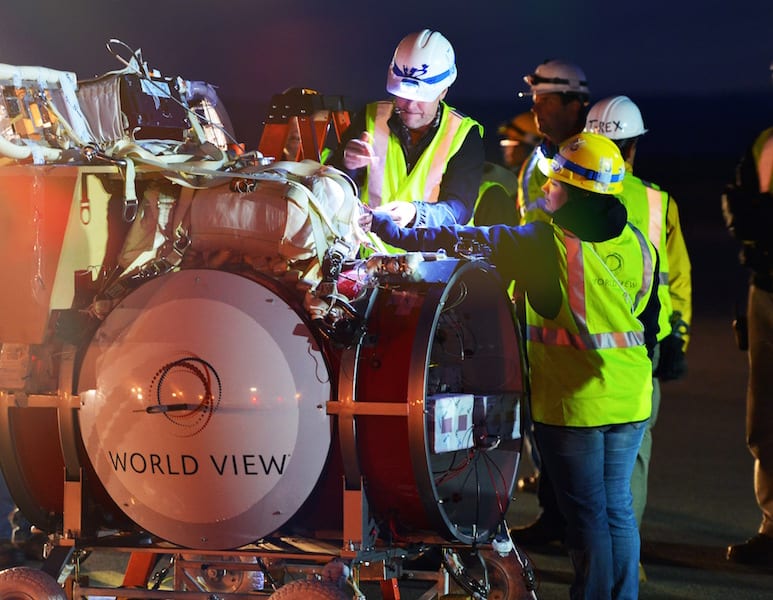 In particular, this test flight focused on demonstrating three key flight features:
Gentle Liftoff: The balloon that will carry the World View spacecraft expands to around the size of a football stadium when fully inflated so the method of routinely launching the Voyager flight system is a key enabling technology. The launch method for this successful test was the same as is planned for the World View Voyager flight system, and largely the same hardware that will be used for the upcoming full scale flights.
Seamless Transition: The transition from balloon float at the edge of space to aerodynamic flight requires that the spacecraft detach from the high-altitude balloon and gracefully begin flying to the landing site. Making this transition smooth in the vacuum of near space is a key enabler for flights with passengers. Together with its partner United Parachute Technologies, World View has developed and flight-tested protected intellectual property that will enable these improved transitions in the vacuum of near space, a critical milestone for routine human flight, company officials note.
Smooth Descent: Thanks to the help of its partner MMIST, World View's spacecraft will use a high-tech aerodynamic descent system that will allow the pilot and flight team to land the spacecraft at a pre-determined landing strip. While the World View spacecraft will sail with the winds on ascent, the flight team and pilot will have full control on descent. This descent system was demonstrated and proven successful during this test flight, meaning smooth and accurate descent trajectories for future World View flights.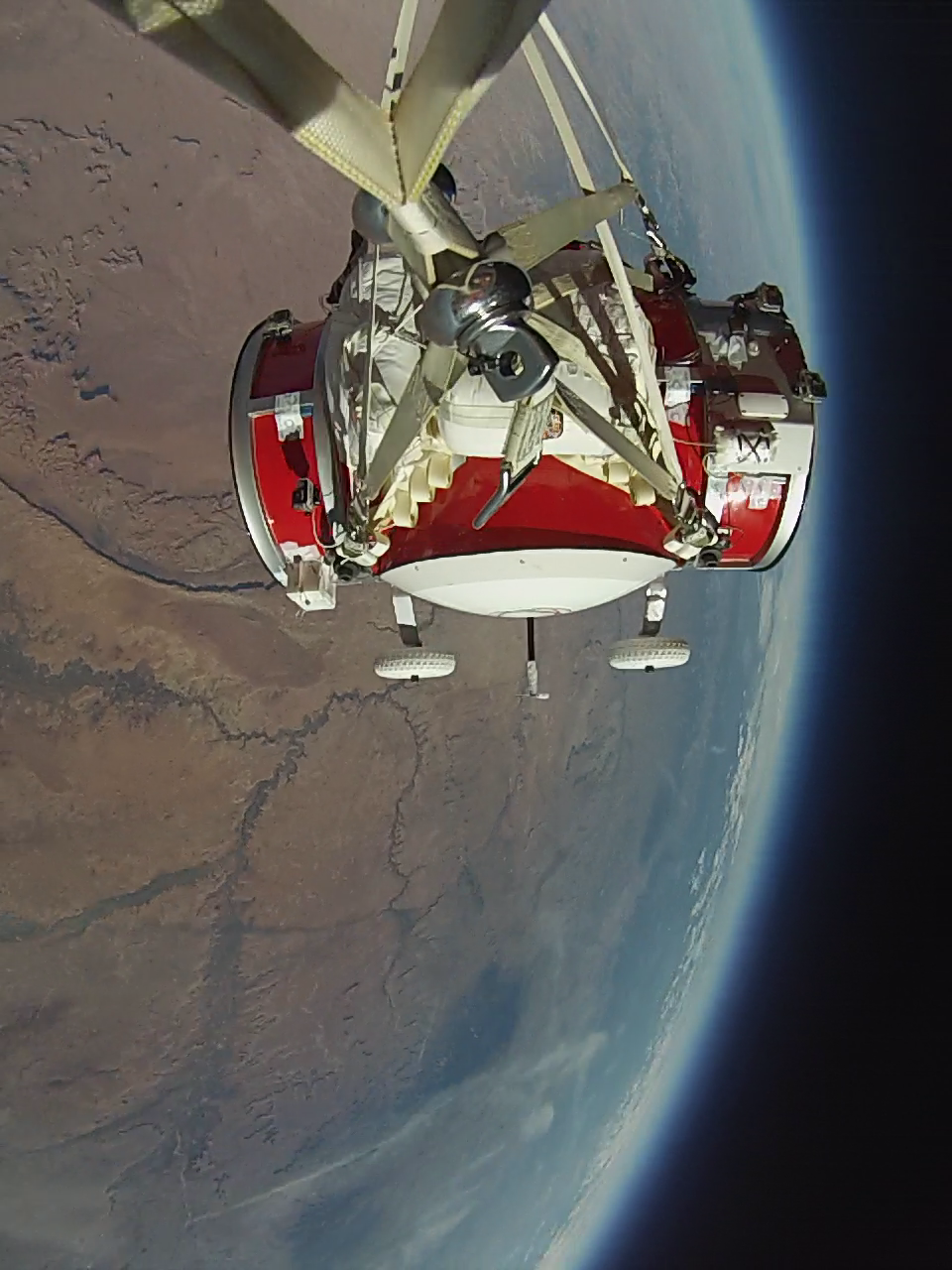 "While each individual system has been analyzed and extensively tested in previous test flights, this significant milestone allowed us to test and prove all critical flight systems at once," said Chief Technology Officer and Co-Founder Taber MacCallum. "Now we're ready for the next major phase of development – full scale system testing."
World View will now prepare for a series of full scale test flights in the months to come. These tests will use a flight test article with mass and aerodynamics equivalent to the World View Voyager spacecraft.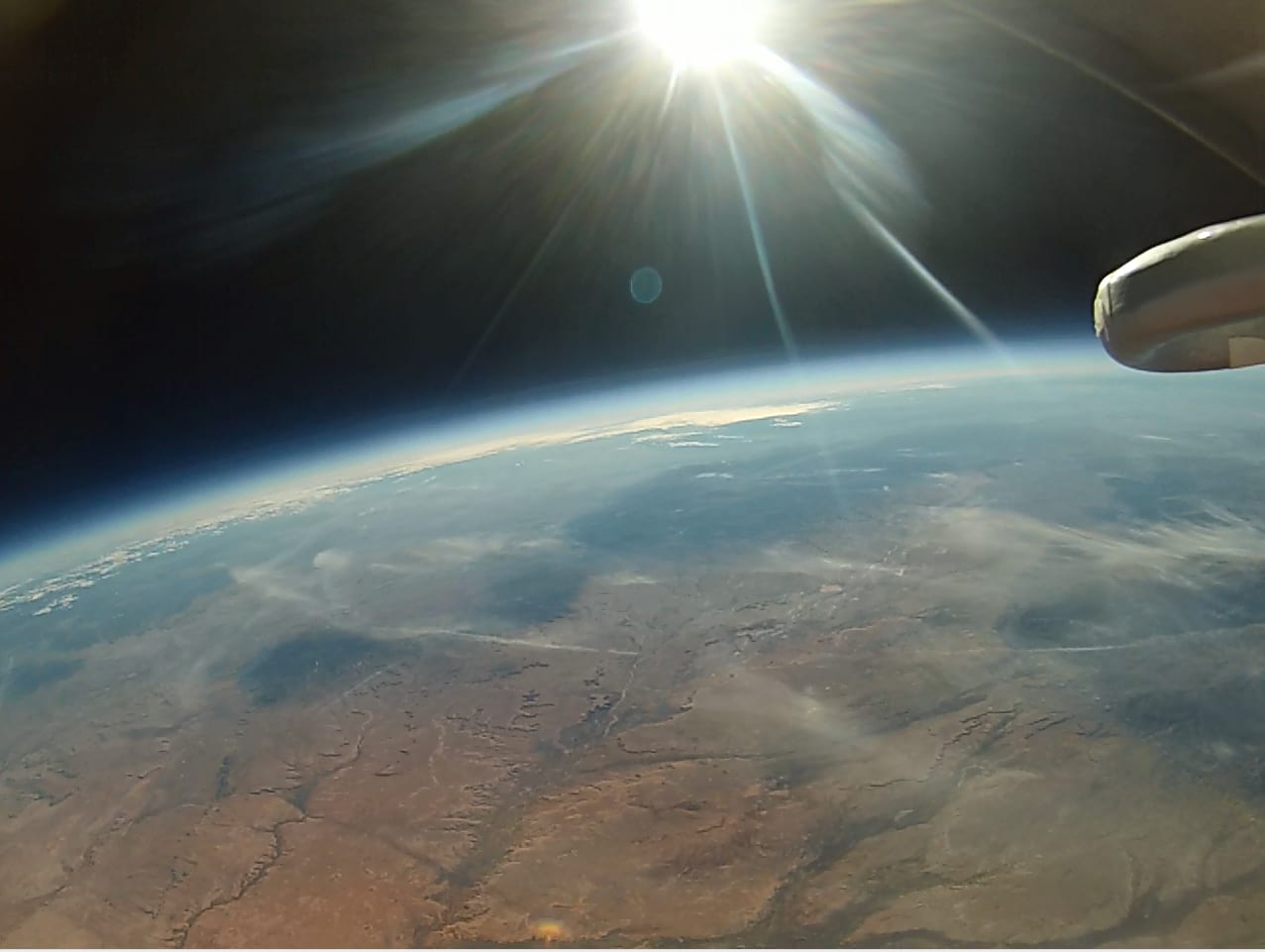 Commercial flights with Voyagers are scheduled to begin in 2017, when passengers will pay $75,000 each to travel to the edge of space and witness a sunrise against the curvature of the Earth and the blackness of space.
The final capsule will offer Wi-Fi, a bar and a lavatory for passengers as they float along the edge of space for one-to-two hours at peak altitude of 100,000 feet.