Teachers Doug James of Georgia and Scott Cutler of Washington State have received this year's 2015 K-12 Classroom Teacher Grant Awards from the Society of Aviation and Flight Educators.
SAFE awards the grants annually to help stimulate interest in aviation-related education as part of science, technology, engineering and math (STEM) studies.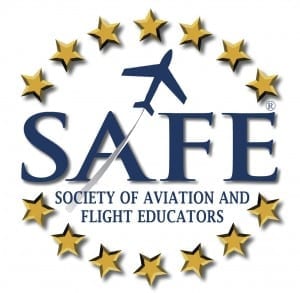 James is a third grade teacher at Metter Intermediate School in Metter, Georgia, while science teacher Cutler teaches grades 8-12 at A.G. West Black Hills High School in Olympia.
Each SAFE grant is $250. Both teachers also receive complimentary one-year SAFE memberships.
James will use his grant to purchase a specialized LEGO Education We Do Combo kit for his third grade students to enhance the school's STEM program. With it, his students will explore life at the International Space Station, use the scientific method to investigate the effects of gravity and examine other scientific topics related to space exploration as part of the LEGO Bricks in Space Program.
Cutler, who is both a flight instructor and science teacher, will use his grant for his students to test various airfoil designs, study different types of aircraft propulsion systems, and fly their designs in computer flight simulators.
As part of his proposal for the SAFE grant, he created an aeronautical engineering course to "draw students into the field of aviation or careers in science, technology, engineering, and math (STEM).