The Commemorative Air Force Red Tail Squadron, America's tribute to the Tuskegee Airmen, recently participated in a flyover of San Antonio as part of an air show and open house at Joint Base San Antonio (JBSA).
The flyover, which included a red tailed P-51C Mustang and a red tailed T-1A Jayhawk, paid tribute to the  Tuskegee Airmen, America's first black military pilots and their support personnel.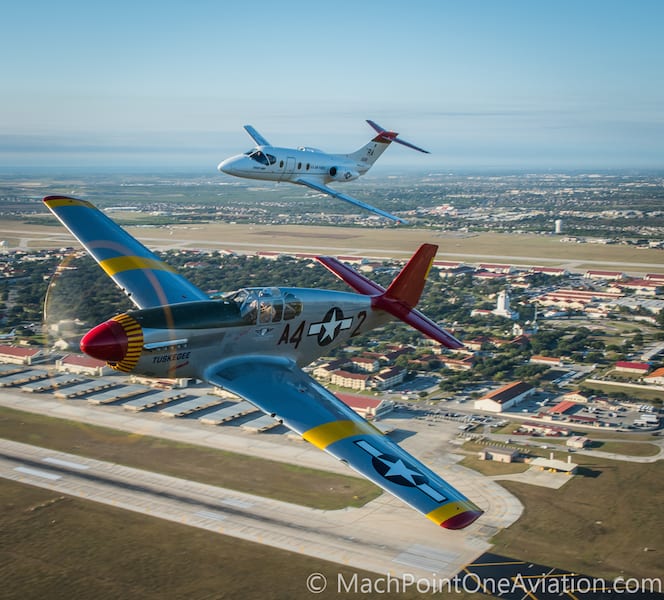 The 99th Flying Training Squadron (FTS), currently stationed at JBSA–Randolph, traces its origins back to World War II when it was constituted as the 99th Pursuit Squadron on March 19, 1941. Assigned to the U.S. Army Air Corps, it was the first African American flying unit and the first to enter combat.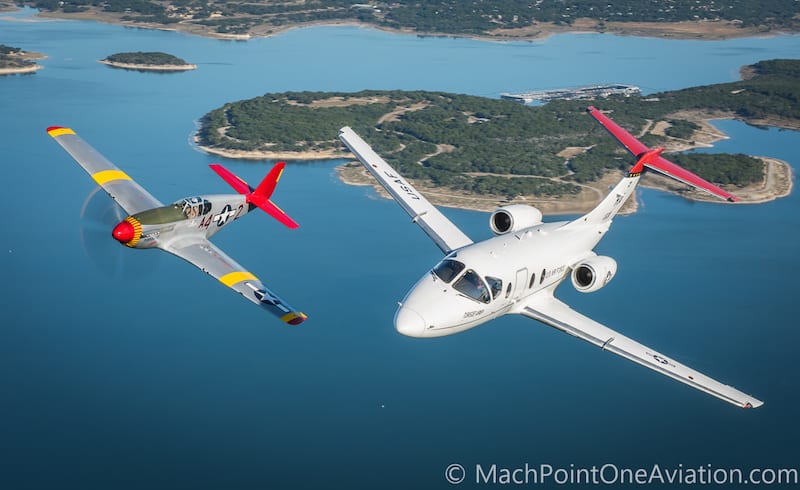 Today, the 99th FTS operates its T-1A Jayhawk painted with a red tail in homage to its historic origins and to the P-51 Mustang, the signature aircraft of the Tuskegee Airmen in World Ware II. The Jayhawk is used in advanced training for students identified to go into airlift or tanker aircraft.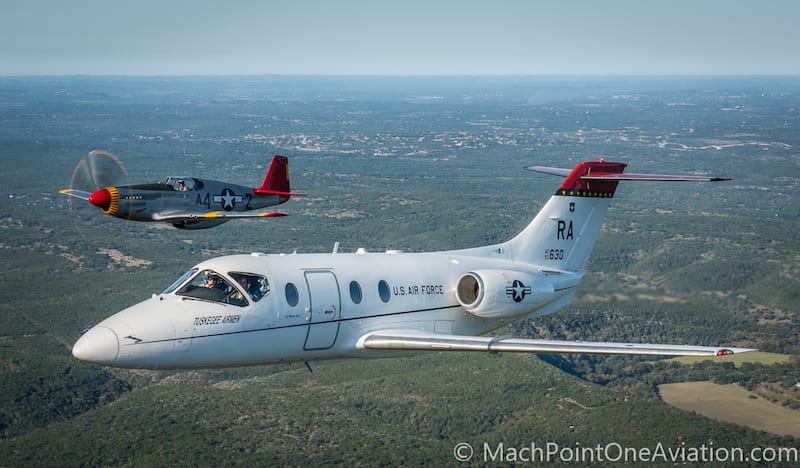 "This historic flight was an important way for us to showcase and connect the legacy of the past to the present," said Doug Rozendaal, CAF Red Tail Squadron P-51 Mustang pilot. "It was an exciting and rare opportunity to close a loop on the legacy of the Tuskegee Airmen and we are very thankful to our friends with the 99th Flying Training Squadron for helping us to make this happen."