By Tucker E. Axum III
Ever since I earned my pilot's license on America's Independence Day in 2001, I've aspired to be an aircraft owner.
Like so many other aviators, though, my dream was put on the backburner due to issues of money, work, and time.
After completing a 53-month assignment throughout Europe and Africa on behalf of the US Navy, I returned to the United States — the last bastion of aviation freedom in the world. Now the itch to be an aircraft owner longed to be scratched.
So on Dec. 6, 2013, I excitedly flew on a commercial jet from Seattle to Boise, Idaho, to inspect a 1970 Cessna Cardinal 177B that was for sale. The sleek Cardinal won my heart with its large doors and strutless cantilever wings that would optimize aerial photography and sightseeing for me and my future passengers.
And so, without hesitation, I opened my checkbook and turned my adolescent dream of becoming an aircraft owner into an adult reality.
My pilot friend, Ed Crow, joined me on this venture. Once he and I disembarked in Boise, the frigid air immediately welcomed us with a low of 9°. The Cardinal owner greeted us and took us to the tarmac, where I saw the beautiful red and white plane in the distance. While Ed, who is also an A&P/IA mechanic, reviewed the aircraft log books, I asked to take the Cardinal for a test flight. I sat in the pilot seat, and although I had never been in a Cardinal before, I instantly felt at home.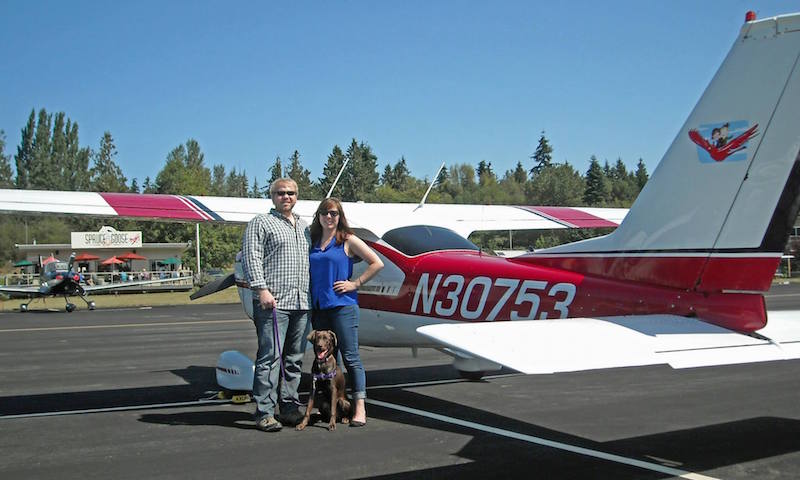 When I cranked the engine, the oil pressure needle stayed at 0%. We all assumed it was because of the cold, but I declined to complete the flight until the gauge could be inspected. So, the owner stored the Cardinal overnight in a heated hangar to warm the oil so I could try again in the morning. He then treated us to cheeseburgers and dropped us off at our hotel for the night. I lay in bed with the same enthusiasm as a child on Christmas Eve, but instead of a toy train, Santa was bringing my own red sleigh for me to pilot home.
I awoke to what looked like scenes from an early White Christmas. A blizzard had blasted through the night and covered everything with snow and ice and left me facing flight conditions no pilot enjoys. With the exception of squirrels chasing each other and city workers shoveling snow, I imagined everyone else was inside drinking hot chocolate by crackling fireplaces. Ed devoured hotel biscuits and gravy and then returned to his room for hibernation.
The combination of the arctic air and my dream being so close to reality kept me energized as we waited. I walked to nearby Boise State University, normally a coffee-fueled Mecca of higher learning, but resembled a polar ghost town that day. Fortunately, the late afternoon finally brought clear weather. While the line mechanic retrieved the Cardinal from its nest, Ed and I helped ourselves to pilot food — stale popcorn and cold cookies.
Using the checklist, I put the Cardinal through all the tasks, and she performed flawlessly. The once-lazy oil needle now pointed in the green after an overnight rest inside the heated hangar. I handed the owner a certified check and then received my departure clearance from Boise air traffic control.
The Lycoming O-360 engine roared confidently as we barreled down the runway and took off into the sky like homesick angels. The cruise at 8,500 feet blessed us with incredibly smooth air and unlimited forward visibility for the entire three-and-a-half-hour flight. I navigated a northwestern direction at speeds up to 145 mph.
This airborne adventure provided me a glimpse into some of this country's most beautiful and vast territory. At times, I felt like I was soaring over a deserted planet. If it weren't for the occasional Alaska Airlines pilot broadcasting over the airwaves, I would have thought Ed and I were the only people flying throughout the Pacific Northwest as we traversed Idaho, Oregon, and Washington.
Despite all the wonder, there was one discomfort to flying in weather indicating 0°. When I pulled the knob for the cabin heat, I felt no warmth coming from the vents! Toward the end of the flight, I started losing feeling in my toes. I blamed this on getting my socks wet when hours earlier I was tramping through the snow wearing regular tennis shoes. It was my fault, as I had grown up in Louisiana, where snow was something "other" people had to worry about. When hunger growled, I grabbed an energy bar from my bag and realized that the cold had turned it into a rock, making it a great window punch should the unlikely need arise.
Dusk set in as I passed Mount Rainier, with its majestic peak ascending to over 14,000 feet. The sunset provided the perfect landscape for a memory captured in time.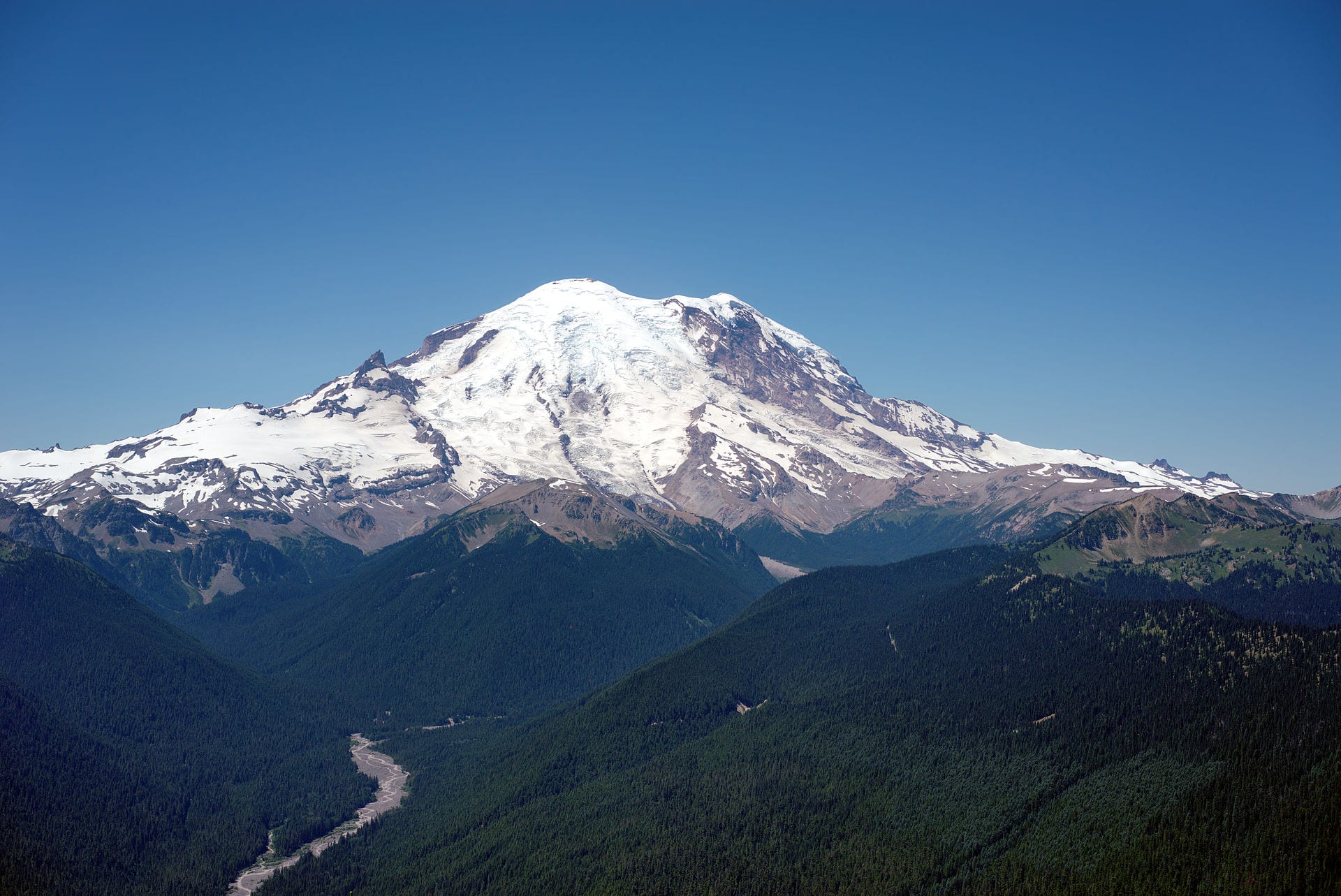 The Seattle controllers graciously cleared me directly through the bustling airspace, which gave me a bird's-eye view of the glittering downtown and towering Space Needle. By the time I crossed the Puget Sound and arrived at Apex's private airpark community, the moon and stars produced the only source of light, and Ed and I were both freezing. I made a smooth landing in Ed's backyard, secured the Cardinal on the grass with cinder blocks and rope, and raced home to take a hot shower to reverse the effects of frostbitten toes.
As I hung the Cardinal key on the rack, I realized that I had now officially joined the club of pilots who actually own their airplane. I felt pride, and then zeal knowing that I had the ability to soar to more destinations and with more friends than I had previously been able to with rental planes.
Two years have passed since that pinnacle moment of becoming an aircraft owner, and I look back with fond memories. Since owning the Cardinal, I've logged over 81 hours, made 117 landings, flown 20 passengers, and traversed nine states.
Many people still ask how much I paid for the Cardinal. I smile and respond, "The price pales in comparison to the value of the memories that have been created, and will continue to be created as I share the awe and freedom of flight with friends like you. Now, where are we flying today?"