HOUSTON – ForeFlight Briefing, recently debuted, is ForeFlight Mobile's next generation mobile preflight briefing. ForeFlight Briefing transforms the coded text briefing into a full-color graphical, interactive presentation.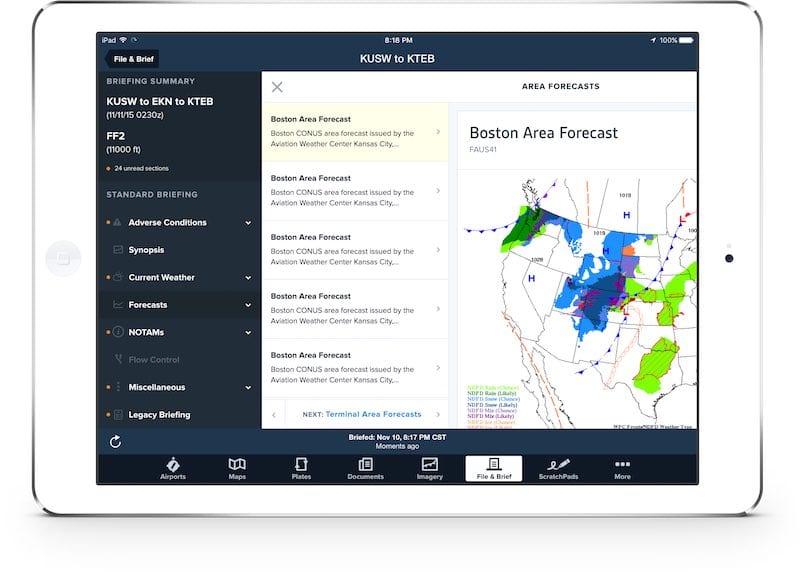 "ForeFlight Briefing changes the paradigm by delivering required elements of a standard flight briefing in a modern, aesthetically pleasing, and graphical design that helps pilots visualize weather and related flight information along their route of flight," says Tyson Weihs, ForeFlight's co-founder and CEO. "We believe with ForeFlight Briefing, pilots will enjoy and get more from the preflight briefing."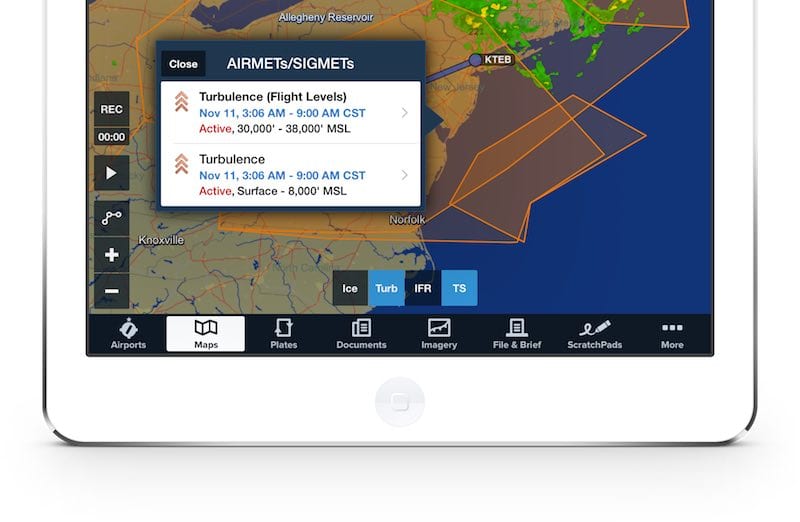 Integrated seamlessly into the ForeFlight Mobile app, ForeFlight Briefing delivers the picture of meteorological and aeronautical information pilots need to minimize their exposure to adverse weather. The briefing is mobile and portable — once the briefing is retrieved, pilots do not need an Internet connection to access it again on the go.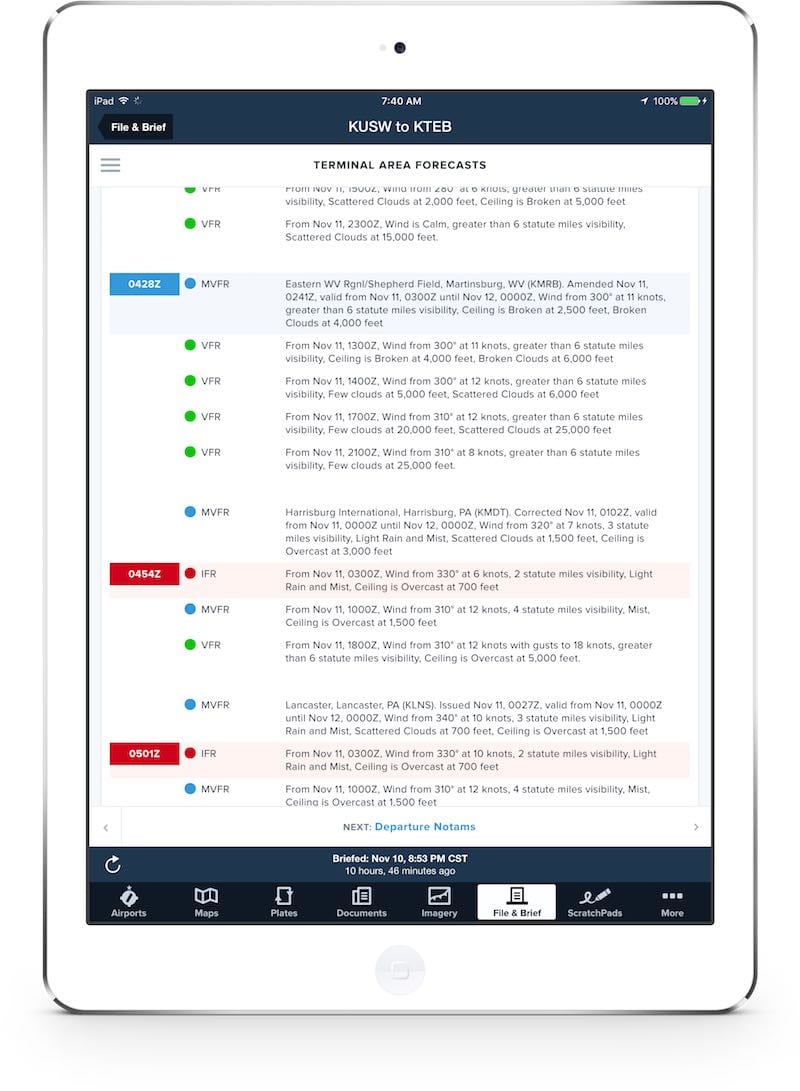 Presented in clearly organized sections, ForeFlight Briefing makes it simple for pilots to tap through each element of the briefing in a logical sequence. Translated and raw text options are available, as well as full-color graphics, which help the pilot better understand and consume briefing information.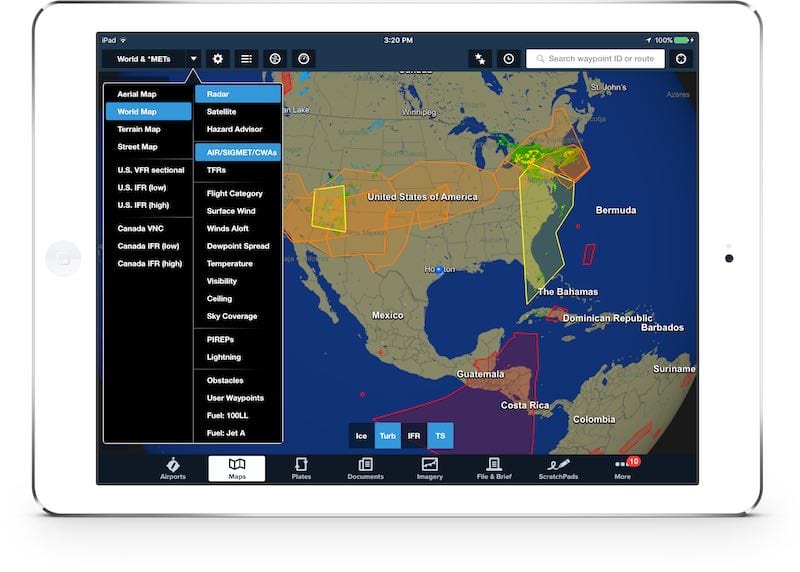 In addition, ForeFlight Briefings are timestamped and stored on the mobile device and in the ForeFlight cloud to record that the pilot obtained weather and pertinent NOTAMs in compliant manner with 14 CFR 91.103(a) preflight action. ForeFlight Briefing is a standard briefing with content derived from approved government sources.
ForeFlight Briefing is available to all customers with ForeFlight Mobile version 7.4 on both the iPad and iPhone. Customers with 7.4 installed will be automatically given the opportunity to use the new format the next time they brief a planned flight.