By Deborah Grigsby Smith, Centennial Airport
While a majority of B-17s made their way to Europe during World War II, one hit the U.S. Army Air Corps inventory too late to ever see military action.
However, thanks to a compelling love story and a Colorado filmmaker, the "Aluminum Overcast," a 1945 B-17G Flying Fortress, will finally fulfill its destined role of strategic bomber over Nazi-occupied Europe, albeit some 70 years late — and as what some might call the ultimate movie "prop."
FilmIt Productions founder and executive producer Darla Rae stumbled on to the extraordinary connection in late October when the Experimental Aircraft Association's B-17 made its annual stop in Englewood, Colorado, at Centennial Airport.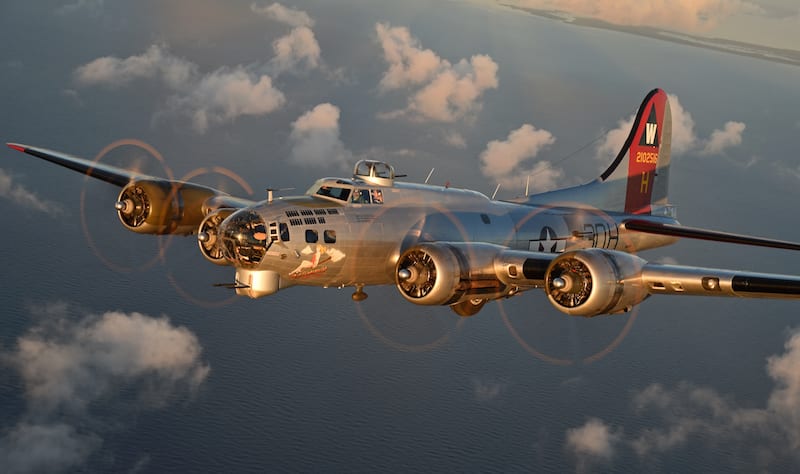 Rae, who was introduced to the story of John Tschirhart, a former B-17 bombardier forced to leave his love in France when Germany entered Paris in 1940, needed a vintage bomber as a platform for her upcoming indie flick, "The French-American."
She hoped for something as historically accurate as possible, even if it didn't fly.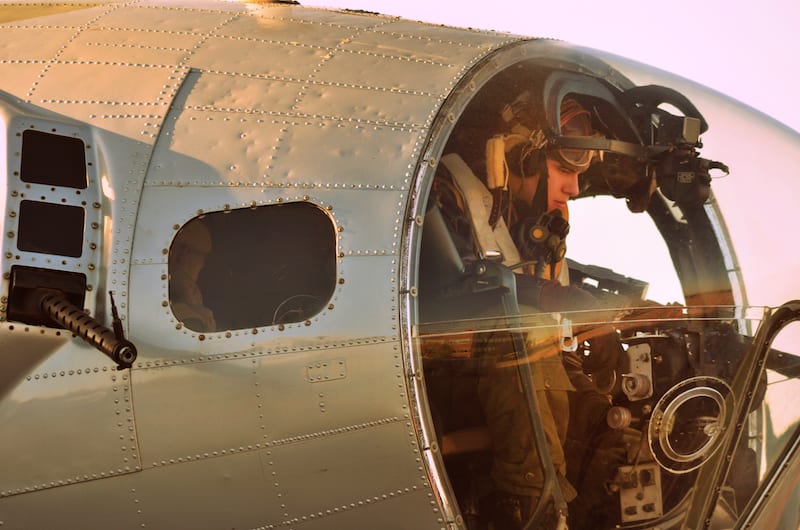 "There are ways to use lighting to create the illusion of flight," explained Rae, a self-confessed stickler for details, "even if the plane is static — I wasn't really worried about that. It was just finding something we could use— there are not really a lot of options out there for small budget filmmakers."
Rae is right.
According to the EAA website, fewer than 100 B-17 airframes exist and less than 15 are airworthy.
So she knew finding a rare World War II bomber locally would be tough. One that was still flying, even tougher.
"But one of our cast members, Greg Kyle, mentioned Aluminum Overcast was coming to Centennial Airport as part of a dedication ceremony for the new Wings Over the Rockies Air and Space Museum," Rae said. "I couldn't believe it. It was all coming together."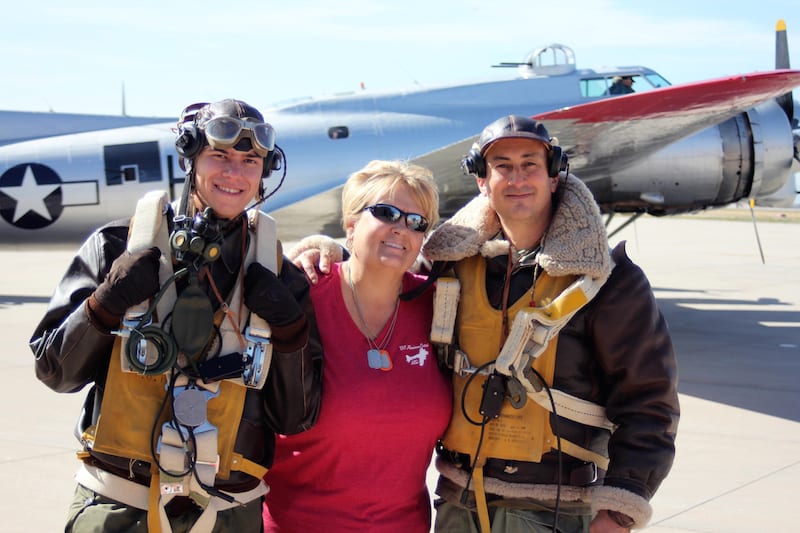 Reaching out to EAA, she pleaded her case. "I've always said, if you don't ask, the answer is always no," she said.
In this case, the answer was a very welcome yes.
Olivia Rasmus, EAA's air tours program coordinator, helped Rae get actors, film crews and equipment aboard the plane, launching more than just the platform for Rae's film, but the beloved bomber's film debut, as well.
"To my knowledge, this will be the first film the Aluminum Overcast has appeared in," said Rasmus in an email.
"For me, there's really a lot of value in fresh faces," insists Rae, whose cast is made up almost entirely of newcomers. "Using up-and-coming actors in this particular film really seemed to help illustrate the vulnerability that existed in life during the war. Big name actors often distract viewers from the storyline, simply because they're who they are — and people remember them from previous films."
Now in pre-production, "The French-American" is Rae's seventh film to date.
The goal is to have the film ready for a Veterans' Day 2016 showing in Texas, where Tschirhart, now 95, resides.