Hartzell Propeller has introduced a five-blade composite swept tip prop specially designed for the Pilatus PC-12 fleet.
The 2016 model PC-12 NG will feature the new five-blade, 105-inch diameter, composite propeller as standard equipment. The new propellers also are available immediately for the Pilatus PC-12 fleet of more than 1,300 business aircraft.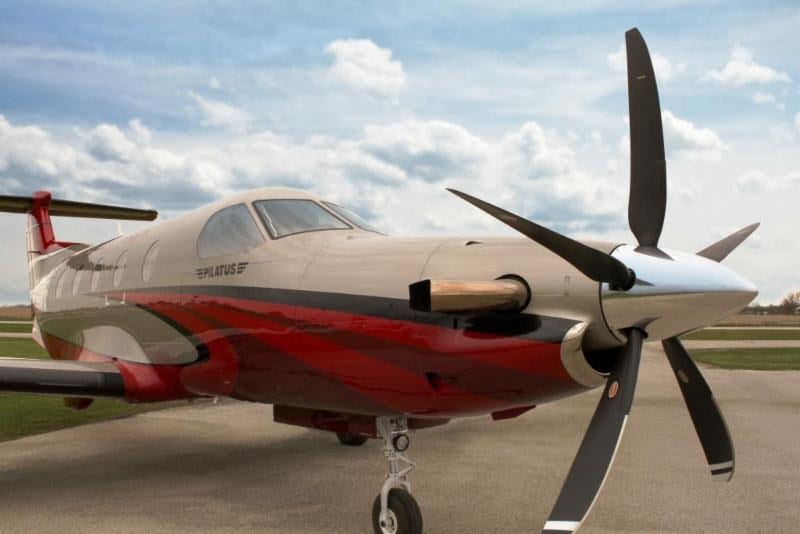 Thanks to the five-blade Hartzell propeller, the 2016 PC-12 NG cruises five knots faster, climbs to a cruise altitude of 28,000 feet 10% quicker, and has a 50-foot reduction in total takeoff distance, according to Hartzell officials. Its highly swept airfoil reduces flyover and cabin noise and its blades are certified for unlimited life, officials added.
The new structural composite five-blade propeller is seven pounds lighter than the standard four-blade aluminum propeller, and lighter than alternative wood core five-blade propellers.
List price for the new Pilatus PC-12 propeller is $83,640, less a $15,000 trade-in for the existing four-blade Hartzell prop installed as standard on PC-12 aircraft. Hartzell offers the new composite five-blade Pilatus PC-12 STC with 3,600 hour/3 year Top Prop warranty.