In a recently-held ceremony, Mission Aviation Fellowship (MAF) honored Alaska Air Group and three families whose financial gifts allowed the organization to buy airplanes that will be used in Mozambique and Central Asia.
The Kennedy Family and Alaska Air Group: Bruce Kennedy, former chairman of Alaska Airlines and an MAF board member, died in a plane crash in 2007. His friends and family members, as well as hundreds of Alaska and Horizon Airlines employees, contributed to a memorial fund that was matched by Alaska Air Group. These gifts have helped MAF purchase a KODIAK aircraft that will be used for humanitarian work in Asia.
"Alaska Airlines is honored to be included in today's dedication and to remember our former leader, Bruce Kennedy," said Joe Sprague, Alaska Airlines' senior vice president of communications and external relations. "Many of our employees knew Bruce well and we all continue to feel the lasting impact of his legacy at Alaska Airlines. We are proud to support this powerful combination of aviation in service of others."
The Dahlen Family: Long-time supporters of MAF, the Dahlens made a significant gift to the Cornerstone Scholarship Endowment, which provides scholarships for MAF children. A recent gift from the family has helped MAF to fund several additional projects, including a Cessna Caravan aircraft that will be used for mission and medical work in remote areas of Mozambique.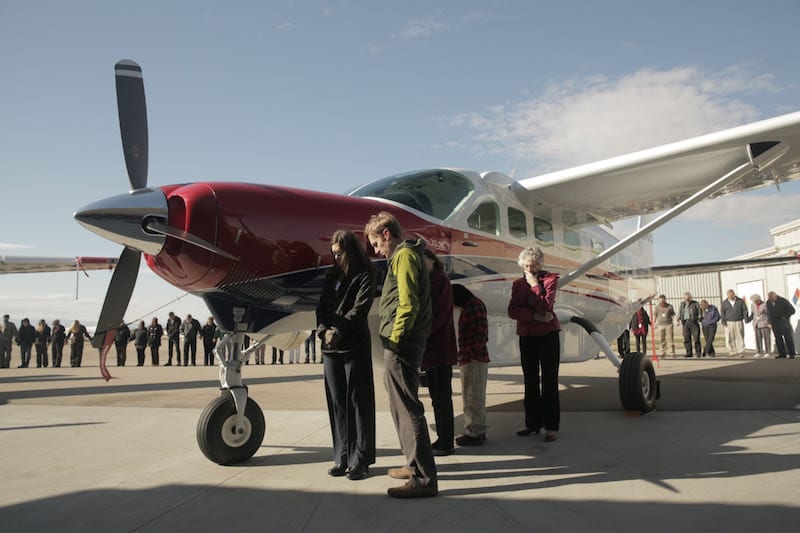 The Austin Family: At the time of his death in April 2015, Lloyd Austin had been supporting MAF for more than 20 years. Lloyd left a legacy gift to MAF that helped purchase the Cessna Caravan bound for Mozambique.