MINNEAPOLIS, Minn. — The Commemorative Air Force (CAF) Red Tail Squadron, America's tribute to the Tuskegee Airmen, recently finished its 2015 annual tour of the RISE ABOVE Traveling Exhibit and fully-restored P-51C Mustang World War II fighter aircraft.
This year marked a record number of groups that came through the exhibit, and brings a total of more than 173,000 visitors to off-tarmac events since the exhibit's debut in 2011.
In addition, hundreds of thousands of people learned about the Tuskegee Airmen through the CAF Red Tail Squadron's inspirational program at air shows and community festivals.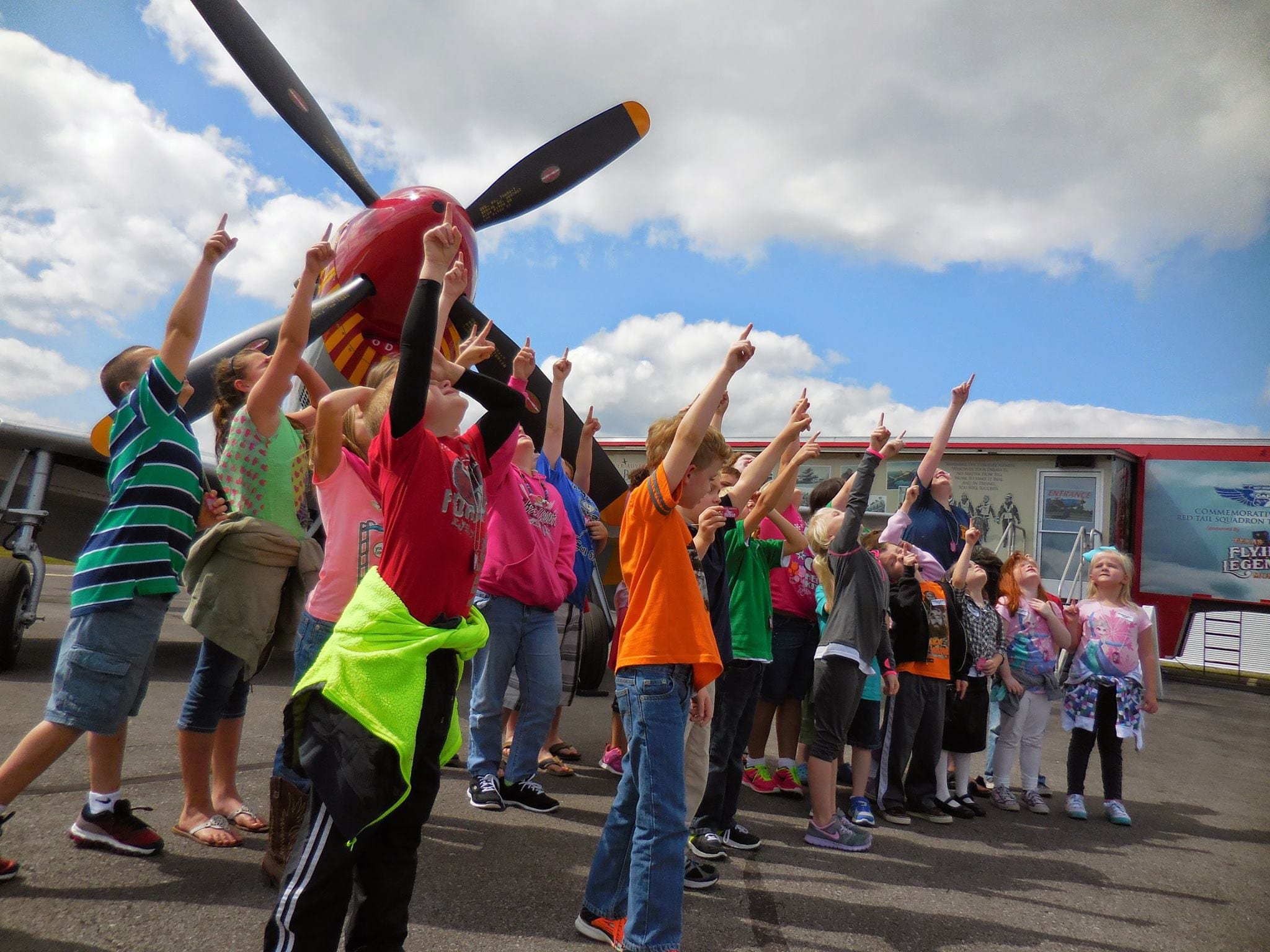 In 2015, the CAF Red Tail Squadron visited multiple locations in Florida, Pennsylvania, Maryland, Washington, D.C., Colorado, Wisconsin, Missouri, Michigan, Ontario, Ohio, Louisiana, Texas and Alabama, and for the first time visited Oregon, Washington state, and Massachusetts.
The mission of the CAF Red Tail Squadron is to educate audiences across the country about the history and legacy of the Tuskegee Airmen — America's first black military pilots and their support personnel — so their strength of character, courage and ability to triumph over adversity may serve as a means to inspire others to RISE ABOVE obstacles in their own lives and achieve their goals.
The traveling exhibit is a fully functional movie theater featuring the original short film "Rise Above." This immersive experience is housed in a climate controlled 53-foot semi trailer with expandable sides and equipped with a ramp and hydraulic lift to ensure access to all, accommodating 30 visitors for each showing.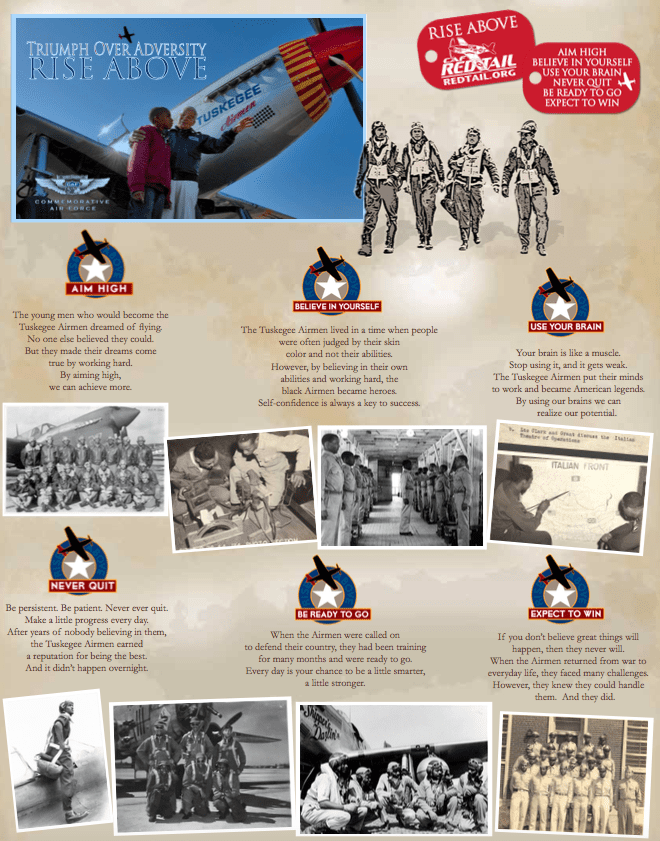 Because of its 160° panoramic screen, the film creates the feeling of being in the cockpit soaring above the clouds in the P-51C Mustang, the signature aircraft of the Tuskegee Airmen. Audience members will learn what it was like for the airmen as they worked toward their goal of becoming U.S. Army Air Corps pilots in the early 1940s, and the obstacles they had the perseverance to overcome.
At the conclusion of the film, audiences experience the excitement and thrill of flying this historic aircraft – touted the world's greatest fighter – in formation, aerobatics and picturesque passes. View a preview at Redtail.org.
"2015 was a banner year for us. We were able to reach a record number of people with the inspirational message of the Tuskegee Airmen, using the excitement of aviation to positively affect people of all ages across the county," said CAF Red Tail Squadron Leader and P-51C Mustang pilot Bill Shepard. "This is truly a one-of-a-kind adventure. Kids and adults walk away from the CAF Red Tail Squadron experience with a greater understanding of the history and legacy of the Tuskegee Airmen, inspired to achieve their potential. Our 2016 event lineup is already filled with many new communities that will have the opportunity to experience this important and inspirational message."