SAN MARCOS, Texas – Driven by the desire to continue previous owner Russell Stalling's legacy, JD and Laura Casteel have assumed ownership of Southwest Texas Aviation, with business resuming Jan. 1, 2016, at San Marcos Regional Airport.
Southwest Texas Aviation was founded by Stallings in 1985. He became known throughout the aviation community for his support of Mooney owners and for his Mooney STC modifications.
In early 2015, Stallings began visiting with the Casteels about selling the company upon his retirement. After Stallings' passed away in September, his family finalized the sale.
"Our dream is to build an aviation family business," JD said. "That is what led us to purchase a company with such strong roots in the aviation community and a history of service and support of aircraft in the U.S. and abroad."
The Casteels are both A&P mechanics, and JD also holds an Inspection Authorization.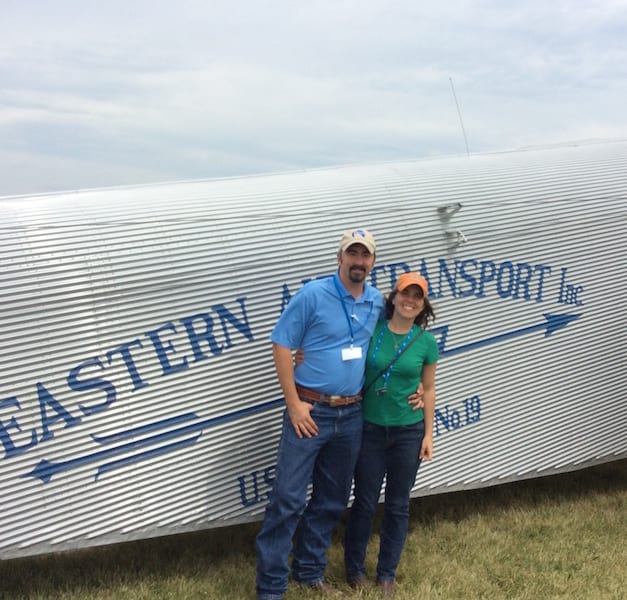 JD studied for his A&P license at Gordon Cooper Technology Center in Shawnee, Okla., and graduated in 2002. He then earned a bachelor's degree in mathematics from Northwestern Oklahoma State University in Alva, Okla. He has more than nine years of A&P experience working for several aviation maintenance companies, including Vantage Plane Plastics in Alva as an aircraft interior installation specialist. For nearly two years, JD has worked as an aviation insurance agent for Falcon Insurance.
Laura began her aviation career in 2007 taking flying lessons and working as an airport assistant manager at the Boerne Stage Airfield in Boerne, Texas. While working at the airport, she earned a degree in statistics from the University of Texas San Antonio. Interning as an aircraft mechanic at the Boerne airport during college, she decided to pursue an A&P license. She attended St. Philips College in San Antonio for aviation maintenance and received an A&P license in 2013. With over three years of aircraft maintenance experience, she has worked for South Texas Aircraft at the Boerne Stage Airfield since earning her A&P rating. Laura earned her Private Pilots License in 2010 and is currently pursuing an instrument flight rating.
"We are excited to move forward with this new endevouer," JD said. "We have big shoes to fill, but we are ready for the challenges this adventure has in store."