Doom and gloom too often find the spotlight. While some view the world through Eeyore's sad eyes, many are too busy enjoying what life — and flying — have to offer.
A FRESHMAN'S FIRST SEMESTER
Swayne Martin is a freshman at the University of North Dakota (UND). He also happens to co-lease a 1968 Cessna 172I with three friends.
From a video Swayne posted on YouTube, it's pretty obvious a top priority for his 172 is having fun. All four seats are typically filled with smiling occupants.
In fact, a sentence from the video's description says it all: "Meeting dozens of pilots my age that love flying as much as I do is BY FAR my favorite part of going to UND."
Since arriving at UND in August, Swayne has flown about 55 hours.
"About 30%-40% of those hours have been outside UND," said Swayne.
"If the weather is good, I'll round up three friends — pilots and non-pilots — and we'll go fly around for an hour," continued Swayne. "It's a lot more fun flying with others."
And when he fills the seats and splits the cost, that hour costs each occupant about $20.
Swayne is also a member of EAA Chapter 1342. While not an official UND Student Club, 90% of the more than 80 members are UND students. From Swayne's description of the chapter, it could easily be called EAA "Social" Chapter 1342. Having flying-centered fun and experiences is a primary goal of the chapter.
To be sure, a good many students at UND are on the professional pilot path. General aviation aircraft are merely a conduit for that goal. For others, like Swayne and his friends, general aviation may someday be a career, but it will always remain a way of life.
TAKING DELIVERY
In August, Dan Tarasievich — maker of Softie Parachutes — bought a Carbon Cub kit from CubCrafters. Never interested in doing things the normal way, Dan hitched a ride — in Jeanne Howe's Twin Beech — from Arlington, Wash., to Yakima to take delivery of his kit.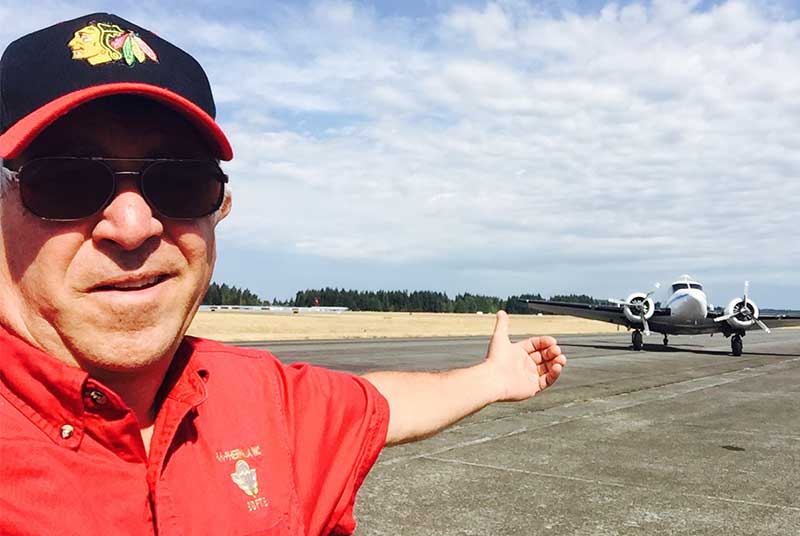 "This was the first wing kit we've ever fit into a Twin Beech," said CubCrafters Mitch Travis. "We put an engine firewall forward kit into a Twin Beech a few years ago, but this was the first time for the wing kit."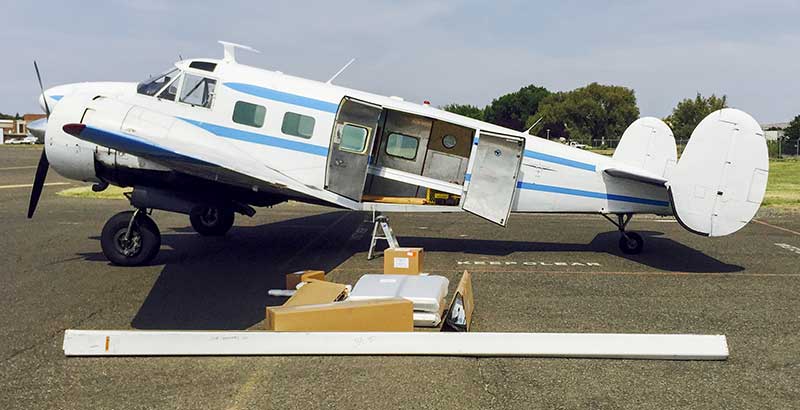 Travis did some measuring before Dan flew over. The wing spar, at 16 feet, is the long piece in the kit. "It ran from the rear bulkhead up to in between the pilot seats," continued Travis.
Fuselage, wing and firewall kits, because of their size and weight, are typically shipped via truck. "We do get a kick out of delivering kits or smaller parts to airplanes though," Travis noted.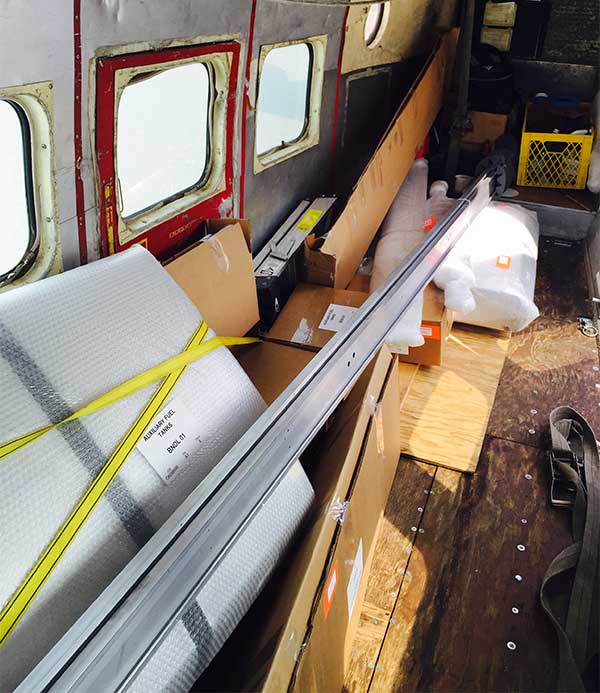 There's fun to be had in general aviation. Let's do more of it in 2016.