Two Greenville, S.C., pilots have joined forces to create a new group for minority pilots called Southeast Aviators.
While a relatively new pilot — he got his private ticket in April — Theron Burton has been fascinated with flight since he was a child. A ride in a neighbor's plane when he was just 12 ignited the fire for him to finally pursue his certificate last year.
But he noticed one thing at the airport: There weren't a lot of other minority pilots.One day when he was preflighting his Cessna 182 at the South Carolina Technology and Aviation Center, home of the old Donaldson Airport in Greenville, he saw another black pilot, Clint Thompson.
"That was the first time I saw another black pilot out on the airfield," Burton said. "He came over and we started to chat."
The two exchanged phone numbers and eventually decided to start a networking group for minority pilots and aviation enthusiasts.
The first meeting, held at Greenville Downtown Airport (KGMU), attracted about 15 people. While most were pilots, there were also aircraft mechanics and aviation enthusiasts. While many were from the local area, there were also people from other parts of South Carolina, North Carolina, and Florida.
"There was obviously a need for this type of a club," Burton noted. "Once I put it out there, there was a lot of good response. There are a lot of pilots who want to be involved."
He hopes the group will become active in flying together to local fly-ins and the weekly South Carolina Breakfast Club outings, as well as the bigger shows like SUN 'n FUN and Oshkosh.
"There's not a lot of minority pilots at these shows," he said.
And he hopes the group will help get more minorities, including kids, involved in aviation.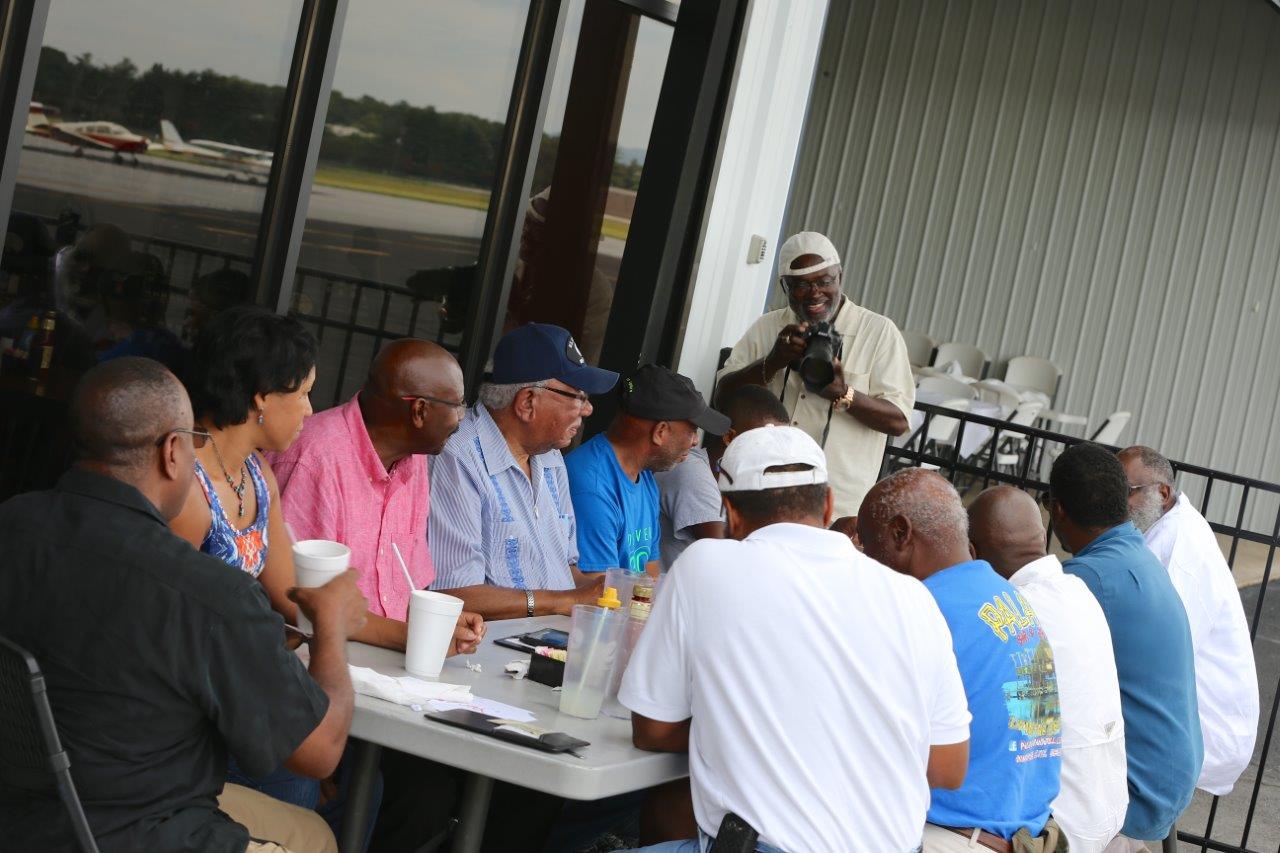 According to statistics from the U.S. Department of Labor, 97% of pilots in the aviation industry are white, while just 2% are black, and 1% Asian. The breakdown for general aviation pilots wasn't available.
While the new group is focused on minorities, Burton noted that "all pilots are welcome."
That includes pilots of all races and ethnicities, as well as all pilots who live in the southeastern part of the U.S.
"We don't want to be just a local group," he said.
It also includes pilots of all experience levels, from students to veterans who have been flying decades.
"That was one of the main reasons I wanted to start this group," Burton said. "Once I got my private pilot certificate, I wanted to have places to go, but I didn't want to fly to Oshkosh by myself, for example."
He noted he and some other members of the group are also planning a fly-out to the Bahamas.
"That's a trip I would never do myself as a low-time pilot," he said. "But it would be great to go with a group of pilots with lots of experience."
To learn more about the group, check out its Facebook page at Facebook.com/SEAviators.