FORT WAYNE, Ind. – Fort Wayne Aero Center opened for business Jan. 1, with a new facility for the new year.
"We've been waiting a long time for this day," said Jeff Van Slyke, FBO general manager for Fort Wayne Aero Center at Fort Wayne International Airport (KFWA).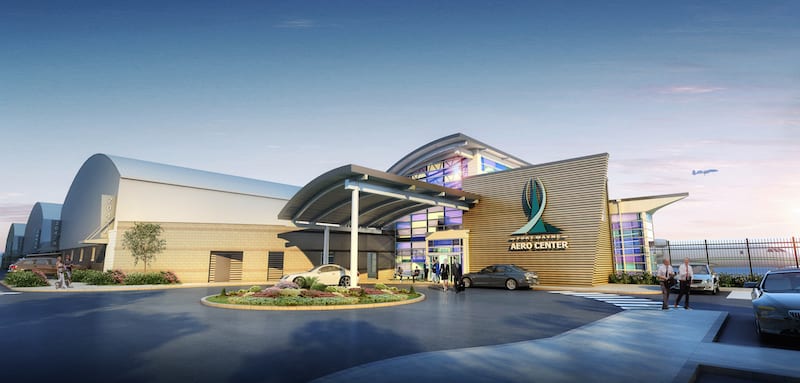 The newly-constructed 12,000-square-foot facility boasts floor-to-ceiling color-tinted windows in various shades of blue and green overlooking the airfield and an array of pilot amenities, including a lounge and private rest area, WiFi, two conference rooms with audio/visual capabilities, a fitness center, and complimentary provisions.
Along with critical aviation services, such as Jet A and 100LL fueling, maintenance, de-icing, quick turns, concierge, heated hangar space, and charter, cargo, ground handling and forklift services, the FBO offers all the benefits of the Avfuel network, including Avfuel Contract Fuel and AVTRIP rewards.
Fort Wayne Aero Center began taking reservations on Dec. 26, 2015, and received its first customers on New Year's Day.