Tracey Curtis-Taylor successfully completed her United Kingdom to Australia flight on Jan. 1, recreating a pioneering 1930 solo flight by Amy Johnson.
Tracey departed Farnborough airport Oct. 1, 2015, on her solo flight in a 1942 Boeing Stearman named the Spirit of Artemis. The flight covered 13,000 miles, including 50 legs, crossing 23 countries.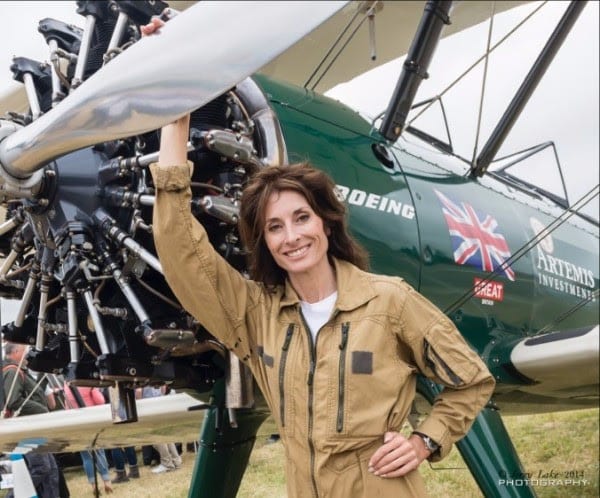 "Tracey is a keynote speaker at the 2016 International Women in Aviation Conference March 10-12 in Nashville at the Friday morning general session, expected to be attended by nearly 4,500 participants. I know her presentation will be filled with all the excitement and adventure this flight entailed," says WAI President Dr. Peggy Chabrian.
In conjunction with Tracey's successful flight, Amy Johnson will be posthumously inducted into WAI's International Pioneer Hall of Fame. Johnson is perhaps Great Britain's most well-known aviatrix and the setter of several flight records, including the London to Australia flight that Curtis-Taylor replicated. She also was the first woman to hold a ground engineer license in the UK.
In 1940, Amy joined the Air Transport Auxiliary (ATA) and worked as a ferry pilot for the Royal Air Force, rising to the rank of First Officer. However, she became the first person in the ATA to be killed during active service, when an airplane she was ferrying in adverse weather ran out of fuel and she bailed out over the Thames Estuary.