By KARIN LEPERI
Located six miles west of Lexington, Kentucky, the Blue Grass Airport (LEX) is a public airport including commercial, corporate and general aviation with an approach that arguably has to be one of the most scenic.
Where else in the world can you fly over rolling emerald hills and neatly manicured horse farms as you approach your runway?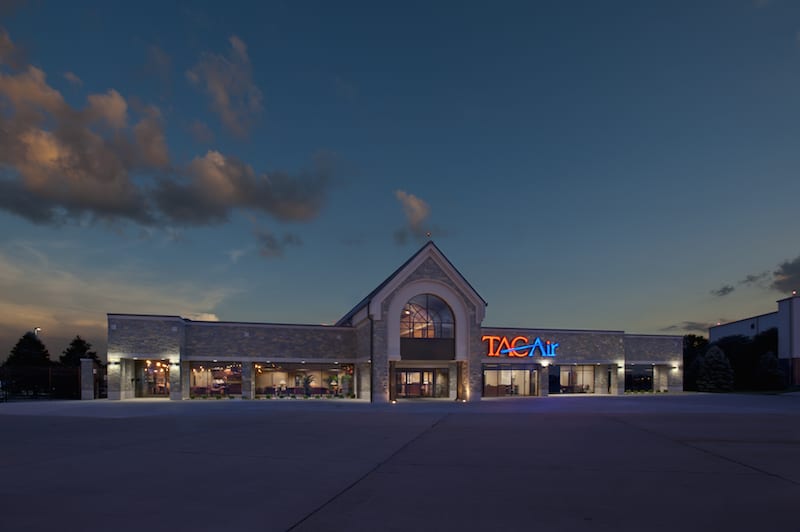 TAC Air LEX is the FBO at the airport, providing 24-hour services that include fuel, pilot briefing and weather information center, tie-downs, avionics and maintenance, and on-site rental cars. It also has the most competitive prices on Jet-A and 100LL aviation fuel at Blue Grass Airport.
Considered to be TAC Air's flagship terminal with state-of-the-art services, pilot amenities include an HD movie theater, gym and exercise facilities, wireless printing from laptops and smart phones, two conference rooms, showers, and pilot lounges with sleep rooms.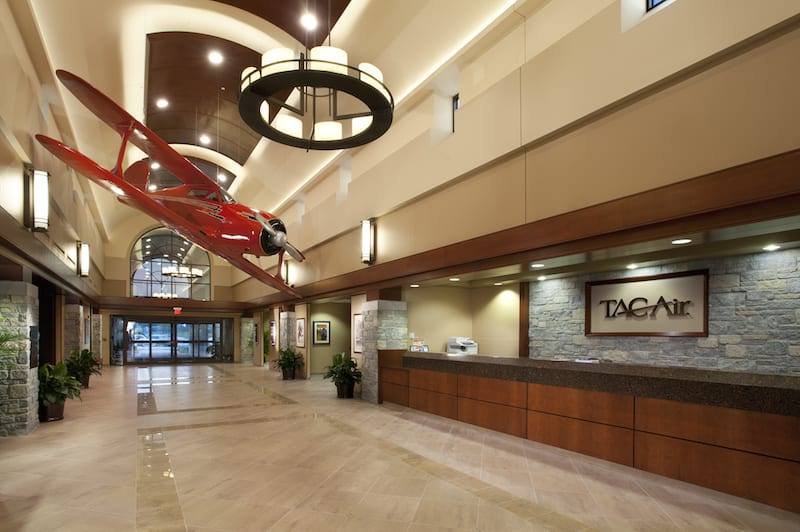 The public space in the terminal is also quite remarkable with an art gallery featuring works by local artisans.
After you tie-down, visit the nearby Aviation Museum of Kentucky. Within walking distance, the museum contains 20,000 square feet of restored aircraft and memorabilia along with airworthy, flyable aircraft.
The facility also houses a fully equipped shop for aviation restoration projects, a library/archive, and a gift shop.
Exhibits range from the Sellers Quadruplane, a replica of the first aircraft that was designed, built and flew in Kentucky only five years after the Wright brothers' historic flight, to a Lockheed Electra 12, owned by an Australian businessman who converted it into a spy plane.
There's also a Blue Angels A-4 Skyhawk, Crosley Moonbeam, and T-38 Talon.
Horse Capital of the World
A trip to Lexington isn't complete unless you immerse yourself in local horse culture. Home to more than 450 horse farms, Lexington is widely known as the "Horse Capital of the World."
It is where the 1,200-acre Kentucky Horse Park is located, the only park in the world focusing solely on man's relationship with equine. And within the park is the world-renowned International Museum of the Horse, an affiliate Smithsonian Institution that traces the history of the horse.
If you crave more, sign-up for a Horse Farm Tour where you can meet some of the world's greatest champions on their own beautifully manicured turf.
Birthplace of Bourbon
As the birthplace of bourbon whiskey, one would naturally expect that Lexington is home to some of the world's greatest bourbon. Celebrate the living history of Kentucky bourbon at Buffalo Trace Distillery, a working distillery that's been in operation more than 200 years where the flagship bourbon, Buffalo Trace Kentucky Straight Bourbon Whiskey, is crafted.
Next head to Alltech Town Branch Distillery, where you get first-hand experience of how beers and spirits are produced. The $9.2 million distillery is the first to be built in Lexington in nearly 100 years. Be sure to sample its beer and bourbon products — the only place you can do this on the Kentucky Bourbon Trail. Also try the bourbon-infused coffee liqueur.
Historic Homes
Take time to visit the Mary Todd Lincoln House in downtown Lexington. The two-story brick, late Georgian house was built in 1803-1806 and served as the girlhood home of the future first lady. Abraham Lincoln visited the home with his wife in the fall of 1847.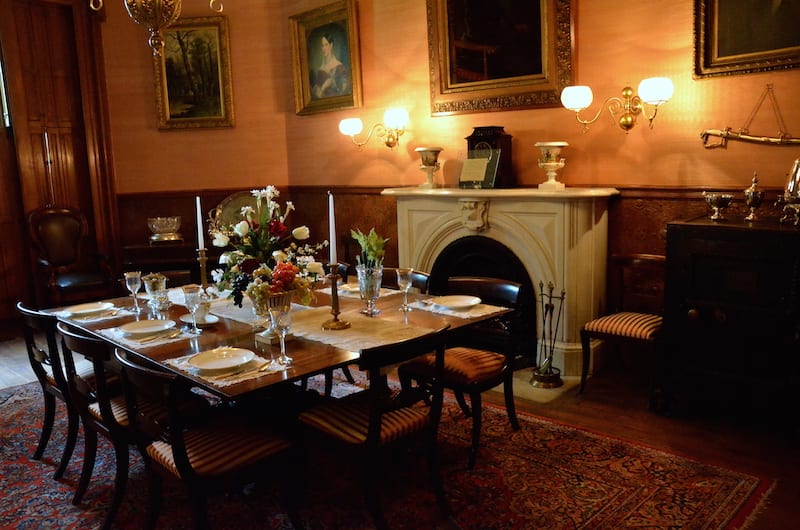 Ashland, the Henry Clay estate, is equally remarkable as a National Historic Landmark and 18-room mansion containing many historical artifacts. It was the home of famous statesman and orator Henry Clay, a giant of a figure who greatly influenced the political views of a young Abraham Lincoln.
Southern Hospitality at its best
Of course you'll want to stay at a place historically unique to Lexington, one that oozes Southern hospitality. That place is the Gratz Park Inn, located on a site first settled in 1781. Here you'll sleep on a Tempur-Pedic mattress while experiencing the best in Southern hospitality. (They even have certified Southern Hospitality Ambassadors at the front desk.)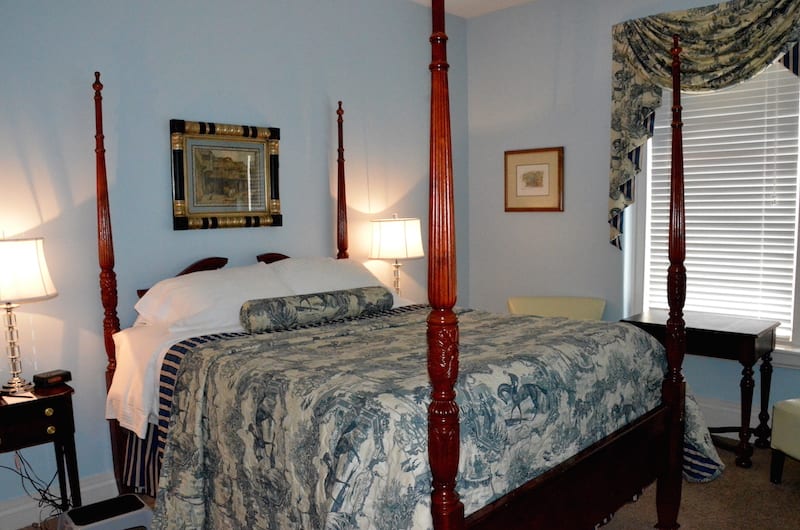 The only small boutique hotel located in Lexington's Historic District, the hotel is within easy walking distance of many of Lexington's great restaurants, pubs, and local attractions.
Cuisine that goes way beyond grits
Plan on sampling the numerous culinary delights of Lexington. For breakfast, stop at Shakespeare & Co. for comfort food and European favorites. Doodles is another great place for breakfast and lunch, offering "comfort food with a conscience," while serving local organic whenever possible. Be sure to try the mouth-watering beignets.
At lunch try County Club Restaurant for flavor traditions that include the best smoked meats on hardwood at low temperatures.
Located in the city's oldest surviving post office building, The Village Idiot is a great choice for pub food at a new level of sophistication. Using locally sourced foods for an inventive menu, it is Lexington's first gastropub.
Dudley's on Short is a two-story restaurant serving creative American cuisine with an extensive wine list. It has quite a local following because of superb quality and commitment to local purveyors.
For the ultimate in fine dining and white table cloth sophistication, make reservations at the Distilled at Gratz Park Inn. Chef Mark Wombles and his culinary team specialize in farm-to-table southern cuisine. It also has an exceptional wine, bourbon, and whiskey selection.