By JULIE DeSTEFANO
Because of the kindness of a complete stranger, a Champ sits at the ready in a hangar a few miles away, just waiting for me to take her up for a flight.
That kindness is the gift of organ donation, which came to me at a time in my life where I doubted that I would ever see the earth from a small airplane, much less as the pilot.
I hope that in telling you my story, you will consider becoming an organ tissue and eye donor — if you have not done so already.
I suffer from an autoimmune disorder called Budd-Chiari syndrome. There is no cure for this condition, however it can be controlled with blood-thinning medication. This disease creates blood clots, normally in the veins of the liver. It is difficult to detect the clots and, as in my situation, by the time the clots were discovered, substantial and irreversible liver damage had already taken place.
I was diagnosed in 1994 at the age of 12. Without a new liver I would have fallen victim to the disease and not survived. However, a liver came just in time, on April 16, 1995. With youth on my side, my health bloomed and I ran like the wind in the direction of my teenage years.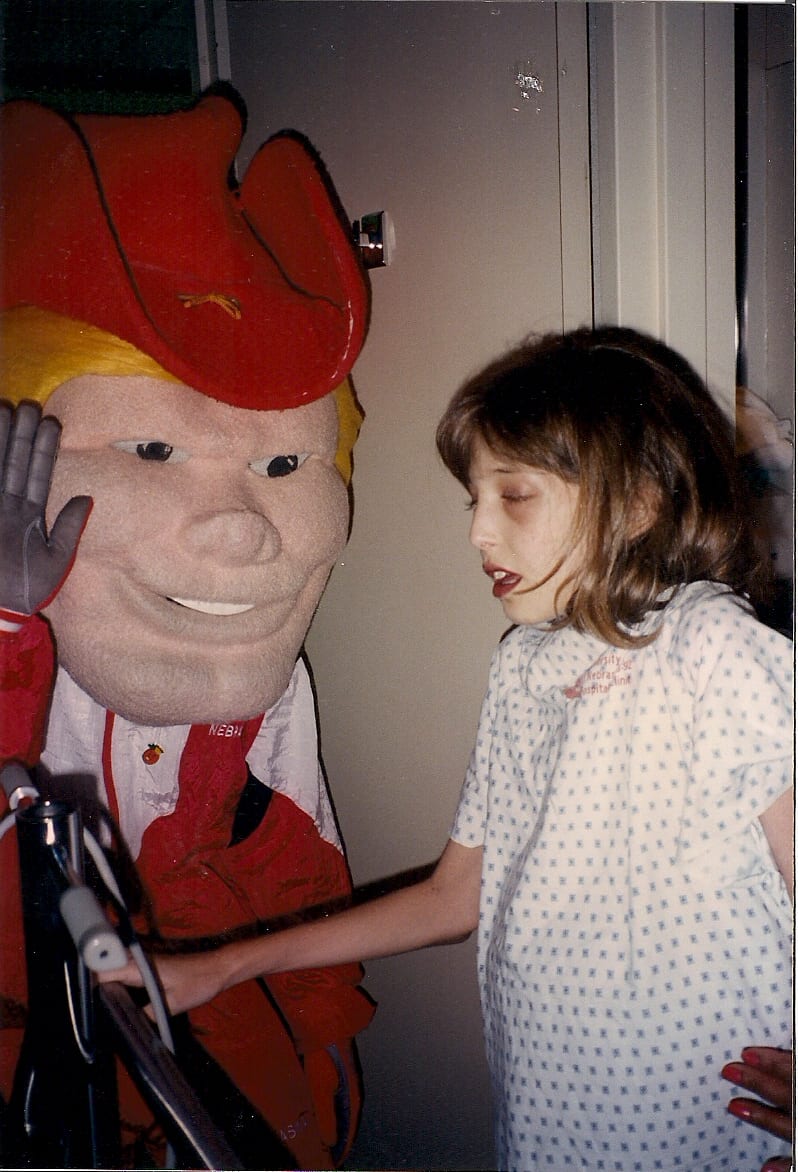 My father has been a pilot since 1962 and introduced aviation into my life at a young age. He told me about the help wanted sign on the door of the local FBO, and at age 16 I began working at the airport after school and on the weekends.
The first flight in a Christen Eagle struck the match. I pursued the process of securing a special issuance flight medical, necessitated because I take Coumadin, a blood thinner. Shortly after I received my pilot certificate.
My teens and twenties were extraordinary. I owe it all to a team of doctors and nurses, my family, and one heroic young man, who in losing his own life gave me the rest of mine. For 16 years, I enjoyed a very high quality of life.
Then, without warning, in March 2011, a series of clots were discovered in my liver. I underwent an angioplasty-like procedure to clear the blockages. A liver biopsy revealed that it was too late: The Budd-Chiari had trashed my beloved donated liver. All of this was despite a faithful regiment of Coumadin and regular lab work to monitor conditions.
I was going to need another transplant. Though I could see and feel that I was in liver failure, I was both hesitant and heartbroken.
Statistically, I was aware that there aren't enough organs to meet demand. About 20 people lose their fight each day as they wait for their call. I underwent the daunting week-long evaluation process and my name became one among thousands on the national waiting list.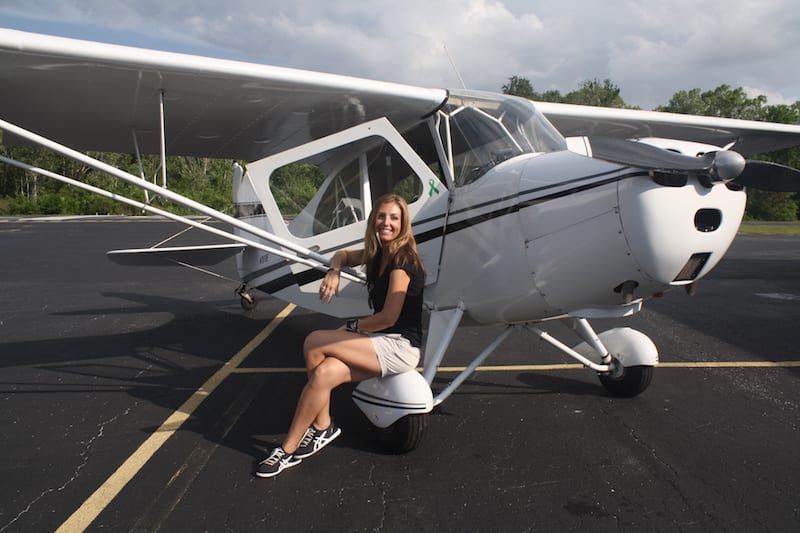 Waking me from sleep, the call came on Aug. 5, 2011. I was stunned. The last thing I remember is chatting with the anesthesiologist about the Reno Air Races. It went dark for nine hours and I woke up on the other side of the bridge.
Recovery was challenging, but I was able to look forward to things again. Around six months post-op, I submitted the paperwork necessary to reinstate my special issuance medical.
After a short waiting period, medical in hand, I took my first lesson in a Cessna 140. Five hours later I was signed off to fly tailwheel, and shortly after added my seaplane rating.
Stick and rudder, "grassroots" flying inspired and delighted me and once again I found joy in flying.
About one year after my second transplant, I was back working full-time in avionics sales. In June 2013, another Aeronca Champ by the name of Daisy joined the family.
Living is a privilege. When challenged by the weapon of illness, things you took for granted — even complained about (I don't want to go to work today!) — become the things you miss the most. It is tremendously humbling to have received the gift of life not just once, but twice.
The national waiting list swells with an alarming 123,000 people, who are presently waiting for organ transplants. Thousands more are in need of tissue and cornea transplants to restore their mobility and sight.
We honor life by living and others by giving. A piece of someone lives on inside of me as Daisy and I go on to take our place in the sky once again.
Registering is as easy as following this link: Donatelife.net.