SANTA CLARA, Calif. – The Civil Air Patrol's California Wing have been tasked to help ensure the safety and security of the airspace around Super Bowl 50, slated for Feb. 7.
To help train Air Force fighter aircrews and maintain their proficiency, Civil Air Patrol will fly its Cessna airplanes into "restricted airspace" to simulate a trespassing aircraft while Air Force jet crews practice intercept techniques. The Air Force pilots fly alongside the CAP plane, make radio contact and guide it out of the restricted airspace.
The training began this week and will continue on Feb. 3 in Oakland.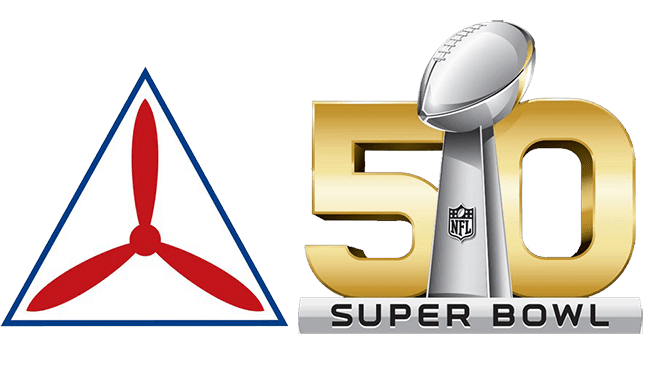 Since the terroristic attacks of Sept. 11, 2001, the FAA routinely implements Temporary Flight Restrictions (TFR) around major events like the Super Bowl. Airspace around the venue is restricted from all general aviation traffic for a specified radius to ensure no aircraft enter. The TFR is enforced by the U.S. Air Force, which has fighter aircraft patrolling the area during the time of the restriction.
Two Cessna 182s from the California Wing will perform these missions when they fly as intercept targets for fighters from the California Air National Guard. CAP's "low and slow" planes are considered ideal intercept targets for these exercises, CAP officials noted. A third CAP Cessna will fly "high bird," handling communications from participants on the ground and other aircraft.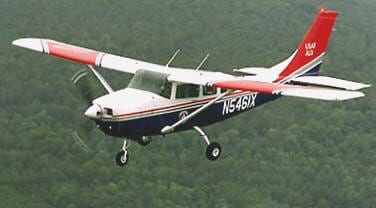 These missions mark CAP's 15th year as a participant in North American Aerospace Defense Command (NORAD) air-defense exercises designed to protect the Super Bowl's airspace. CAP is involved in similar exercises around the U.S. throughout the year to test airspace security.
The exercises, known as Falcon Virgo, are carried out as part of Operation Noble Eagle, launched by 1st Air Force/Continental U.S. NORAD Region (CONR) after the 2001 terrorist attacks. Along with CONR's Western Air Defense Sector and CAP, the exercises are conducted in coordination with the FAA and Customs and Border Protection.
"Civil Air Patrol is proud to again partner with the U.S. Air Force on this vital homeland security exercise. The opportunity to ensure safe skies around Levi's Stadium is a mission CAP takes very seriously," said CAP National Commander Maj. Gen. Joe Vazquez. "Our aircrews are trained to simulate either threat or duress flights that inadvertently or purposely enter into restricted airspace. The Air Force depends on CAP to ensure its readiness in guarding America's airspace."
"TFRs are a normal part of general aviation flying, and at any given time there can be 30 to 40 TFRs in various areas around the country," said California Wing Commander Col. Alan Ferguson, "including whenever the president of the United States flies in Air Force One."
CAP is also responsible for raising general aviation community awareness of TFRs. Aircrews from throughout the California Wing will fly to numerous airports to inform pilots about the TFRs and the penalties for violation, CAP officials noted.