PUYALLUP, Wash. — Over three decades strong, the 2016 Northwest Aviation Conference and Trade Show is slated for Feb. 20-21.
Each year more than 12,000 aviation enthusiasts and their families flock to the Washington State Fairgrounds to experience everything aviation in the Northwest.
Know a student considering an aviation career? Or someone transitioning to a civilian aviation career? Want to network with airline HR teams? Career participants are invited to arrive a day early to attend the Fourth Annual NW Aviation Career Forum on Friday, Feb. 19.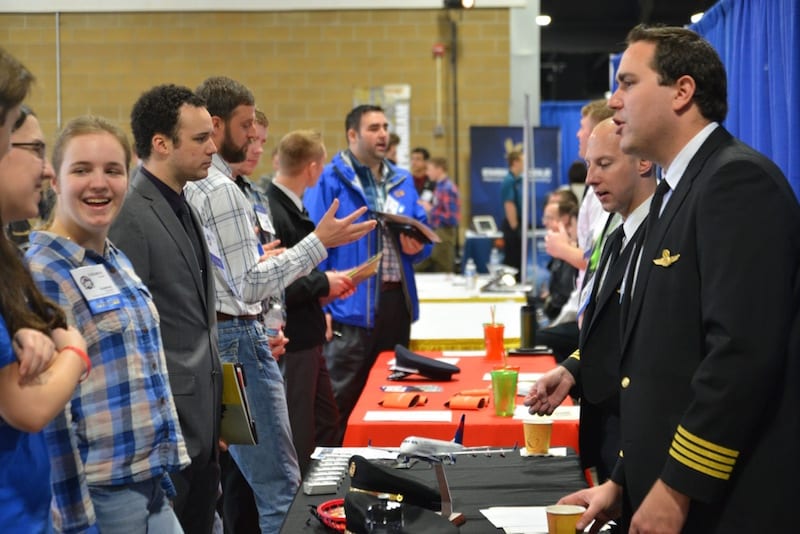 The event allows participants to follow tracks based upon their interest in aviation. Students from local schools and colleges benefit from presentations on education and financing options, as well as panels featuring candid discussions with aviation professionals. The military track has proved to be a valuable resource for local transitioning aviators.
"In 2015 we had over 500 attendees," said Rachel Hansen, event organizer. "There were 97 high school students with their classes or parents, 75 mechanics, and the rest were from the military and current or prospective airline pilots. We are expecting even more in 2016."
The airline track has gained popularity with support from Alaska Airlines.
"We love this event," remarked John Hornibrook, chief pilot with Alaska. "You can count on us 100% in 2016."
This year registered attendees meeting one-on-one with various airlines will be able to receive text messages when their turn is available so individuals can participate in forums rather than hold their place in line.

The forum sessions run from 8 a.m. to 3 p.m. in the Showplex and feature more than 40 information tables from exhibitors. This event is only open to pre-registered attendees. You can register online. Cost is $35 and includes a buffet lunch as well as admission to the NW Aviation Conference Saturday and Sunday.
More than 75 hours of seminars are scheduled over the weekend. Safety seminars will cover many facets of the industry including helicopters, seaplanes, mountain and canyon flying, weather training, and navigation software, as well as presentations from the FAA and the Aircraft Owners and Pilots Association Air Safety Foundation.
An event highlight is the return of Lori MacNichol, who will conduct an advanced installment of her much anticipated Mountain and Canyon Flying Workshop. Part II builds upon skills introduced in the 2015 workshop.
National industry and government experts will be presenting at the FAA approved maintenance seminars over the weekend. Mechanics can earn credits toward renewal of their certificates.
After eight hours of training, mechanics will be issued a certificate that they can use to meet FAA requirements, as well as show to your insurance carrier when you apply for or renew your aircraft insurance.
The 122,000-square-footage exhibit area will include 16 rows of booths featuring everything aviation.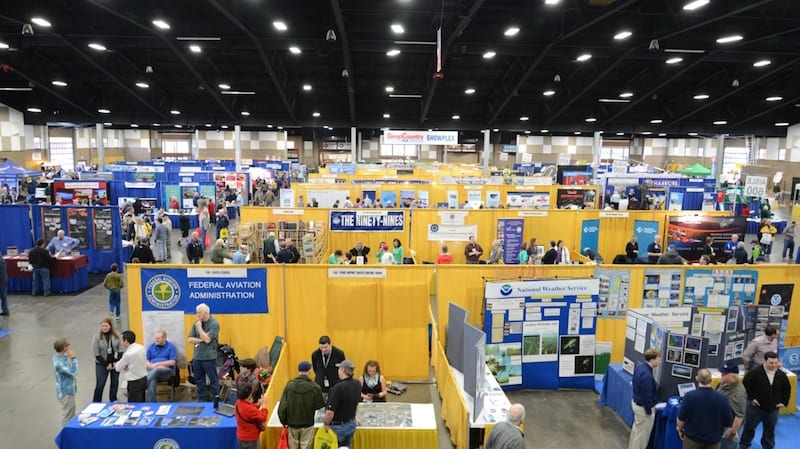 The conference also will host museum and aircraft displays, a hands-on Kids Flight Zone hosted by volunteers at Pearson Field Education Center, as well as a maintenance competition coordinated by area colleges and technical schools.
The Northwest Aviation Conference & Trade Show is hosted by the Washington Aviation Association, a non-profit organization dedicated to the promotion and protection of aviation businesses in the Northwest.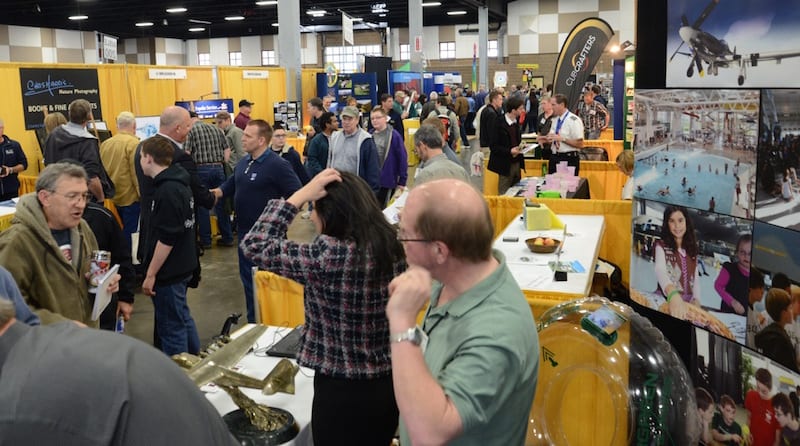 The 33rd Annual Northwest Aviation Conference & Trade Show will be held Feb. 20-21 in the Showplex exhibit hall at the Blue Gate of the Western Washington Fairgrounds in Puyallup. Hours are 9 a.m. to 5:30 p.m. on Saturday and 10 a.m. to 4 p.m. Sunday. Admission is $5. Kids 17 and under are welcome to attend at no charge. Parking is free in the Blue Lot.
Fly-in attendees can land at the Pierce County Airport (KPLU) with free shuttles to the event courtesy of Spencer Aircraft.