Snap-on Industrial's ControlTech (CTECH) Steel Industrial Electronic Torque Wrench now comes with interchangeable ISO/IZO wrench head models, giving the tool added flexibility.
The two interchangeable wrench head models, insert ring and open ended, are ideal for use in minimal clearance areas, according to company officials.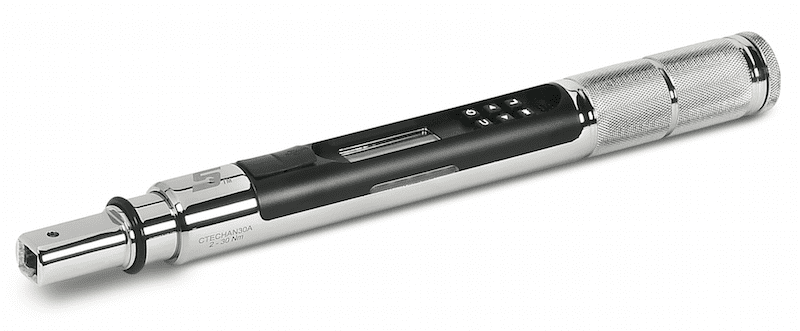 Performance features include:
Fully programmable with data download capabilities;
Sequence programming and job mode functionality;
Built-in indicator alerts user when calibration is due;
Multi-sensory indicator lights (LCD, LED, audible and vibratory); and,
Control torque accuracy to +/- 2% clockwise, +/- 3% counterclockwise.