The Commemorative Air Force (CAF) Red Tail Squadron, America's tribute to the Tuskegee Airmen, confirms that Wednesday morning, Feb. 3, the P-51C Mustang "Tuskegee Airmen" was involved in a gear-up landing at Dallas Executive Airport (DEA).
The aircraft was landing back at DEA, the national headquarters of the CAF, for a special event in honor of Black History Month in the Dallas area.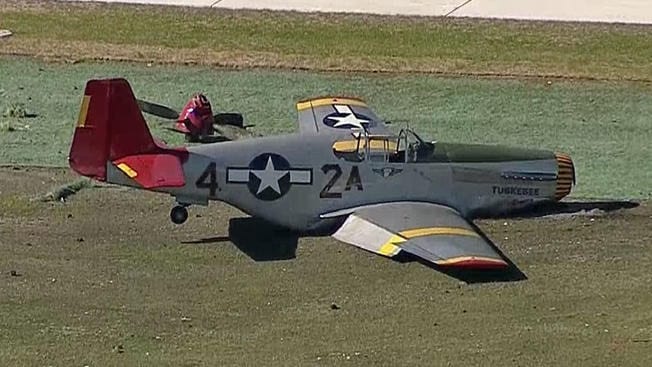 Piloting the aircraft was CAF Red Tail Squadron Leader Bill Shepard. He sustained no injuries as a result of the gear-up landing. No injuries were reported on the ground. Dallas-area first responders were on the scene.
"The aircraft sustained substantial damage, but we will start the restoration process shortly," said Stephan C. Brown, president and CEO of the CAF. "As with the Tuskegee Airmen she honors, this airplane will 'Rise Above' to 'Triumph Over Adversity' and fly again. We appreciate the many messages of concern received today."
Special events for Black History Month will continue as scheduled, he added.
The CAF Red Tail Squadron is a volunteer-driven non-profit organization dedicated to educating audiences across the country about the history and legacy of the Tuskegee Airmen, America's first black military pilots and their support personnel.
RISE ABOVE Red Tail, the three-fold outreach program, includes a fully restored World War II-era P-51C Mustang, the signature aircraft of the Tuskegee Airmen; the RISE ABOVE Traveling Exhibit, a mobile theater featuring the original panoramic film "Rise Above"; and resource materials for teachers and youth leaders.