Electronic devices surround us. Personally, I think they are descendants of bunnies. They seem to multiply just as fast.
And with that rapidly growing population of electronics comes a voracious appetite for power. Power is easy to come by if you are at your home or office. But what if you're on a cross-country (aerial or ground-bound)? What if you've gone camping or are otherwise off the grid?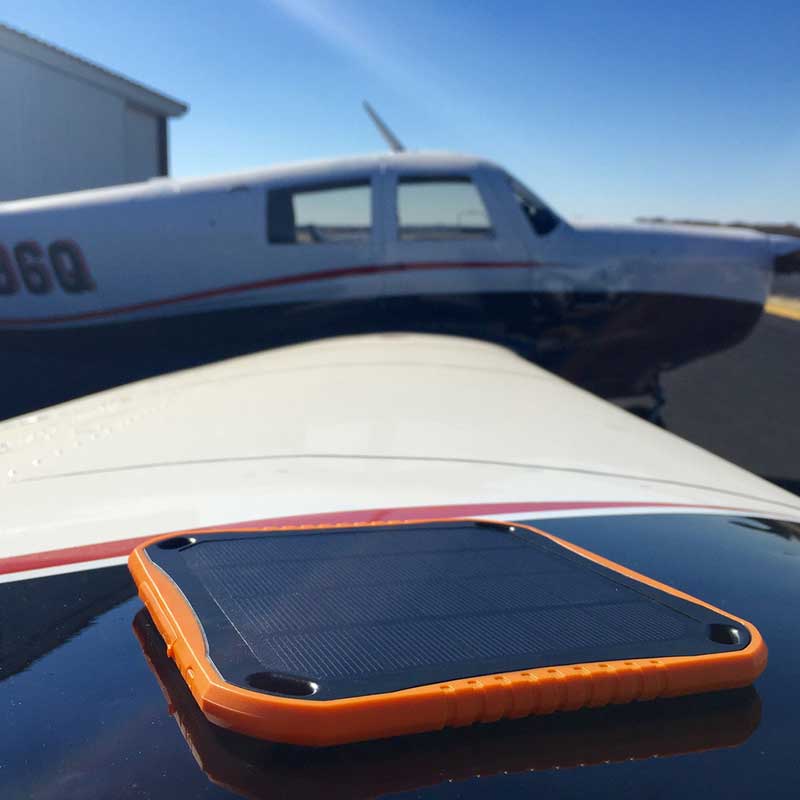 The SQ1 from Flybox Gadgets might be just what you need. The unit, states the FlyboxGadgets.com website, is waterproof, rustproof, shockproof, flameproof, and slip proof.
I'd add a few non-"proof" descriptions: Attractive, handy and useful.
The internal billet aluminum frame is wrapped with an orange colored molding that keeps everything together, yet allows easy access to two USB output ports and a single micro-USB charging port.
At just 6.29 inches square and .38 inches thick, the SQ1 won't take up much room. In fact, easily stick it to the windshield — via four included suction cups — so it can charge while flying and you won't even have to pack it.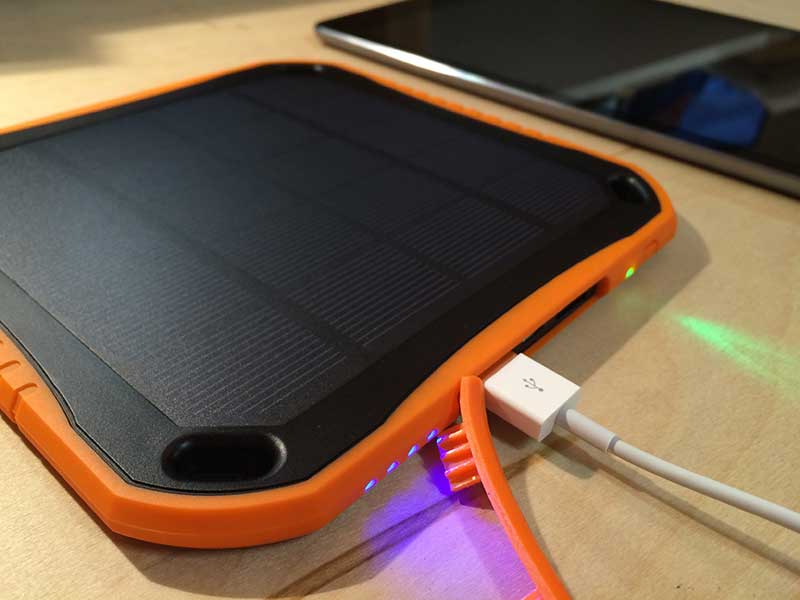 The SQ1 also includes two LED light bars on the non-solar side. A nice touch that'll light up your tent, the plane or a card game under the stars. I plugged in my iPhone and it charged from 48% to 91% in about 40 minutes.
I called Flybox Gadgets' Heston Williams to talk about the SQ1.
"It solves a lot of problems," Heston started. "I didn't come up with the original design, but added a few features I thought would make it better."
Such as? "Waterproofing and a better solar panel. Solar panels come in many flavors from cheap and crappy to expensive and hugely capable. We found a nice middle ground for the SQ1."
The SQ1 is available from the Flybox Gadgets website for $65.