There is little doubt headset technology has made flying much more comfortable. But compare the noise level in the cockpit of a late-model four-place airplane to that of new four-place car and the difference is dramatic. Headsets do help, but…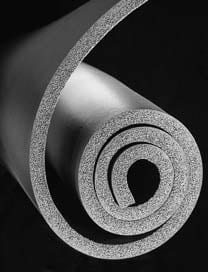 Bill Nash, CEO of Super Soundproofing, sent me a helpful link to his Soundproofing Aircraft Cabin Booklet. True, Bill sells soundproofing material, but for anyone in the process of building or repairing or annually maintaining an airplane, his booklet is worthy of a read.
For example:
"Each aircraft has its 'hot spots.' That's certain areas where noise is the loudest. A good soundproofing job would concentrate on these places that are the noisiest by placing more material there. However, in general, the places in a light plane that admit sound most readily are the firewall, cowl forward of the windshield/instrument panel, kickpanels, sidewalls of the cabin, roof and wing-roots. But the honor of the most noisy goes to the windows! When replacing windows, use the thickest material you can."
Give the booklet a read and see if you can quiet down your cabin.