Garmin has entered into an agreement to acquire substantially all of the assets of DeLorme, a privately-held company that designs and markets consumer-based satellite tracking devices with two-way communication and navigational capabilities, including the inReach, used by many pilots.
The acquisition is expected to be complete within 30 to 60 days.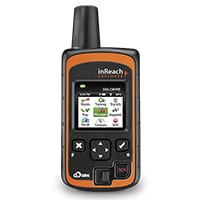 One of the most compelling products in the DeLorme portfolio is its inReach series of two-way satellite communication devices, according to Garmin officials. These GPS-enabled devices allow the user to send and receive satellite text messages or trigger an SOS for emergency help, anywhere in the world.
DeLorme also has an extensive library of digital cartography and enterprise GIS software, as well as traditional mapping, Garmin officials added.
Garmin will retain most of the associates of DeLorme and will continue operations at its existing location in Yarmouth, Maine, following the completion of the acquisition, company officials noted.
The Yarmouth facility will operate primarily as a research and development facility and will continue to develop two-way satellite communication devices and technologies.