ASA's new Combined Commercial and Flight Instructor Syllabus is now available as a free download.
The syllabus covers all necessary flight proficiency skills a pilot needs to meet the requirements for an initial commercial pilot certificate and an initial flight instructor certificate, with an airplane category and single-engine land class rating.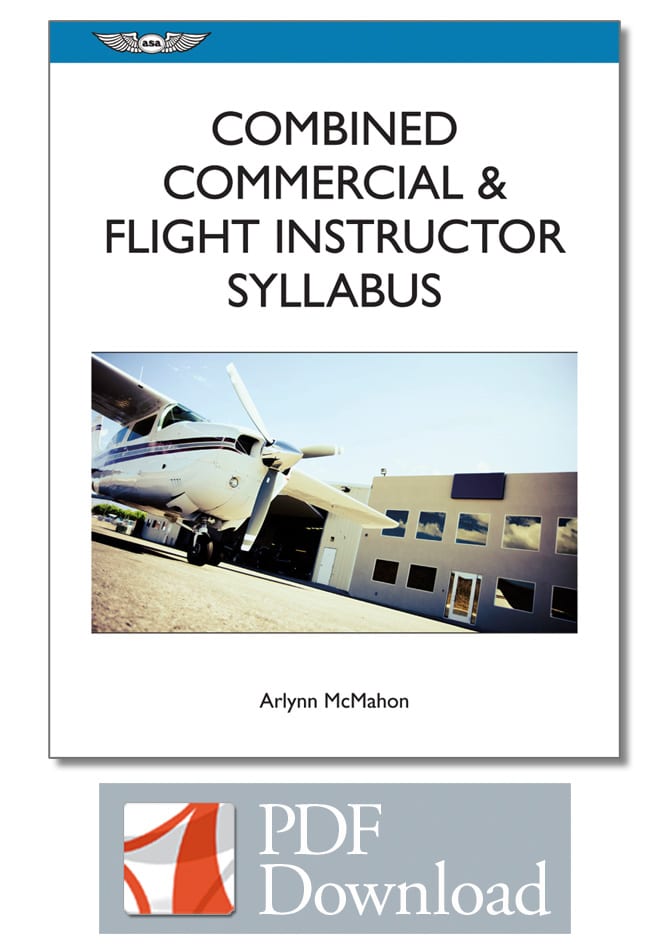 Author Arlynn McMahon developed this combined program, which eliminates the overload of facing two separate, exhaustive training programs resulting in a more efficient use of time, energy, and money.
For an industry coping with yet another shortage of flight instructors, this combined approach is a fast-track for pilots who would love the opportunity to share their passion and experience with others, ASA officials note.