A proposal to privatize the FAA's Air Traffic Control services is being met with strong opposition by general aviation advocacy groups.
The proposal, part of the Aviation Innovation, Reform and Reauthorization Act (H.R. 4441) was
approved Feb. 11 by the House Transportation and Infrastructure Committee on a vote of 32 to 26. Besides reauthorizing the FAA — which not only provides funding for the agency, but also lays out Congressional mandates — the proposed bill has a number of reforms, including some long-anticipated by GA, such as third-class medical reform and changes to the certification process.
But it also contains user fees for the commercial segments of GA, as well as the proposal to create a federally chartered air traffic control corporation that would be governed by a board of representatives from the aviation industry, with airline interests making up the majority.
And that's what makes GA advocates nervous. They worry that this will ultimately result in restricted access to the skies for private pilots.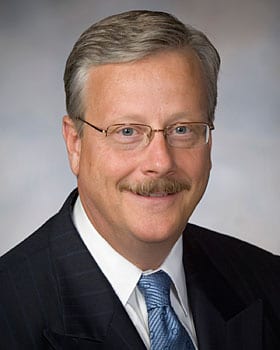 "ATC privatization is simply a bad idea on many levels — it will not solve the FAA's funding dilemma and will create a substantial number of new problems and challenges that would cripple general aviation," said Jack J. Pelton, CEO and chairman of the Experimental Aircraft Association (EAA). "Although the bill contains some items that would be beneficial to grassroots aviators, those benefits are overwhelmed by the ominous consequences of a corporatized ATC system without direct federal authority and oversight. Such an ATC privatization plan is simply not acceptable as a part of any FAA reauthorization, especially when there are simple, common-sense ways to solve FAA's funding issue."
EAA officials proposed a plan that would use current excise taxes to fund more than 90% of the annual FAA budget and air traffic control services. The remaining 10% would come from the general fund "as recognition of the air system's importance to all Americans," they noted.
But Rep. Bill Shuster, chair of the Transportation committee who is spearheading the reform effort, claims "the time for reform is now."
"Unfortunately, FAA has proven it can't modernize the air traffic system," he said. "Delays, cost overruns, and setbacks have been going on for over 30 years.  Another recent report from the Inspector General highlighted more problems with NextGen."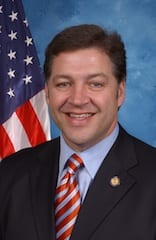 According to the IG, while initial cost estimates for NextGen were about $40 billion, that cost could double or triple, and take a decade or more longer than expected. "So instead of costing $40 billion and hopefully finishing in 2025, realistically we're looking at up to $120 billion, with completion in 2035 or beyond," he noted.
"Without a doubt, Congress and political interference is part of the problem," he continued. "But the basic problem is that the FAA is a huge bureaucracy – it's not a high-tech service provider.
"Congress has tried procurement and personnel reforms at FAA, but the agency has failed to implement them," he continued. "The time for piecemeal reform is over.  Otherwise we're just rearranging the deck chairs on the Titanic."
The proposed corporation, which will be independent of the federal government, "will simply provide a service," Shuster explained.
"The bill doesn't give the airspace to the corporation — that remains in the public trust.  And the FAA remains absolutely responsible for regulating the airspace and aviation safety," he said.
He has the backing of the National Air Traffic Controllers Association, who note that the current system "can't keep up."
"The current aviation system has served us well until recent years," NATCA President Paul Rinaldi testified before the committee. "Unfortunately, we no longer have a stable or predictable funding stream and this uncertainty has caused many serious problems for the system."
He pointed to the problems in 2013 with sequestration, when the FAA scaled down its projects, tried to close air traffic control towers, stopped controller hiring, and went to a "fix-on-fail maintenance philosophy."
"These decisions were all made in order to meet the budget restrictions of sequestration, not for operational reasons or to ensure safety," he said.
On the flip side, officials with the Alliance for Aviation Across America note the proposal could have a "significant impact on rural communities, consumers and citizens across the country."
The proposal raises a lot of questions, which must be answered before Congress makes such a sweeping change to the system, alliance officials note, such as: How could Congress be assured the airlines won't have undue influence? If the airlines are basically governing themselves, what recourses would consumers have for complaints and mistreatment? How would a privatized system protect rural consumers and ensure consumers' access to small and mid-sized airports? How will we guarantee that medical flights on smaller aircraft can get in to an airport near a specialty health care center and ensure that financial interests don't create perverse incentives or prioritize balance sheet concerns that create situations that could endanger Americans in need of emergency medical care? Would local cities and towns be increasingly saddled with the costs of keeping their airports open?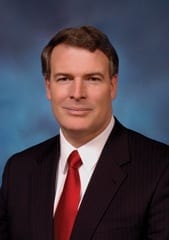 While the questions need to be answered, it's important to note that the process is just beginning, with Pete Bunce, president of the General Aviation Manufacturers Association, saying we're just in the first quarter of the game.
"There are many quarters to play in this game before it gets to the Senate," he noted.
The bill now moves to the full House, where it is expected to come up against strong opposition. No date has been set for consideration by the full House. Meanwhile, the Senate still has offer its own proposals.
Current FAA reauthorization expires March 31, with most Washington watchers saying another short-term extension will be needed before a reauthorization bill is hammered out.