Sam Bousfield, CEO of Samson Motors and designer of the Switchblade flying sports car, recently unveiled the latest advances in the company's multi-year program to establish a viable flying car.
"The idea of landing at an airport, pushing a button to stow wings and tail, and drive to your destination not only brings us new-found freedoms, but by protecting the flying surfaces on the ground, you gain a much more viable mode of transportation," said Bousfield.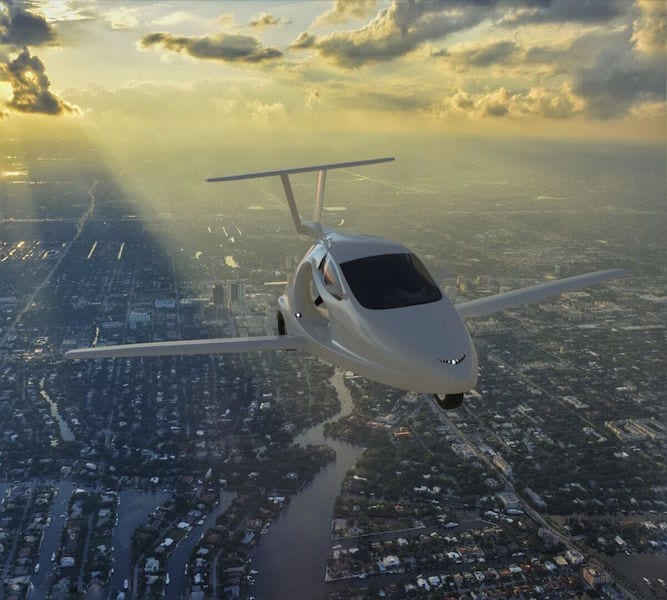 The company recently tested the wing swing mechanism for the Switchblade at its facility in Central Oregon.
"It performed exactly as designed, with correct angles and wing locations at each end of the swing," he said.
The mechanism is composed of two hinged beams, connected to a wing on one end, and the vehicle body on the other. Two sets of beams are used – one for each wing. The two wings are to be pushed out or pulled in by an electric motor underneath the vehicle.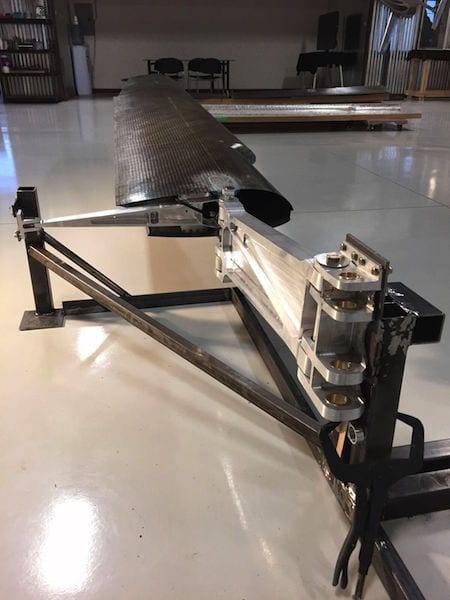 For driving, the wings are stowed in the belly of the vehicle behind protective clam shell doors.
"The unique design of this system allows both wings and beams to swing and fold tightly together for storage, but when extended, the hinged beams take on the exact position and shape needed to give strength for wing support," Bousfield explained.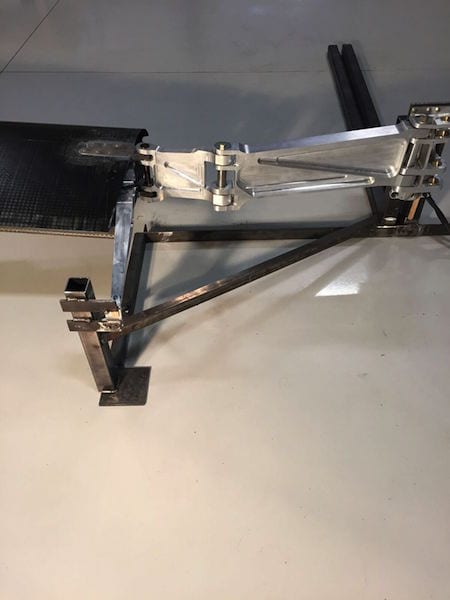 Typically, flying car designs have had the tail or wing — or both — exposed during ground use, or worst yet, left at the airport.
"I think the main reason this idea hasn't taken hold has been that it just isn't comfortable for people to have their life depend on a wing or tail that is left in a parking lot while they eat dinner or lunch," posed Bousfield. "Who knows what could have happened to it by the time you return."
The Switchblade features a ducted fan (similar to a jet engine) for propulsion.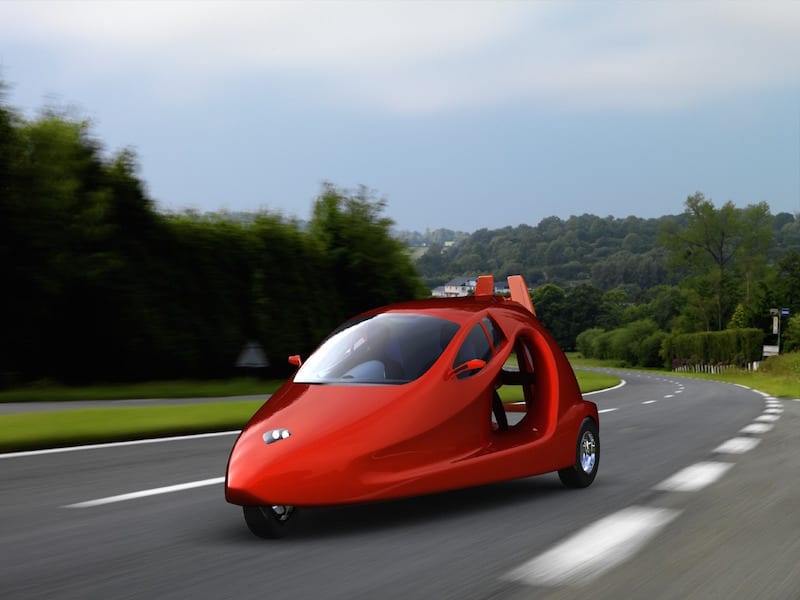 "We designed the Switchblade from the viewpoint of what type of configuration would provide high performance on the ground, as well as high performance in the air," he said.
Bousfield claims to have achieved better acceleration than a V8 powered Jaguar, and to have outperformed every vehicle in the Road & Track standard slalom test (in their wheel base).
"We are longer than a mid-sized car, and the front and rear wheels are far apart to allow the wing to be stowed between them. We also have three wheels, rather than four," he said. "That being said, we still outperformed everything in our wheelbase that has ever been tested by Road & Track. And I'm not a professional race car driver."
Bousfield, an inventor and architect, and his team have been developing his flying car concept for nearly eight years with the help of engineering firm DAR Corp of Lawrence, Kansas, Composite Approach in Bend, Oregon, and the Kirsten wind tunnel at the University of Washington, Seattle.
The last two years were spent in Central Oregon where there is a significant amount of composite aircraft production already ongoing. The flying car uses carbon fiber, which is stronger than steel, yet weighs less than aluminum for a given part. One 10-foot wing of the Switchblade weighs less than 54 pounds before being attached to the wing swing mechanism, and even after the wing swing is included, the total weight is still less than traditional sheet metal aircraft construction, he noted.
"This is one key reason we feel we will succeed, as the current materials technologies have allowed us to make structural parts much lighter than before, so that there is now additional weight available for the systems required in driving mode," he said. "We feel that a new era in transportation is just opening up. It is not just a change, it is a true evolution."