The first Merlin Personal Sport Aircraft (PSA) in the U.S. has taken flight.
"The acceleration and climb rate are exhilarating," said pilot Chip Erwin. "It brings the sport back into sport planes with a power-to-weight ratio about 50% higher than most Light-Sport Aircraft. It will be perfect on our new amphibious floats!"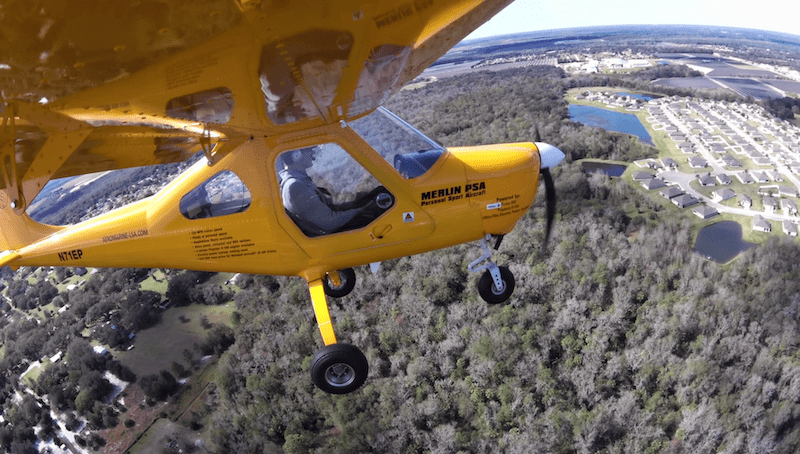 The Merlin PSA is an experimental-amateur-built aircraft that fits inside the LSA category and can be flown under sport pilot rules.
A complete kit, including the builder's assist program, is $34,900. The demo aircraft test flown is equipped with a glass panel EFIS/EMS, GPS, transceiver, an ADS-B out-equipped Mode S transponder, BRS parachute system, electric trim, and the new TruTrack ECO autopilot, all for around $50,000.
"Flight conditions were less than ideal, with gusty winds and choppy turbulence, but the Merlin handles these conditions perfectly," Erwin said. "The pilot sits right on the longitudinal axis and the wing loading is higher than the average LSA, so it is quite comfortable flying all day long. I was seeing cruise speeds over 100 mph and climb rates of 1,400 fpm."
The all-aluminum Merlin PSA is available now as a quick-build E-AB aircraft. The Builders' Center is located at South Lakeland Airport in Florida.