Each month, the FAA receives more than 100 reports from pilots and others who spot what appears to be an unmanned aircraft (UAS) flying close to an airport or a manned airplane. It's become a serious safety concern for the agency, and a potential security issue for the Department of Homeland Security (DHS), according to FAA officials.
In addition to the FAA's ongoing outreach and education efforts, an additional step toward a solution is to detect and identify these "rogue drones" and their operators.
Recently, the FAA partnered with DHS and CACI International to explore how the company's prototype detection technology may help detect UAS — also known as remotely piloted aircraft — in the vicinity of airports. The main goal of the partnership is to explore procedures and processes for deploying and operating detection technologies in and around airports.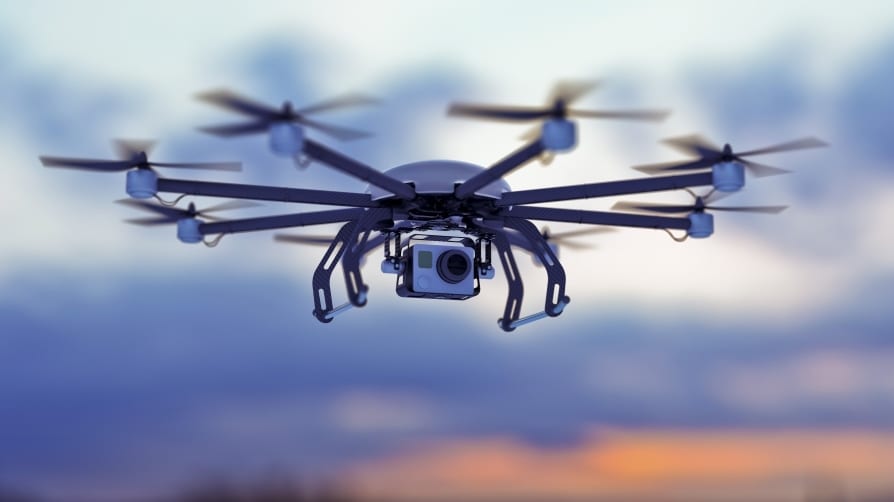 "The explosive growth of the unmanned aircraft industry makes evaluating detection technologies an urgent priority," said Marke "Hoot" Gibson, FAA Senior Advisor on UAS Integration. "This research is totally aimed at keeping our skies safe, which is our number one mission."
CACI's proof-of-concept system employs radio frequency sensors at strategic locations around an airport in high, prominent locations. When the sensors detect frequencies unmanned aircraft typically use, it triangulates the signals and determines the location of both the UAS and the operator.
CACI Chief Operating Officer and President of U.S. Operations John Mengucci said, "The results of testing under our PathFinder agreement with the FAA at Atlantic City International Airport demonstrate that CACI's proprietary system – SkyTracker – performed as designed. SkyTracker successfully identified, detected, and tracked UAS in flight, and precisely located drone ground operators – all without interfering with airport ground operations. We are very proud to partner with the FAA and DHS to help ensure national airspace safety from the escalating UAS threat."
From Jan. 25 to Feb. 2, the CACI system was evaluated at Atlantic City International Airport (ACY), the first UAS detection research in a commercial airport environment. A total of 141 operations were executed over five days – 72 with a UAS on the ground and 69 with different small UAS in flight. In the coming months, engineers from the FAA, DHS, CACI and the University of Maryland (UMD), which also was a partner in the evaluation, will work together to compile the data for a final report by August 2016.
Research on UAS detection systems may go beyond addressing the FAA's concerns with the safety of UAS in the nation's airspace. The effort also may contribute to keeping the skies safe from "bad actors" who want to use unmanned aircraft for malicious purposes, FAA officials noted. To that end, the agency signed a Memorandum of Understanding (MOU) with DHS in December to collaborate on the safe integration of UAS into the U.S. aviation system.