WINGsReality EDU has released the 2016 edition of the FAA's Risk Management Handbook (FAA-H-8083-2 Change 1). This version contains error corrections, revised graphics, and updated performance standards.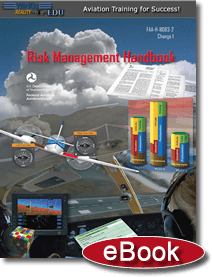 The Risk Management Handbook, in eBook PDF, covers some of the most important information pertinent to pilots at every level, according to company officials.
The original version of the book is one of the references that the Practical Test Standards are based upon for most airman certificates and ratings.
Price: $11.95.