FREDERICK, Md. – On March 10 from 12 to 1 p.m., the Aircraft Owners and Pilots Association (AOPA) will launch the first of a series of quarterly leadership lunches at the AOPA National Aviation Community Center (NACC) at Frederick Municipal Airport.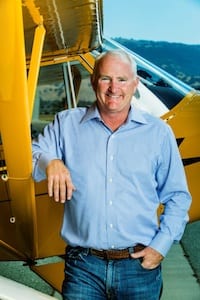 AOPA President Mark Baker will introduce Frederick Mayor Randy McClement, the featured speaker, and the event will serve as an opportunity to meet and hear from area leaders in government, business, and not-for-profit organizations.
Future Leadership Lunches will be held June 9, Sept. 8, and Dec. 8 at AOPA's NACC.
RSVP at AOPA.org/leadership. The cost of admission and lunch is $10.