Cascade Warbirds, an organization with the mission to encourage the flying, preservation, and display of Warbird aircraft, to honor veterans, and to engage in aviation education, will host guest speaker Christina Olds at its March meeting this Saturday, March 12.
Olds, daughter of Brigadier General Robin Olds, will bring to life the career of her father and display some of his original drawings. She will also have available her book about her father's life, personalized and autographed for $20.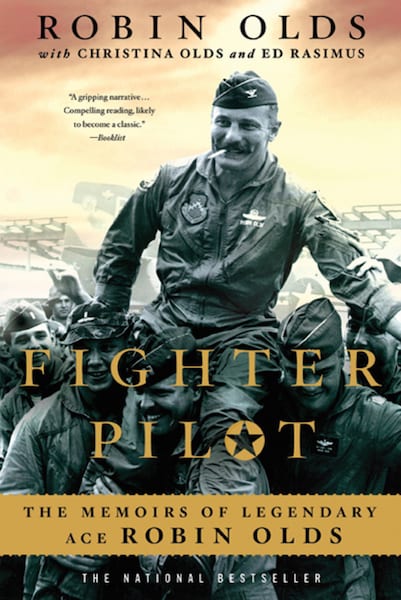 The summary of her book, "Fighter Pilot: The Memoirs of Legendary Ace Robin Olds," notes that Olds was many things to many people.
To his West Point football coach he was an All American destined for the National College Football Hall of Fame.
To his P-38 and P-51 wartime squadrons in World War II he was the fighter pilot who made double ace and became their commander in nine short months.
For the pioneers of the jet age, he was the wingman on the first jet demo team, a racer in the Thompson Trophy race, and the only U.S. exchange officer to command an RAF squadron.
In the tabloid press he was the dashing flying hero who married the glamorous movie star.
For the current crop of fighter pilots he is best known as the leader of the F-4 Wolfpack battling over North Vietnam.
For cadets at the Air Force Academy he was a role model and mentor.
Cascade Warbirds Squadron Commander Ron Morrell met Christina Olds at a recent aviation convention and arranged for her to come to Seattle for this weekend's meeting.
"Her presentation of her father's life and career with personal details and anecdotes is something every person with military experience or interest in history will find to be amazing," he said. "This is a unique opportunity for our entire community."
The Cascade Warbirds meeting will be the Museum of Flight, Boeing Field, Seattle, North View Lounge. It will begin at 10 a.m.