By Carmine Margo Mowbray, Recreational Aviation Foundation
Have you ever wanted a little island paradise all to yourself?
That is very possible now, thanks to a group of hardworking pilot volunteers who partnered with the Recreational Aviation Foundation (RAF) to reclaim the North Fox Island airstrip from years of neglect.
Just 23 nm north of Charlevoix, Michigan (KCVX), this 820-acre gem lies in the clear blue Great Lakes waters.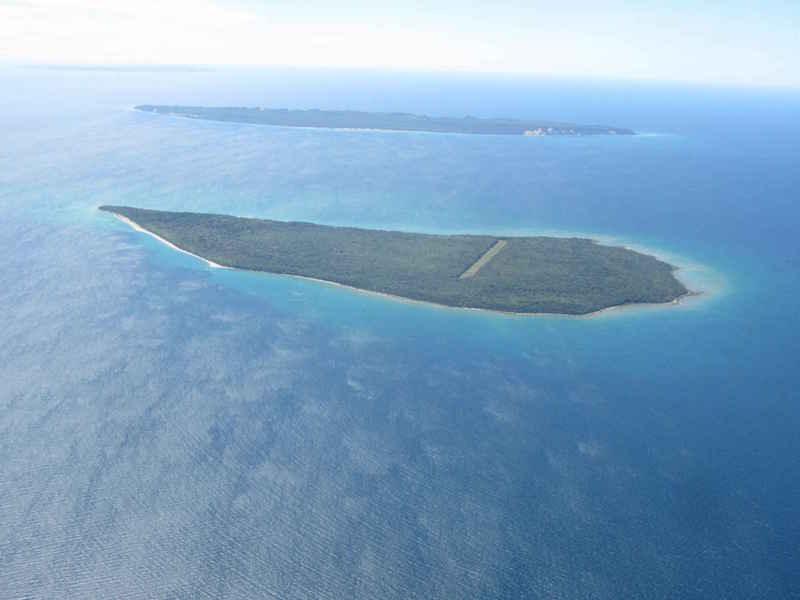 Accessible easily by air now, a meadow-like airfield stretches 3,000 feet between the trees. It offers trails to Great Lakes sandy beaches.
It's now open for public recreational use, and its identifier, 6Y3 will start appearing on charts and apps — tangible evidence of the Recreational Aviation Foundation mission to preserve, maintain, and create airstrips for recreational access.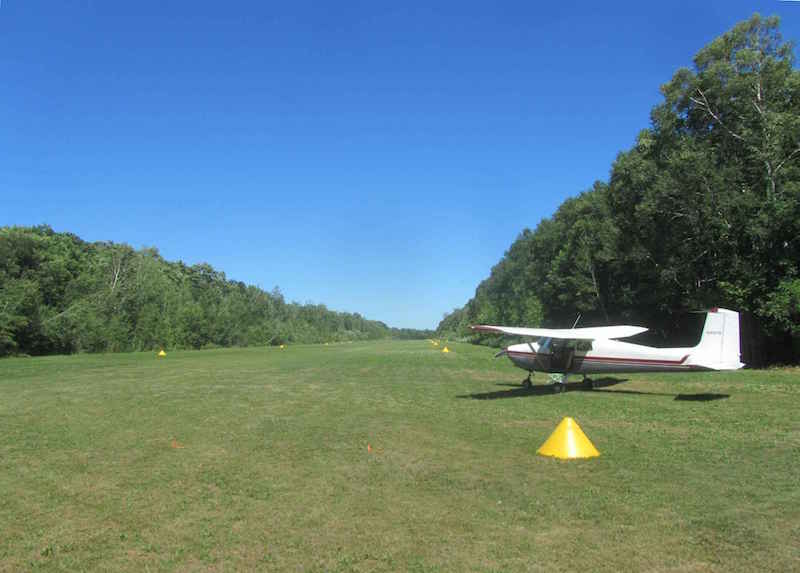 The State of Michigan purchased the island in 2000 from real estate investor David V. Johnson, who had owned it since 1994. Years passed while frustrated pilots saw the lovely turf airstrip become overgrown and trees encroach on the runway and trails.
Pilots stepped up, offering to provide preservation maintenance. Understandably, the State Department of Natural Resources needed some sort of agreement, preferably a lease, before allowing citizen volunteers to take on maintenance. Their fear was that volunteer enthusiasm would wane, allowing the facility to become hazardous, leaving the state with the liability.
The RAF mission resonated as relentlessly as the breakers on the shore of Lake Michigan with RAF Michigan Liaison Brad Frederick. He and some dedicated local pilots gained valuable assistance from the Michigan Department of Aeronautics, and began negotiations with the State of Michigan.
To demonstrate their dedication to providing on-the-ground maintenance, the group organized an airlift of mowing equipment and tools. Beginning with a homeowner's tractor-mower, they began to reclaim the field.
"Restoration of the airfield, cones, windsock, hauling and use of mowing equipment have all been done by a group of tireless volunteers," Frederick said.
Volunteers will be tapped to assist with ongoing maintenance, another successful model the RAF employs to keep backcountry airstrips safe and desirable at minimal expense to public entities.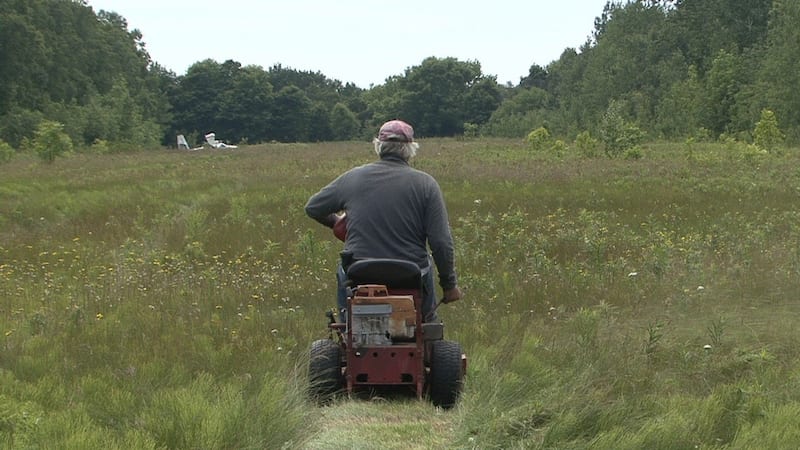 By mid 2015, a lease was executed, the three-letter identifier (6Y3) was issued, and the group proudly announced that North Fox Island was open for public recreational use.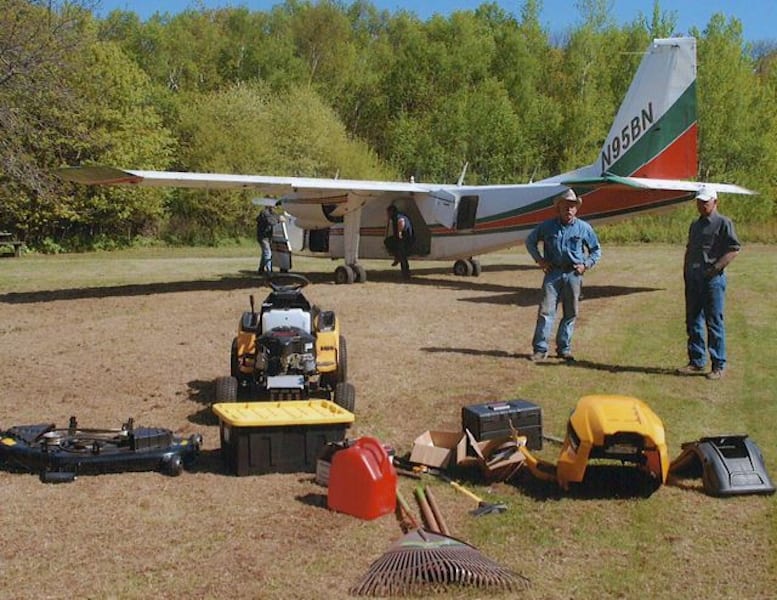 Anyone curious about the history of North Fox Island will no doubt uncover its sordid history, so in full disclosure, yes, prior to Mr. Johnson's purchase, it had been the location of a disreputable fly-in boys retreat. Cases of abuse were reported and prosecuted.
Most evidence of that tawdry enterprise was removed after its collapse. What remains is a pristine place surrounded by great beaches from which to view beautiful sunrises and sunsets, enjoy plants and flowers seldom seen anywhere else, and maybe cast for some small-mouth bass.
Frederick reports that within two months of the reopening, 35 planes had visited. He asks, "Let us all use North Fox Island with the greatest respect that it deserves and transform its dark times to wonderful, memorable adventures for all future visitors."
Tall trees hide aircraft movement from view, so announce your intentions on the North Fox CTAF at 122.9.
"This is a wilderness area with an emphasis on primitive," Frederick emphasizes. "What you take in you must take out."
He also ticks off sensible safety recommendations when flying over open water.
"Take life jackets and/or a life raft and a satellite phone if you have one," he advises. "Cell phones don't work on the island. Let someone know when you go and when you expect to return. Weather can be wicked — check before departing and for your return."
Beaver Island (SJX) is a public airport, with AWOS at 118.075; Charlevoix (CVX) AWOS is 120.00. The RAF website contains more North Fox Island safety information.
"The template has been forged with the North Fox Island project," Frederick said.
He's now turning his attention to Two Hearted airstrip in the eastern Upper Peninsula.
Not the first state-owned success
Anyone familiar with the RAF and its past accomplishments will recall the successful reopening of another state-owned airstrip, in Florida's Blackwater State Park in 2013.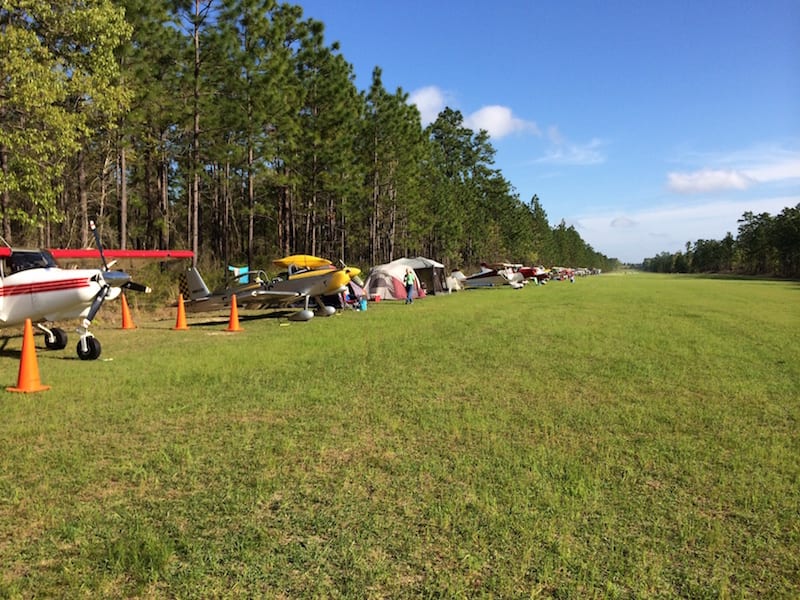 The airstrip had been closed for many years.
Blackwater "offers access to this beautiful, feature-rich campground with swimming lake, hot and cold showers and hiking trails," said RAF Florida Liaison Jack Tyler. "After much effort, we could announce that Blackwater Airfield (8FD3) is now open to the public in cooperation with the Blackwater State Forest."
The RAF has developed a projects list with the Blackwater Forest staff that will increase amenities available at the airstrip.
The Recreational Aviation Foundation, a nonprofit organization formed in 2003, preserves, maintains and creates airstrips for recreational access.