WAXHAW, NC — Eric Peterson, a missionary pilot who has operated search-and-rescue, disaster relief, and humanitarian flights for almost 40 years, was awarded the Aircraft Owners and Pilots Association 2015 You Can Fly Sweepstakes top prize, a Reimagined Cessna 152, at a surprise presentation March 22 in North Carolina.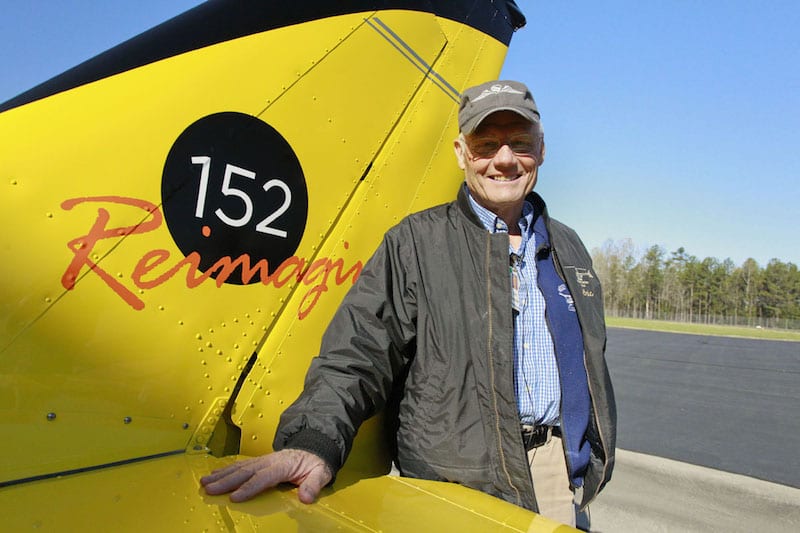 "Eric exemplifies the very best attributes of general aviation pilots through his willingness to give of himself for others," said AOPA President Mark Baker. "He's flown fixed-wing aircraft and helicopters all over the world in service to others. He's known by his peers as an extraordinarily hard worker and, despite recent back surgery, he just finished extending a turf runway that will help train future missionary pilots who will carry on this demanding work. He's also raised two sons, Rob and Todd, who followed his footsteps and became professional pilots — and that's a legacy any of us would be proud of."
Peterson served as a pilot and more recently an airport manager for JAARS, a nonprofit, North Carolina-based organization that trains and places missionaries around the world. JAARS currently has about 30 pilots operating 26 aircraft in six countries around the world in Australia, Brazil, Cameroon, Gabon, Indonesia, and Tanzania.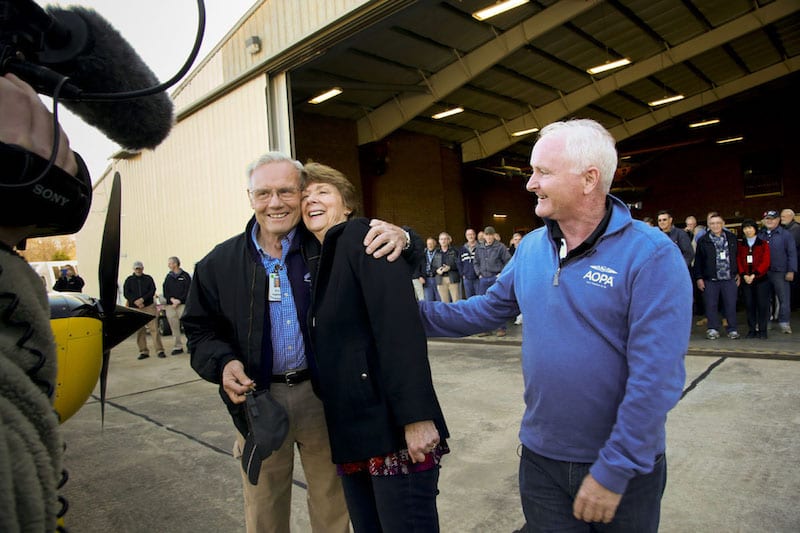 Peterson was raised on a dairy farm in Michigan, became a pilot and aviation mechanic, and flew in Alaska, where he met his wife, Carol. The two became Christian missionaries and spent most of their careers in the Philippines, where Eric flew Helio Couriers, Super Cubs, and Hiller and Robinson helicopters. Carol served as a nurse, and they raised two children there.
Flying in remote and mountainous areas without reliable weather forecasts or navigation aids was exceptionally risky. Some of the landing strips were hacked on mountainsides with hand tools, and many were just 600 feet or less. Other hazards included a rebel group that once struck Peterson's Robinson R44 helicopter with five bullets, one of which lodged in a rotor blade.
The presentation of the prize airplane involved an elaborate ruse — and this year it was done in coordination with JAARS missionaries unaccustomed to subterfuge. The airplane, a 1978 Cessna 152, was remanufactured by the craftsmen at Aviat Aircraft in Afton, Wyoming, to "as-new" condition.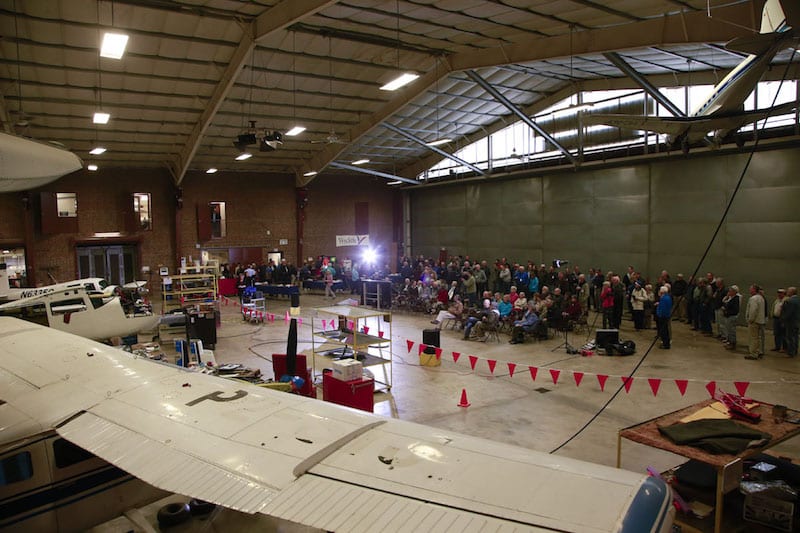 The 200-employee JAARS organization came up with a plan to hold a ceremony to honor Peterson's work on extending a rough, grass runway at its home airport that is used to prepare JAARS pilots for the obstructed, unimproved strips they will face overseas. Peterson had extended the runway to 1,400 feet from 800 feet, mostly with volunteer labor and a 1968 front-end loader.
Peterson was totally surprised by the gift and graciously thanked AOPA, saying, "I got too old to fly for JAARS, but I've been thinking about getting back into flying." The Cessna 152 is perfect for that mission.