DeLAND, Florida — Jana Filip, who most recently was in charge of the U.S. Sport Aviation Expo, has joined the staff of the Deland Municipal Airport (KDED) as its new Sport Aviation Administrator.
Airport Manager John Eiff welcomed Filip in mid-February, saying, "We are excited to announce some great new plans for our airport, and we're delighted to have Jana on board to lead those ventures."Already home to the nation's largest parachute manufacturers and an active commerce center for that industry, DeLand Municipal Airport has the goal of becoming a sport aviation mecca, combining a sport aviation manufacturing/distribution center — a sport aviation village — with T-hangars, a centralized support hangar, training facilities, and an administration building/welcome center in phases over the next few years, he noted.
In addition, the airport plans to hold an annual sport aviation event, with the preview activity slated to take place in November 2016.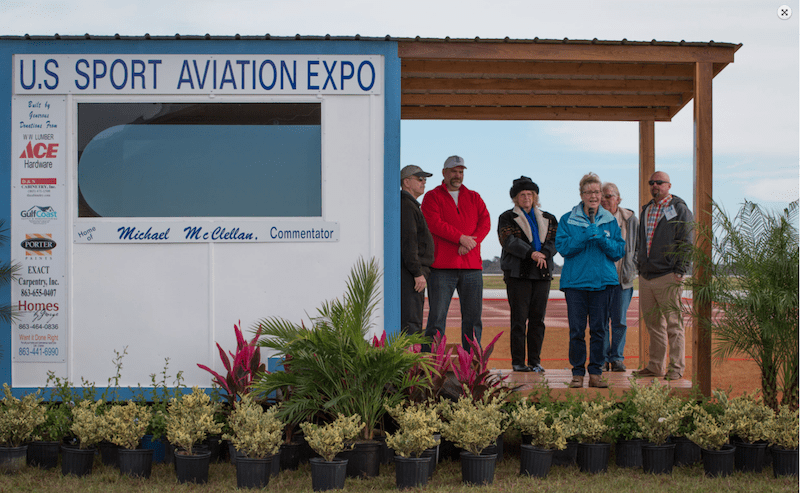 A member of the original U.S. Sport Aviation Expo development committee and the Expo's director for the past five years, Filip noted she is excited about her new position.
"I'm delighted to be working with John and the rest of the airport staff and the City of DeLand," she said. "They have an ambitious agenda to put DeLand on the map as a home for sport aviation enthusiasts, and I look forward to helping make those goals become reality."
Phase One of establishing the Sport Aviation Village will be the construction of six commercial hangars with offices, 21 T-hangars, and a group of "box" or storage hangars on the east side of the airport, with groundbreaking set to take place early this summer.
"We are eager to talk with anyone wishing to establish or relocate a sport aviation business," Eiff said. "We're still in the stage of finding out what manufacturers want so that we can build to their needs."
He anticipates the first six hangars will average about 5,000 square feet each, but added that adjustments can be made to accommodate larger, smaller, or specific needs.