EAA AVIATION CENTER, OSHKOSH, Wisconsin — ICON Aircraft is offering one of its new amphibious light-sport aircraft for auction at the annual Experimental Aircraft Association's Gathering of Young Eagles during this year's AirVenture.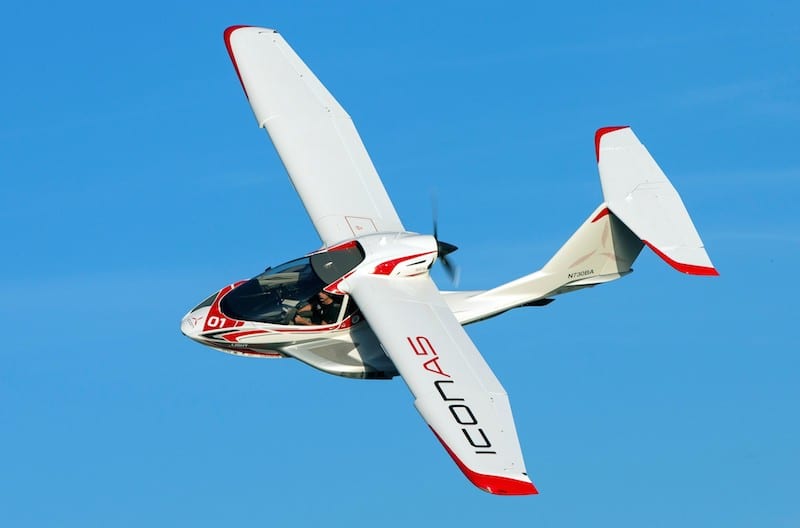 The July 28 Gathering of Eagles is part of EAA AirVenture Oshkosh, the 64th annual Experimental Aircraft Association fly-in convention, which will be held July 25-31 at Wittman Regional Airport in Oshkosh. The Gathering of Eagles fundraiser usually attracts more than 1,000 people to support EAA's youth aviation education programs.
The ICON A5 was first announced as a 2016 auction lot at EAA AirVenture Oshkosh 2015 by ICON officials as well as EAA CEO/Chairman Jack Pelton and Sean D. Tucker, legendary air show pilot and chairman of EAA's Young Eagles program.
"I had the opportunity to fly this airplane last year, and ICON has given us a flying machine that is superb for flying adventure and excitement," Pelton said. "As EAA aims to grow participation in aviation, innovative aircraft such as the ICON A5 will inspire more people to be part of the world of flight. We're very excited to have this airplane as part of the Gathering of Eagles auction on July 28."
Bidding on the airplane will take place live at the auction, as well as through telephone bids. It will be part of an extensive auction lineup that in past years has included one-of-a-kind collector Ford Mustangs specially built by the Ford Motor Company, as well as flying experiences with aviation personalities. Additional auction lots are currently being accepted through EAA's donor relations office.