The next two years will see tremendous milestone for the Experimental Aircraft Association's Young Eagles program, already the largest youth aviation education program created.
In 2016, the Young Eagles program will fly its 2 millionth young person since its founding in 1992, a spark that will lead the program into its 25th anniversary in 2017.
"When Young Eagles started in the early 1990s, there were those who said that EAA members wouldn't be able to fly a million young people, and they were wrong," EAA CEO/Chairman Jack Pelton said. "We're now on the verge of reaching 2 million Young Eagles during 2016, and that's a credit to all the volunteer pilots and ground volunteers through the years. More important, we're seeing those young people flown in past years now involved in aviation and even flying Young Eagles of their own."
Sean D. Tucker, the air show performer who serves as Young Eagles chairman, will again be flying young people at each of his air show stops during 2016.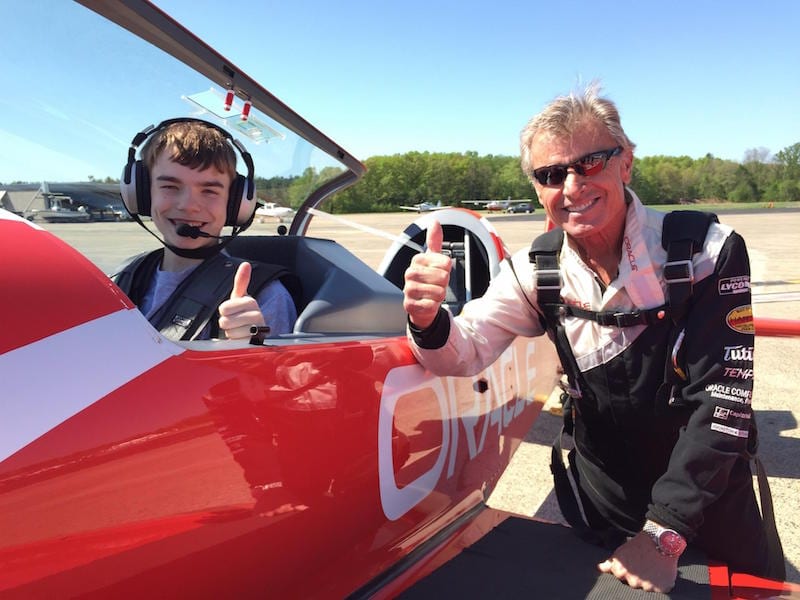 He has already flown his initial Young Eagles in 2016 as part of his "Every Kid Can Fly" program in his hometown of Salinas, California, and will make his first public flight in the New York City area during an air show performance there in early May.
Special recognition of the 2 millionth Young Eagle will be at EAA AirVenture Oshkosh 2016 in late July. As part of that celebration, EAA is seeking former Young Eagles who are now pilots and flying Young Eagles on their own as part of the overall recognition. If you're one of those aviators, contact the EAA Young Eagles office at YoungEagles@eaa.org or through its Facebook page at Facebook.com/EAAYoungEagles.
Pilots are always invited to fly Young Eagles, especially during this momentous year. Go to EAA.org/YoungEagles to complete all the necessary requirements to start or continue flying young people and join the thousands who will be helping to reach the 2 million milestone.
"The future of aviation depends on you and me," Tucker said. "Get out there, get yourself ready and fly Young Eagles. Let's make this year one that will be an unforgettable, positive one for aviation!"