On opening day of this year's SUN 'n FUN, Piper Aircraft reported it had taken a 112-aircraft order from the UND Aerospace Foundation, which provides training and aircraft to the University of North Dakota John D. Odegard School of Aerospace Sciences.
Deliveries begin in the fourth quarter of 2016 and stretch out over eight years.
"This is an important order for the UND," said Bruce Smith, dean of the Odegard School of Aerospace Sciences at the University of North Dakota. "We see Piper as an essential partner in producing the next generation of pilots. Its aircraft enables our students to become familiar with the most advanced systems in aviation trainers which will prepare them well to fill the growing demand for high-quality pilots."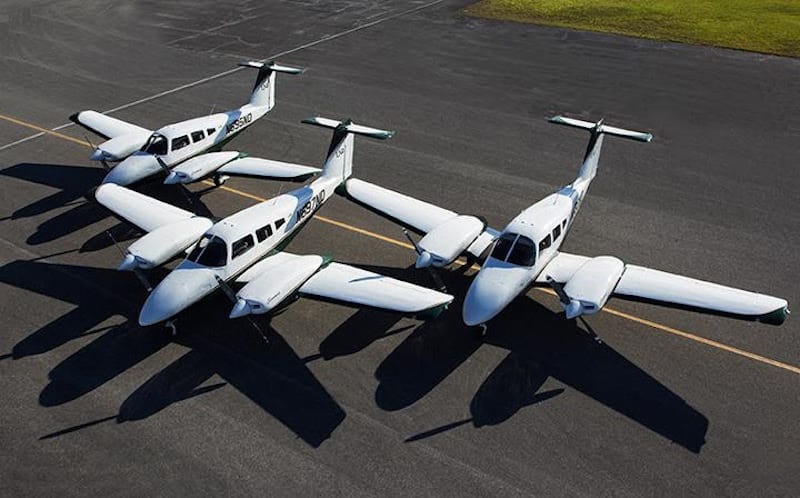 The order is designed to replace the institution's current fleet of existing single-engine aircraft with the Archer TX and its multi-engine Seminole fleet with new Seminoles.
"We have designed the Archer TX and Seminole to give students the technical abilities and modern proficiencies they will need in today's aviation workforce," said Piper President and CEO Simon Caldecott. "For nearly 30 years UND has been ordering aircraft from Piper. UND's continued commitment to Piper confirms our belief that Piper trainers offer a cost-effective means of both developing and replacing aircraft at training organizations."
As with all Piper Aircraft, both the Archer and Seminoles are equipped with Garmin G1000 avionics.
While neither party is announcing the value of the contract a, standard equipped Piper Seminole starts at $697,000 while the Archer TX starts at $345,000.