By JEB BURNSIDE.
A summer job working the line at the local airport can be a great thing for an aspiring pilot, but perhaps not for the airplanes.
One of my first real jobs was pumping car gas, back in the days when drivers didn't do it themselves. I was what we would call today a service station attendant. I had just started taking flying lessons, too, so I was in the right place at the right time when one of the line boys at the local airport quit for one reason or another.
With my vast six months or so of gas-pumping experience and the strong recommendation from a neighborhood friend who worked the afternoon shift, I got the job and maybe 30 minutes of training, most of which involved servicing the two fuel trucks.
Yes, in addition to getting up close and personal with all kinds of airplanes, the job came with heavy equipment. What more could a teenager want?
Other than the 7 a.m. show time for the morning shift, it was a great job, especially for someone just starting flight training. Plenty of fresh air, with the opportunity to hang out at an airport and get paid for it. The airplane-watching was epic and the characters memorable.
There was an avionics shop and a maintenance operation capable of just about anything. The mechanics even had a painting rack, though it would never get past the EPA today.
There was a VOR in the middle of the triangular runways, scheduled Beech 99 airliners labeled Air South operating out of a modular building on the north end, and a crop-duster with a 600-hp Stearman and a mobile home to the south.
Some heavy iron came in from time to time. One day we had a pair of Learjet 20-series bizjets, both operated by the same name-brand corporation. One of the captains patiently walked me through the fueling process: Add 100 gallons to one of the tip-mounted main fuel tanks, then add 200 gallons to the opposite one. Back where you started, finish up with a final 100 gallons, for 400 total. Otherwise, I was told, the 200-gallon imbalance would tip the narrow-gear jet over onto a wing.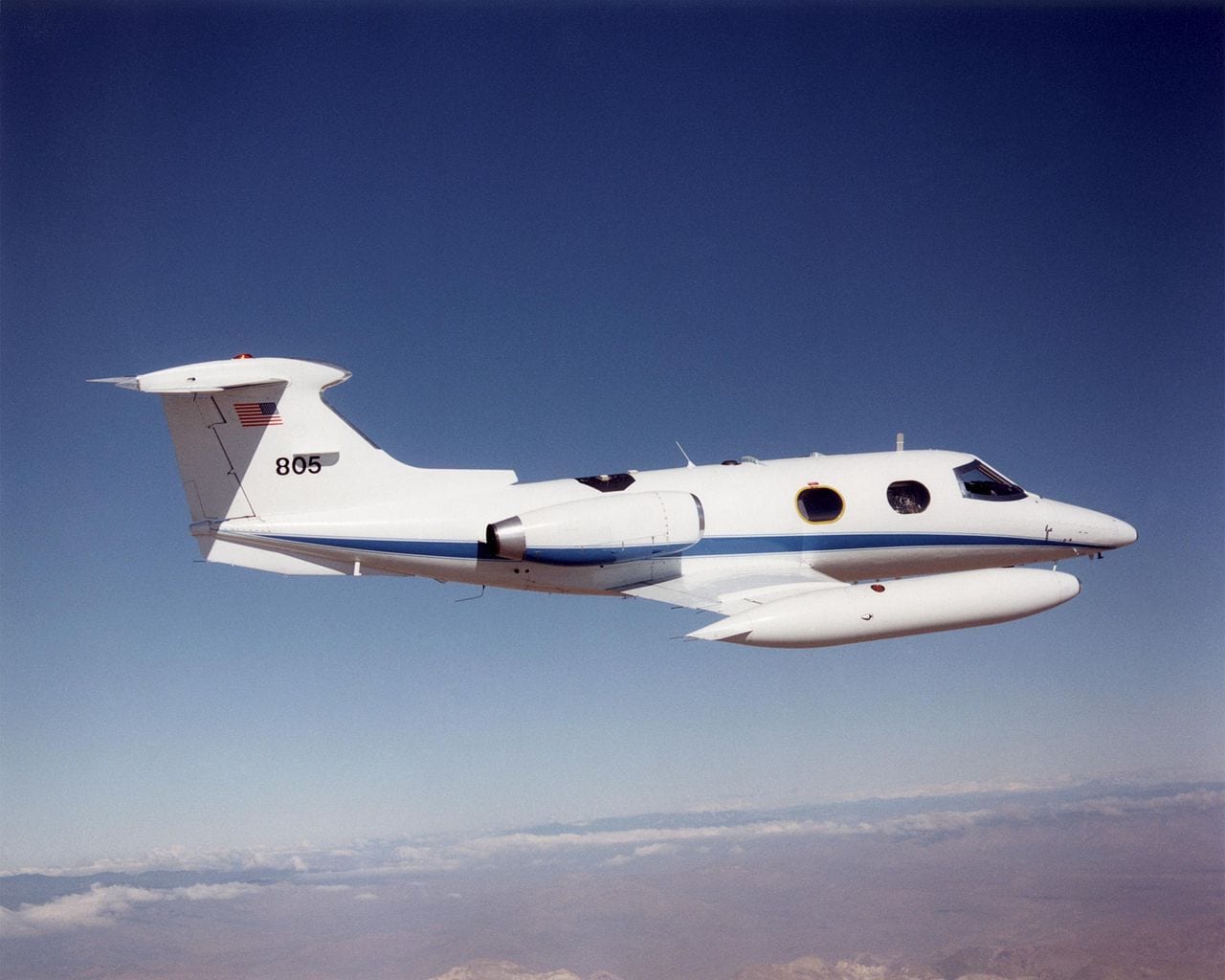 A typical morning shift would start as soon as I arrived and unlocked the door. Two lines would be ringing on the phone — the crop-duster and Air South. Whoever was on line 1 got their fuel first.
One morning, we didn't have enough Jet A in the truck to meet the Air South captain's needs. He took on all I had, then consulted his operations manual and asked for some quantity of 80 octane from the other truck. Which is when I learned some turbine engines — like those Pratt & Whitney Canada PT-6s —could accept specified amounts of avgas.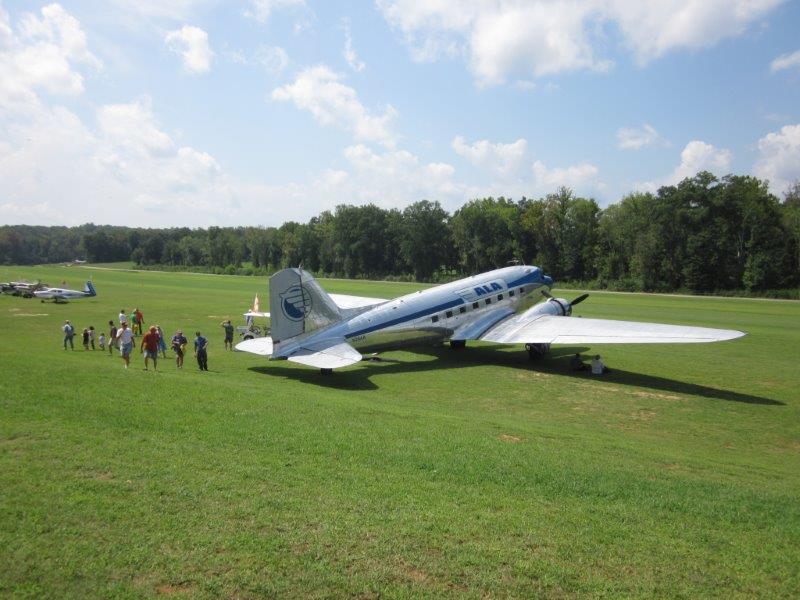 One memorable visit was from a DC-3, its operator unknown. It took on about as much fuel as the Learjets, but in avgas. A serious ladder was necessary to gain access to filler openings on the top of its wing. The fuel caps themselves looked like manhole covers to a kid only just accustomed to their counterparts on a Cessna 150. And its captain wanted four gallons of oil added to each engine — the 150 didn't burn that much avgas in an hour.
Although we used the trucks for most fueling, many pilots just shut down in front of the pumps. One day, a pilot based at an adjacent county's airport executed a typical landing and taxied to them. I met him there at the same time he fell out of his Cessna 172, stunningly drunk. He was in no condition to walk, much less fly. The receptionist called the local sheriff's office while others tried to talk him into a cup of coffee.
He would have none of it, though, and left before any deputies could arrive. They called the neighboring county's sheriff, whose representatives met him when he landed — apparently without incident — a few minutes later.
Someone suggested it all would make great ad copy for Cessna: "So easy to fly, even a drunk can do it."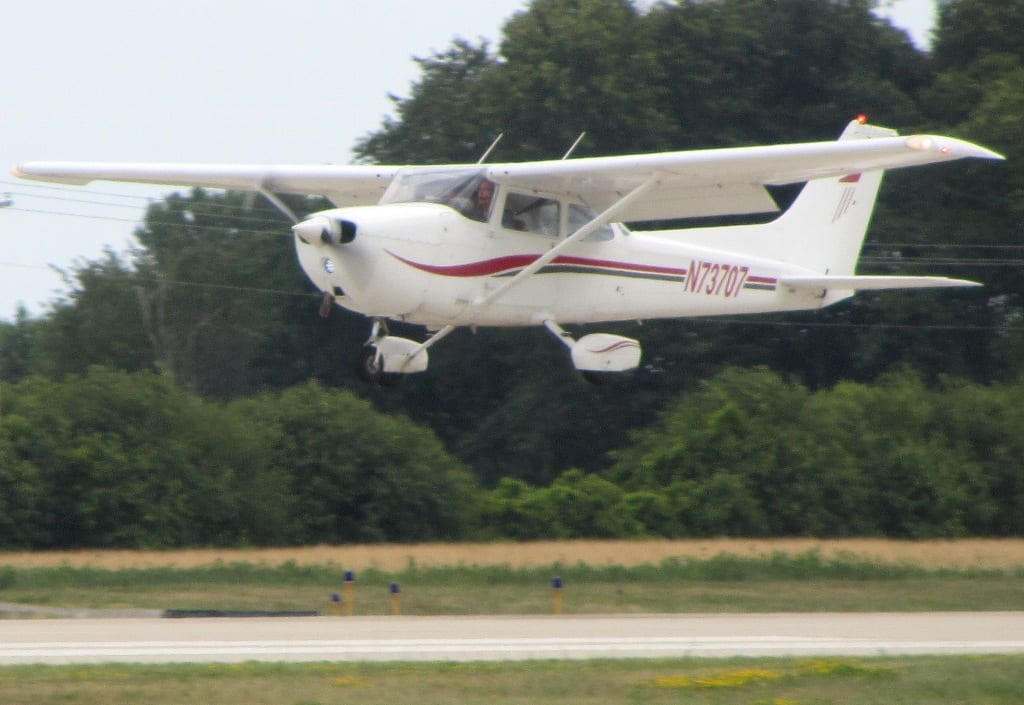 But perhaps the episode most memorable about that job actually occurred a month or so after I had left it. I had flown earlier that day and saw a nice looking Piper PA-22 Tri-Pacer taxi in as I left with a friend for lunch. When we returned, the Tri-Pacer was parked in the FBO lobby, amid assorted splinters and glass shards.
The Tri-Pacer's pilot left for a meeting in town right after shutting down on the ramp but not before requesting my afternoon-shift friend top it off, taxi it to parking and tie it down. It was somewhat customary for line personnel to taxi personal airplanes for parking rather than tow them, and the friend had done so before, with Cessnas.
But this was an early-generation Piper, with which he wasn't familiar. After pushing and pulling enough knobs to start the engine, my friend realized he pushed one of them a bit too far — the engine was at or near full power.
As he tried to sort out which knob was the throttle, he mashed both rudder pedals as hard as he could, trying to stop. But that Tri-Pacer had heel brakes. I don't recall if it has been pointed at the front office or if the frantic rudder-pedal inputs changed its direction, but it rolled into the building at what appeared to be a good clip, with substantial power.
If it all sounds a bit haphazard, it was. Line service has changed a lot since that summer job.
For one thing, today's industry standards ensure no one with only 30 minutes of training will get near your airplane. Take it from me: That's a good thing.