Sporty's has once again enhanced its Learn to Fly Course with dozens of additions. All-new HD video segments were added for nearly 20 learning topics ranging from taxi tips to steep turns, from runway safety to ground reference maneuvers.
A new "Ask a CFI" feature allows viewers to get in touch with the experienced CFIs at Sporty's Academy right from the course to ask questions about the course training materials, content in the FAA written test or other aviation topics related to flight training.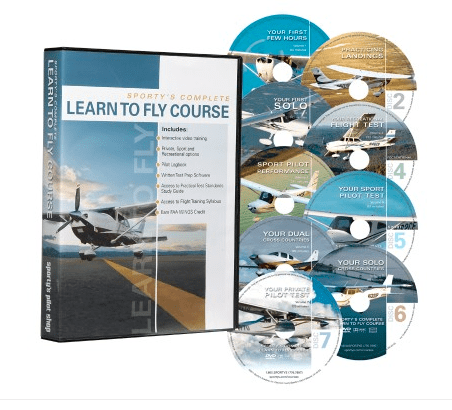 Technical changes were made to enhance the participant's experience in the core video player, according to Sporty's officials. The course now detects your bandwidth and automatically plays the highest quality video available (including full 1080p HD when available). The new video player also makes it easier to fast forward within a video segment, and includes progress tracking.
When watching on an iPad or iPhone or in the dedicated course app, you can take advantage of the iOS 9 picture-in-picture multitasking feature. This allows you to "pop" the video out of the web browser and continue to watch the video while using another app or other training features.
Sporty's Learn to Fly Course (Online) [1753-1A] and Sporty's Learn to Fly Course (iPad/iPhone app) [8132-1A] are each available for $199.99.