With a goal of "perpetual flight," Daniel Preston and a small group of engineers and professors are working to design an unmanned, autonomous, solar-powered electric airplane that can achieve that milestone of staying aloft around the clock … even during the longest, darkest night of the year.
And why, you might ask, would you need such a plane?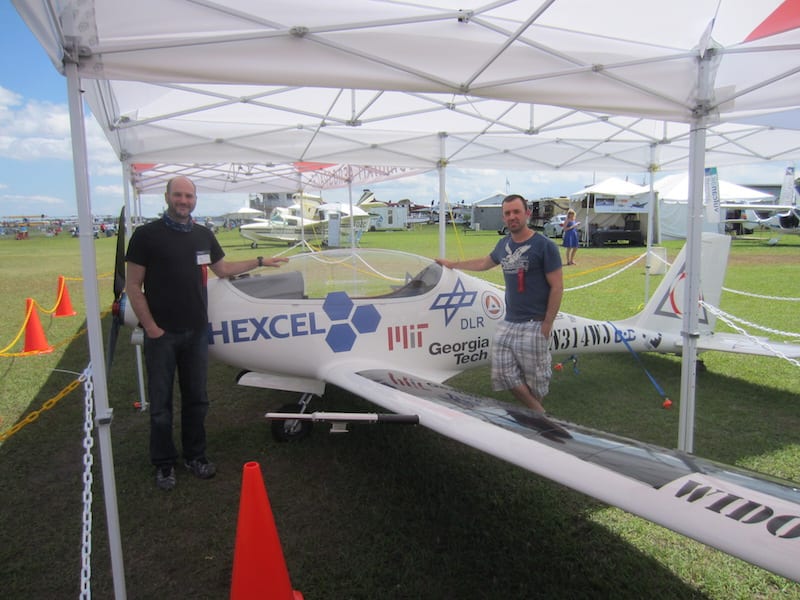 Although most of us in the developed world take cell phone and internet service for granted, there are still 4 billion people without access to the benefits of being connected.
The potential benefits for mankind are a major motivator for Preston.
As he explained, "a fleet of unmanned computer-controlled aerial vehicles  (UAVs) flying in formation in the stratosphere could carry the telecommunications equipment needed to provide connectivity at a much lower cost than launching satellites, building cell towers or running wires and fiber."
"Given their mission profile and capabilities, our planned UAVs have been called stratospheric satellites," added Preston.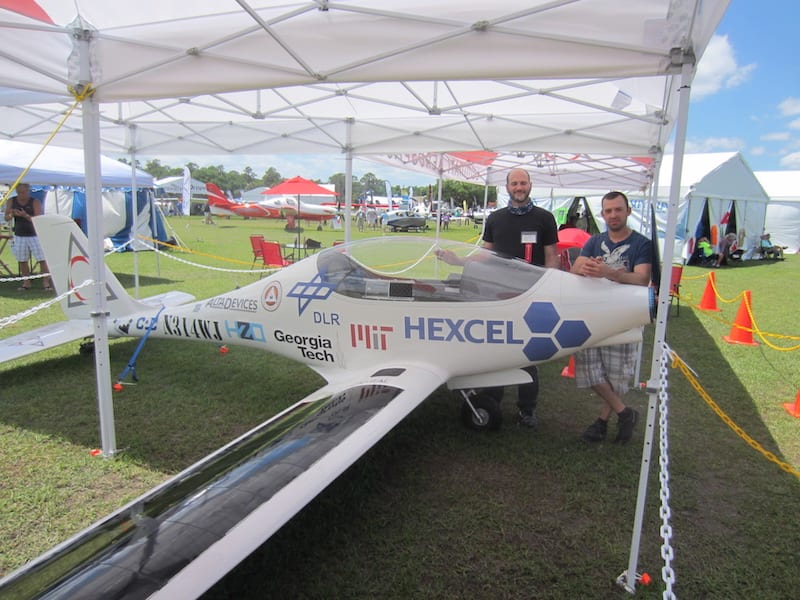 His new enterprise, Luminati Aerospace, was formed only four months ago as a "skunk works" for an unnamed Fortune 250 technology company. What Preston describes as a "dream team" of engineers and professors has been assembled on Long Island, N.Y., at the former Grumman facility on the historic Calverton Airport.
"We bought a portion of the airport and the company's offices and manufacturing facilities occupy the same buildings where Grumman manufactured F-14s," said Preston, a native of New York, who is thankful to not be working out in the middle of the desert somewhere. "We control a 10,000-foot runway at Calverton for the next 30 years."
Evidence of what the lean, 22-person company can accomplish quickly was shown for the first time at SUN 'n FUN. The piloted quarter-scale proof-of-concept electric motorglider, a single-seater called the vO Substrata, boasts a 200 nm range and a four-hour endurance. If the wing-mounted solar cells are in direct sunlight, battery recharge time is four hours.
"It can also be plugged in," says Preston, "and a '$100 hamburger' flight of 200 nm would only cost around $4 in electricity."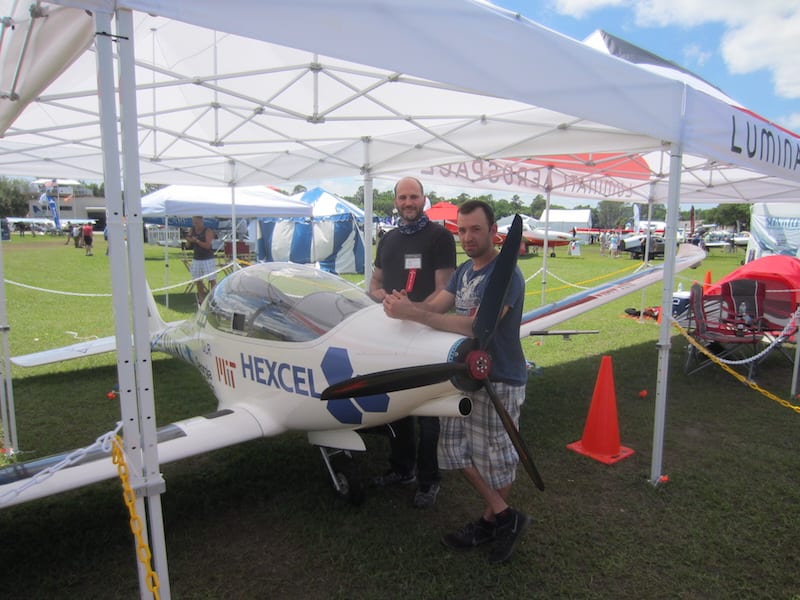 Still in the flight test stage, the 27-hp motorglider, which has a wingspan of 43 feet, has climbed to a maximum altitude of 28,000 feet. With a full-feathering prop, the plane's glide ratio is 32/1, which can be increased to 120/1 with solar-powered electric assist.
Luminati's test pilot, Rob Lutz, accompanied Preston to Lakeland and helped to answer questions at the booth.
Although not originally envisioned as a commercial product, the vO Substrata has attracted enough attention from universities and early adopters to justify a production run of six tandem-seat versions, which will probably sell for around $250,000 each.
"Our current aircraft will serve as a test bed for several unique technologies we are pioneering, such as autopilots that are not simply designed for point-to-point flight," Preston explained. "They will also be tasked with maximizing solar energy generation and wind energy harvesting.
At present, Preston is confident his team can design a solar-powered plane that will have enough battery power to fly through the night during the summertime and he looks forward to continued improvements in battery and solar cell technology … and hopefully better prices.
Two sets of wings have been constructed to experiment with different types of solar cells. The cells currently installed cost $40,000 and are 24% efficient. The plane's second set of wings are equipped with solar cells typically used in satellites that are 31.6% efficient, but they currently cost 10 times more, or $400,000.
If there's a solution to that challenge, count on Preston to find it.  After all, the 44 year old engineer and inventor started college at age 12.